Smart companies understand that an engaged workforce is a productive workforce. Gallup states that companies with highly engaged employees report 22% higher productivity. But how does engagement actually benefit your organization?
Here are five benefits of having engaged employees:
1. Higher discretionary effort
Defined as "going above and beyond," discretionary effort is one of the golden tickets for business success. Employees that put in discretionary effort show up to work on time and work harder to help the business achieve its desired results. 
According to the World Economic Forum, the U.S. is the 15th country in line in terms of working the longest hours per year. So while the U.S. is by no means the country whose workforce works the longest hours, it's also the country with the least amount of paid time off. 
That means having a workforce that goes the extra mile can really be a competitive advantage. A defined set of cultural values and a vision that resonates with each individual can motivate employees to go the extra mile.
Join 10,000 companies solving the most complex people problems with PI.
Hire the right people, inspire their best work, design dream teams, and sustain engagement for the long haul.
2. Lower turnover
In today's tight job market, companies are fighting to keep the good talent they have. According to Indeed's State of the Labor Market report, as of April 2019, there are around 1.3 open jobs per unemployed worker. This means employees have more options—will they stay at their current company or switch to another company with better culture, benefits, and pay?
Happy employees are less likely to jump ship. When you focus on employee satisfaction and keeping engagement levels high, you increase the likelihood employees will stay with your organization.
3. Increased profitability
Have you ever heard the phrase "Be an owner, not a renter?" A homeowner is much more likely to be invested in improving the house they live in than a renter would be. In the same way, an engaged employee will be more committed to the success—and profitability—of the company they work for.
Luckily, employee disengagement isn't the majority sentiment. The 2019 Annual Employee Engagement Report showed 71% of employees—ranging from executives, managers, and individual contributors—are engaged at work.
Out of the top 10 influencers of employee engagement, nine had to do with the organization itself. Factors like "I believe my organization has an outstanding future," "I trust the senior leadership of my organization," and "The senior leadership of my organization has communicated a vision of the future that motivates me" are the top three engagement drivers for employees.
Organizations often have a hard time measuring profitability based on a metric like engagement, but one Best Buy has quantified that the annual value of a 0.1% increase in engagement is equivalent to $100,000! Towers Perrin, a consulting firm specializing in human resources and financial services, has quantified disengagement with an 11% decline annually in earnings per share.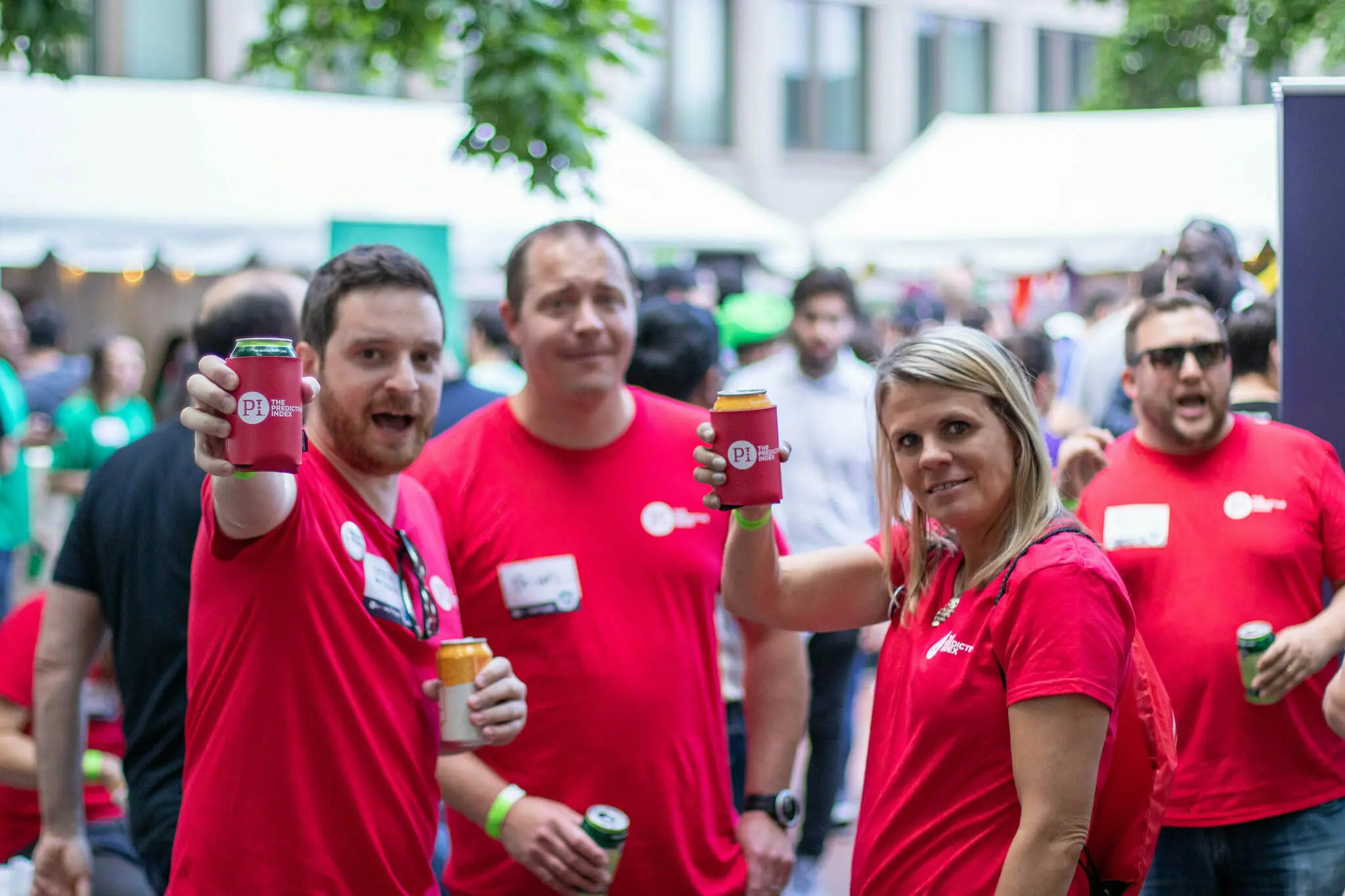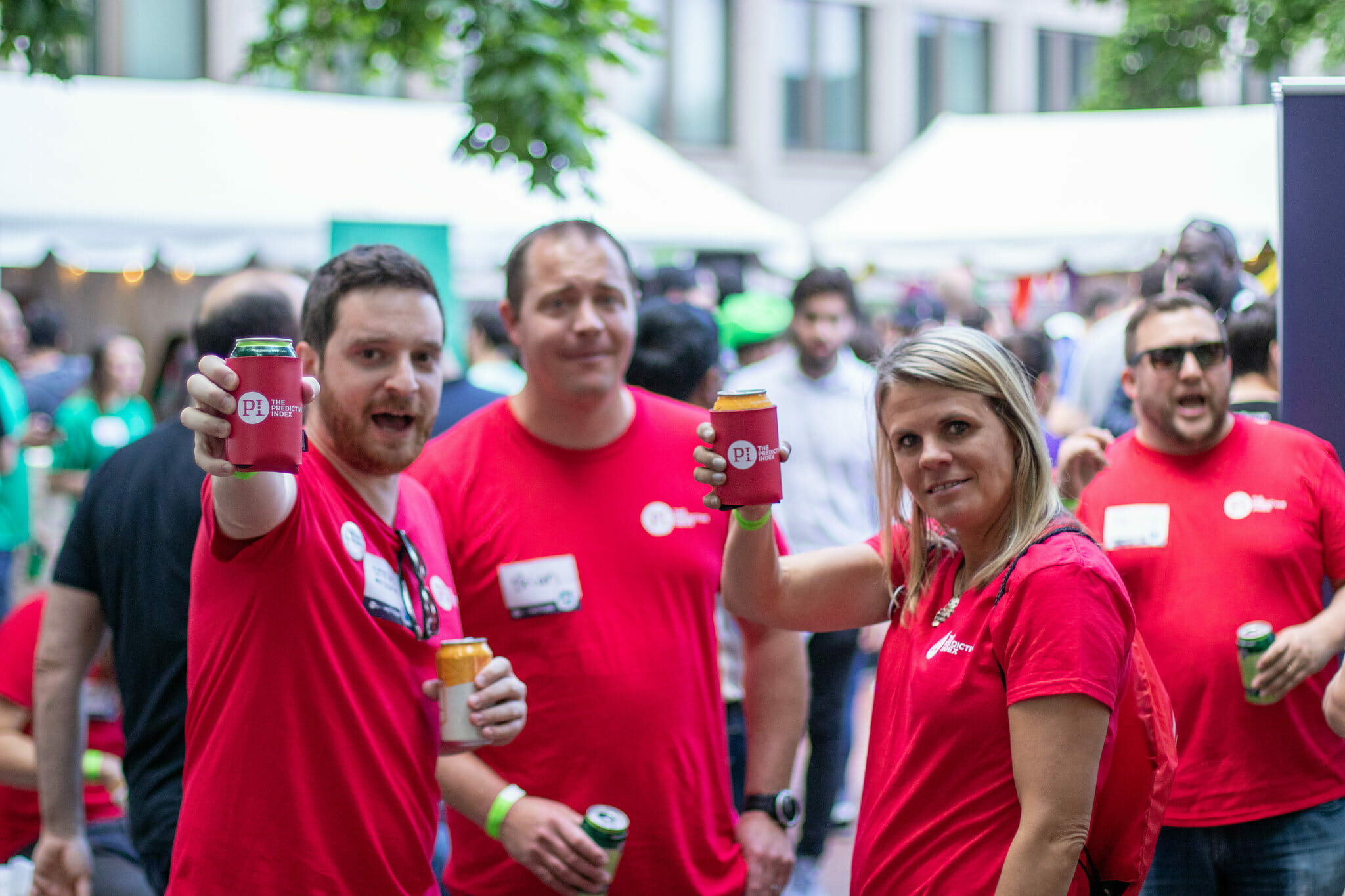 4. Less absenteeism
When employees are absent, work doesn't get done. Gallup reported that highly engaged U.S. businesses saw a 41% reduction in absenteeism. Engaged employees take less sick days—not only because they want to be at work, but because they're actually healthier.
5. Contributing to a better world
How your employees feel at work has a ripple effect into their home lives.
Disengaged employees tend to be unhappy. And research has shown that people who are unhappy at work tend to be unhappy at home. That dissatisfaction can negatively impact parenting, marriages, and friendships. So, in addition to positive business results, employee engagement can have the feel-good effect of making the world a better place, too.
The bottom line
Ultimately, the benefit of having engaged employees is a high-performing organization that's capable and willing to tackle whatever business objectives lie ahead. There are many tools and methods that can improve engagement, from annual employee engagement surveys to summer "Office Olympics" events.
Considering different engagement tools, but don't know where to start? Try PI Diagnose—our take on the employee engagement software platform. Send customized pulse surveys with a few clicks, and get honest feedback from your team or entire organization. See your biggest strengths and caution areas, and get recommended actions to improve your engagement efforts.
Try PI Diagnose for free—no credit card or hidden fees.