The pandemic forced companies to adjust the way they think about the interview process and how they hire new candidates. As in-person interviews were impossible, digital interviews quickly became the norm for hiring managers. Although COVID-19 may be coming to an end, it's likely that some practices, including digital interviews, will continue on in some capacity.
It's exciting to bring new team members into the fold. However, digital interviews can seem daunting for both interviewers and candidates. Let's go over some tips that will help you conduct a digital interview smoothly and successfully. The more prepared you are, the more you'll be able to focus on what truly matters, which is selecting the right person for the right role.
Let's dive in. Here's what hiring managers need to know about digital interviews:
What is a digital interview?
How to do a digital interview
Digital interview questions
Digital interview tips for interviewers
How is a digital interview different from an in-person interview?
What is a digital interview?
A digital interview is an online, remote interview held between an employer and a candidate. In a live digital interview, the employer and candidate "meet" virtually using a pre-selected video conferencing tool.
A digital interview is conducted similarly to an in-person interview, except that you aren't face-to-face in the same physical space as the candidate. However, with two-way video interview platforms, you can still learn everything you need to know about your candidate as long as you're prepared and ask the right questions.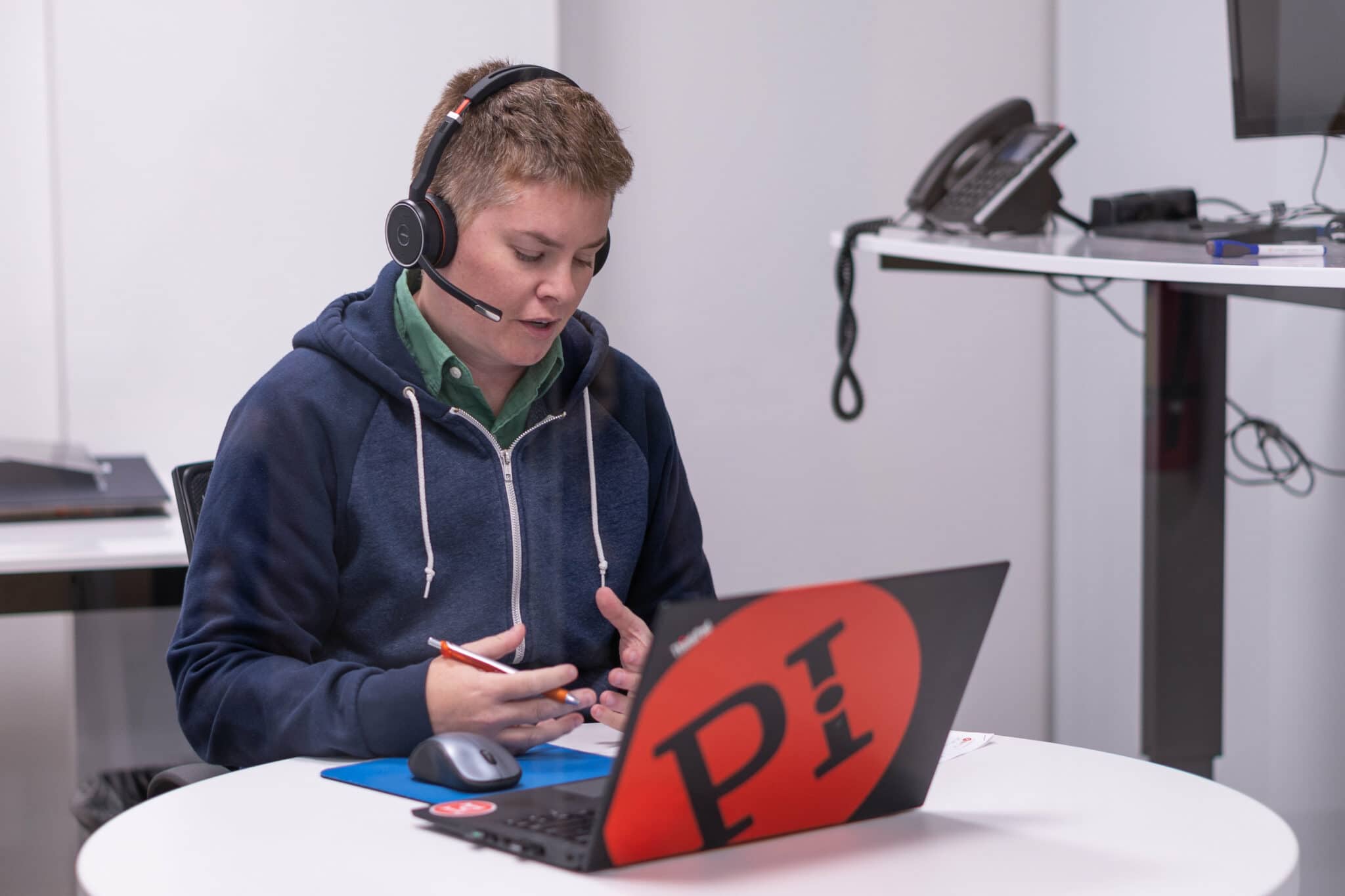 How to do a digital interview
As with any hiring practice, conducting a virtual interview is both an art and a science. Here are five best practices to keep in mind when holding a digital interview:
Prepare your space.
Digital interviews should be treated with the same degree of professionalism as in-person interviews. If you're conducting multiple interviews on the same day, make sure you leave enough time after each call to prepare for the next one.
Select a working space that's well-lit with little noise. Whether you're back in the office or still working from home, make sure whatever the candidate can see is professional and distraction-free. And while it's tempting to opt for a virtual background, try to prioritize a space that's authentic to your current working environment.
Provide clear instructions for candidates in advance.
The hiring process can be a stressful experience for candidates. The more context you provide them ahead of time, the more you set their digital interview up for success. Let the candidate know the interview will be conducted virtually, and provide the amount of time they should expect to dedicate to it. You should also send them clear instructions on how to access the technology.
While you are likely very familiar with your preferred video conferencing technology, keep in mind that your candidate may not have any experience with it. Whether it's Zoom, Skype, or Google Hangouts, provide step-by-step instructions on how to navigate the platform. Doing so will ensure a smoother experience for both parties. Also encourage the candidate to take time to prep the video conference tool on their end.
Know what's important to judge, and when to avoid making assumptions.
Keep in mind, not all candidates are starting on a level playing field. Some may not have access to a webcam, a working mobile device, or stable internet connection. While it can be frustrating to conduct a job interview with unreliable technology, these factors should never be held against a candidate.
You can achieve equitable and inclusive talent acquisition in your organization by judging candidates based on their responses and their character, rather than their access to certain technology.
Double-check technology.
As far as video conference technology has come, glitches still happen from time to time. Prior to the start of the interview, double-check your video and microphone capabilities and request that your candidate does the same.
Even the best-laid plans can go awry, so have a backup interview method in mind. If your technology isn't cooperating, you can opt to conduct a phone interview. While it might not be what you expected, it's better to act swiftly rather than waste time trying to tinker with the technology. Plus, keep in mind that digital interviewing can be especially stressful to candidates, so it's best to remain calm and move forward with your alternative plan.
Follow up with next steps.
Just as you would with an in-person interview, adhere to the best practice of following up with the candidate afterward. Even if you are still conducting first-round interviews or have yet to make a final decision on how to move forward, a simple email providing a status update to candidates will be greatly appreciated.
Digital interview questions
Companies that want to build a truly talent-optimized organization need to align their talent strategy with their business strategy. This boils down to hiring the right people for the right roles. As recruiters and hiring managers know, this is easier said than done, especially when you mix in a pandemic, remote work, and digital interviews.
It's especially critical in a digital interview that you ask the right questions rather than the common interview questions that hiring managers often rely on.
Enter the head, heart, briefcase framework. Use this framework to ask questions that'll speak not just to a person's resume (education, work history, etc.), but to the "whole" person. Let's break it down: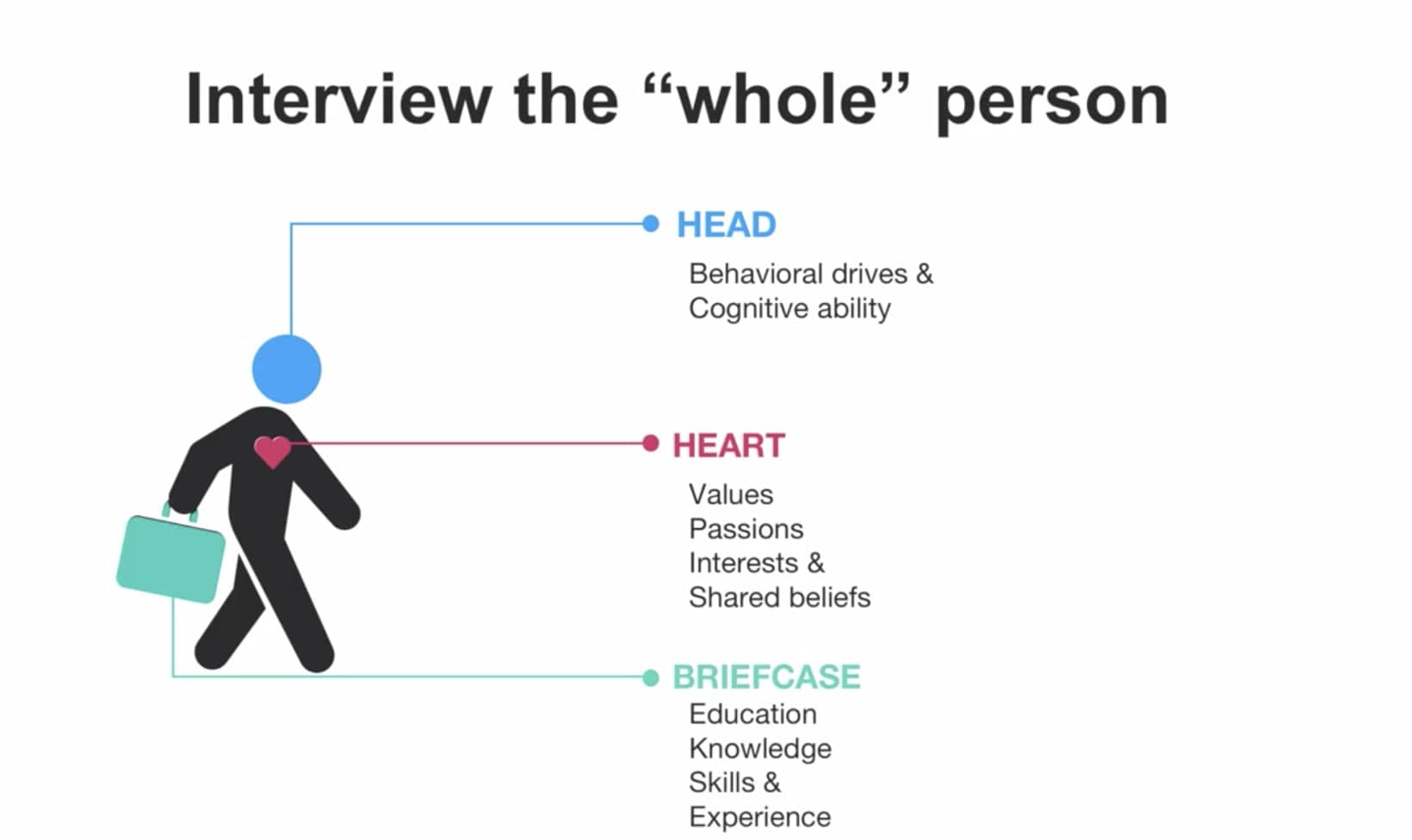 Head: The head gives insight into a candidate's behavioral drives and cognitive ability and is highly predictive of how well they'll perform in the workplace. Ask questions that gauge how well the person fits the behavioral requirements for the role. For example:
Can you describe a time you had to deal with conflict? How did you resolve it?
Describe a recent communication breakdown at work. How did you manage the situation? What did you learn about your own communication style from the experience?
Share a time you drove a project to completion. How did you approach it?
What would your colleagues say is the most rewarding part about working with you? What would be the most challenging aspect?
Heart: The heart helps you understand your candidate's values, interests, passions, and beliefs. This helps you understand how well they'd fit as part of the organization's culture. Questions include:
What drew you to this position? Why our organization?
What are some of your interests outside of work?
Tell me about your career aspirations. What or who has inspired you in your career path?
What do you value in a great manager? In a great teammate?
Describe your ideal work culture. What qualities and values help you bring your best self to work?
Briefcase: The briefcase is the summation of the candidate's skills, education, and experience. You can gain a thorough understanding of this briefcase by reviewing the candidate's resume, cover letter, and LinkedIn profile, and by asking the following questions:
Tell me about your career journey so far.
What is your experience with the tools our team uses on a daily basis?
What skills have you acquired through previous roles that will be useful in this position?
If you're interested in generating more interview questions that pinpoint job fit, consider software like PI Hire. Using the PI Behavioral Assessment™, you can gain deeper insights into your candidates and what motivates them. Come to an interview with questions designed to address a candidate's behavioral gaps and strong suits—so you can find the right match for the role.
How is a digital interview different from an in-person interview?
In an in-person interview, you can rely on body language, facial expressions, eye contact, and other forms of non-verbal communication. While video interviewing, it's more difficult to make fair assessments of these nonverbal cues, especially if you or the candidate experience technical difficulties. However, digital interviews are just as valuable as in-person interviews when you ask the right questions. With adequate preparation, and knowledge of the head, heart, and briefcase framework, you can gain a comprehensive understanding of the whole candidate. The clearer that picture, the sooner you can make the right hire—and impact your org for the better.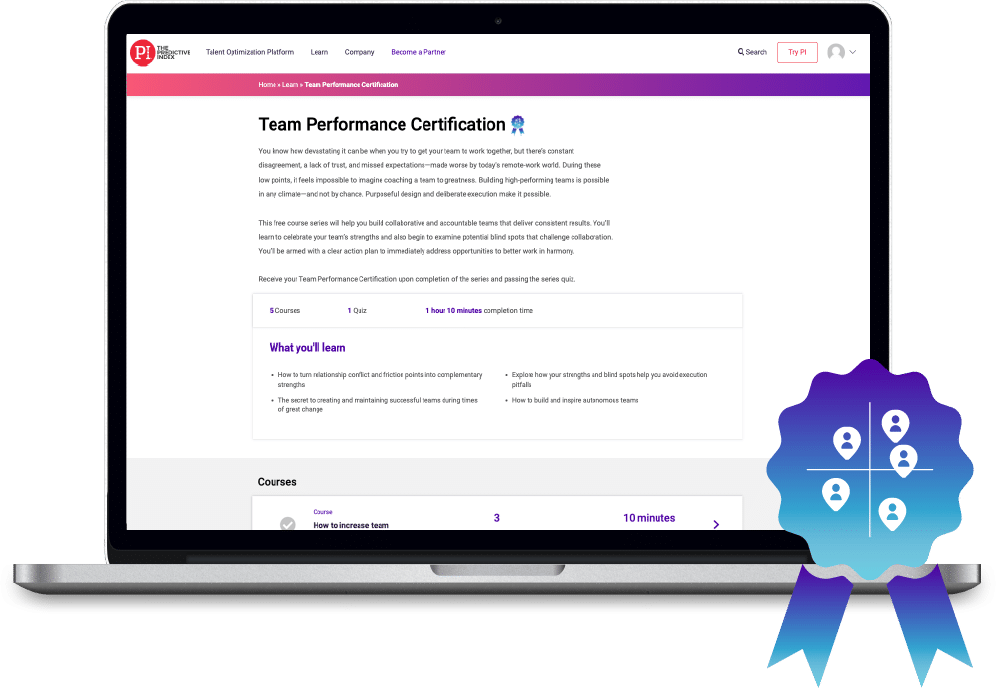 Sign up for a free PI Learn account to unlock every e-book, course, interactive, and certification.
Was this resource helpful?