OPTIMA22, the third annual talent optimization conference, just wrapped up three days of in-person keynotes, lessons, and learnings.
It was an electric event for everyone there—from CEOs and consultants to HR professionals and other talent leaders. While the curtain may have closed for attendees in Boston, there's plenty more OPTIMA waiting in the wings.
Mark your calendars for April 26. OPTIMA Virtual is almost here.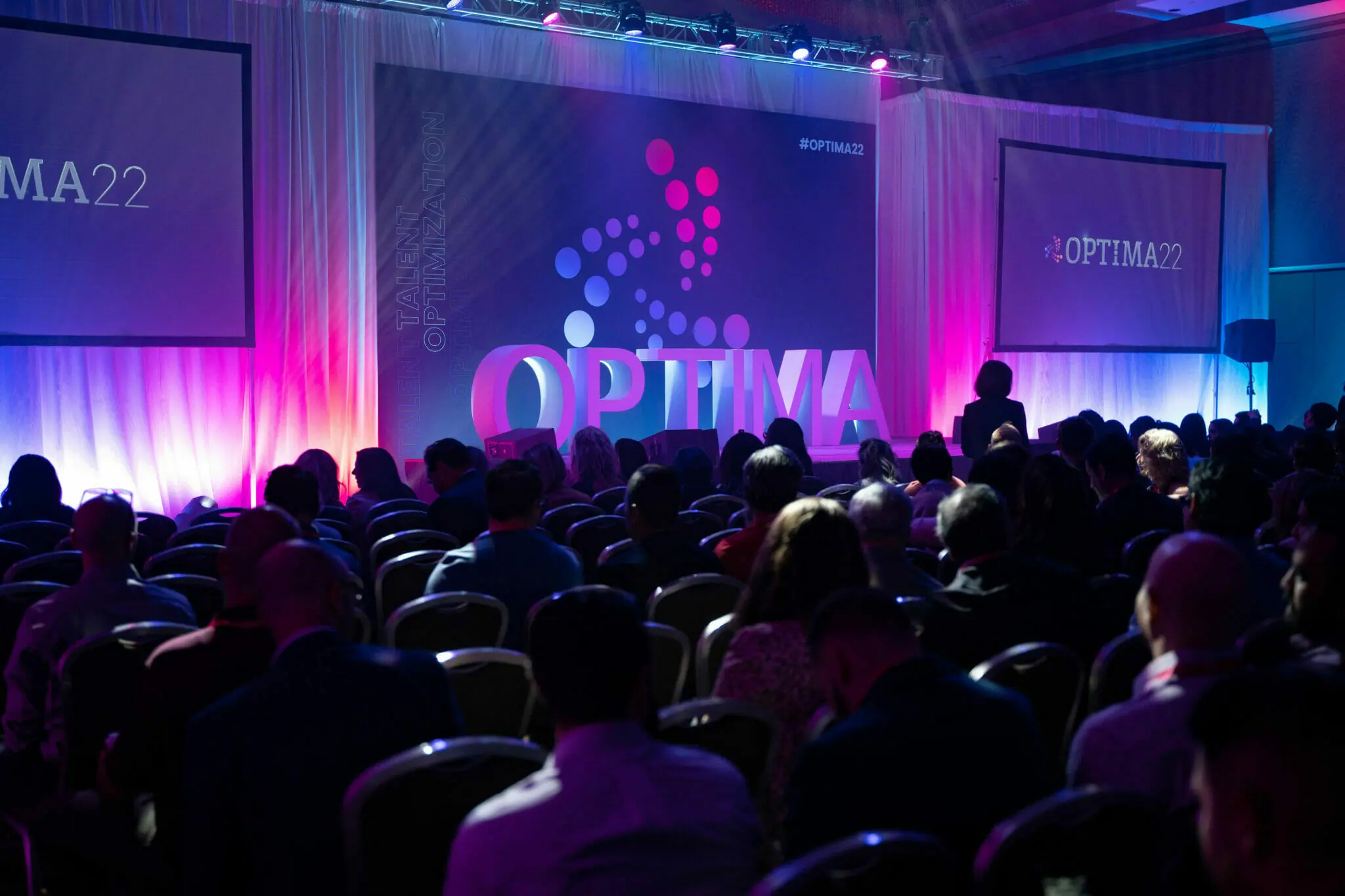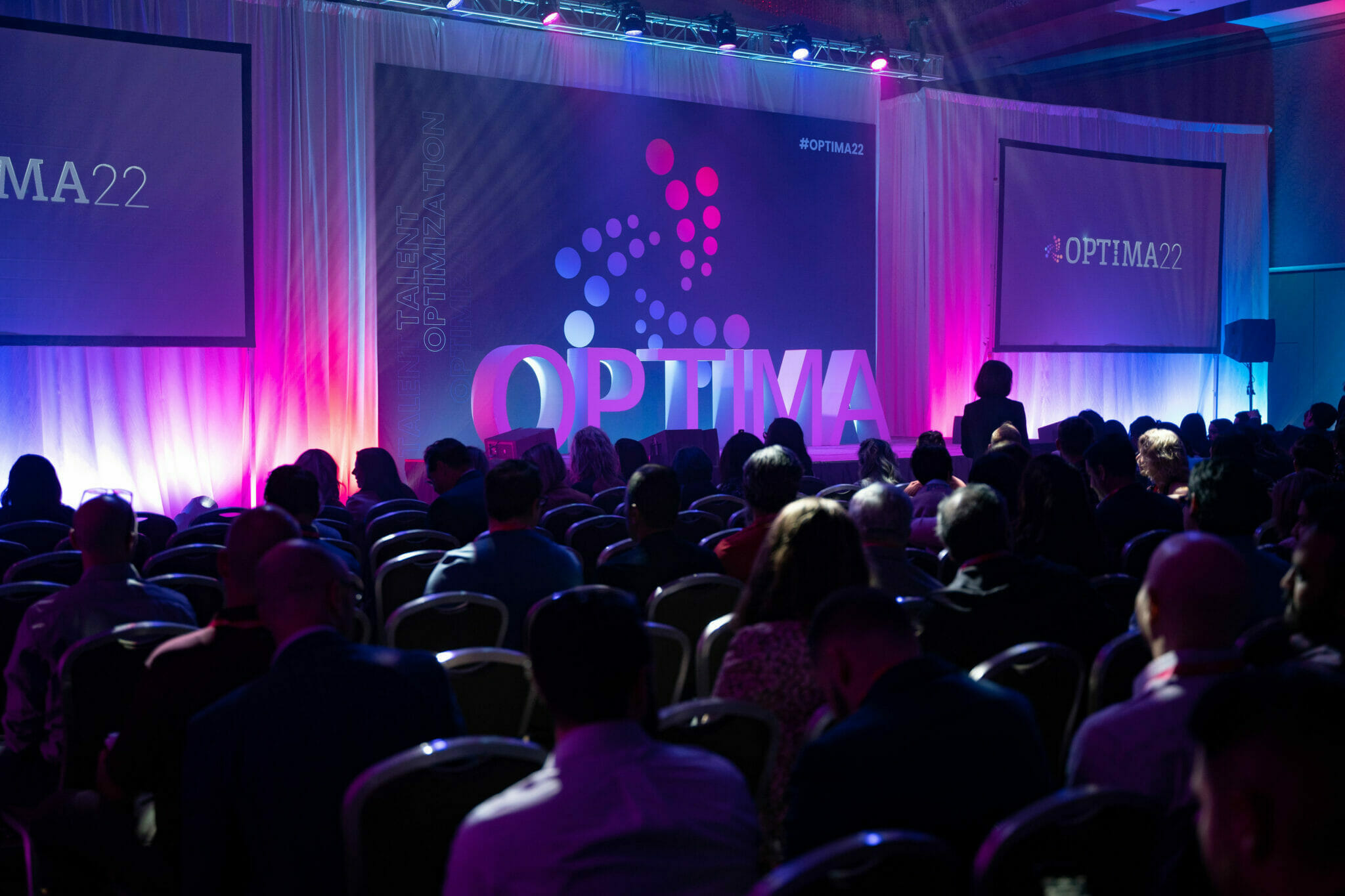 What is OPTIMA Virtual?
A day-long event, OPTIMA Virtual packs all the insights from OPTIMA22 and brings them straight to your desk or home.
Learn from more than 40 talent optimization experts representing some of today's leading organizations, including the Boston Red Sox, CIA, Lovepop, and Wistia. From mood-setting keynotes to laser-focused breakout sessions, you'll come away with everything you need to reinvent your workplace—for whatever's in store.
OPTIMA Virtual is broken out into five distinct tracks:
Hire: Unlock cutting-edge strategies to hire, onboard, and retain top talent.
Design: Build high-performing teams that can overcome any business obstacle.
Employee XP: Level up the employee experience, and protect your organization from The Great Resignation.
Consulting: Use talent optimization practices to win new business and create exceptional value for your clients.
PI Experience: Explore PI's talent optimization platform, and get instant insights to revolutionize your talent game.
Stick with one track, or mix and match as you see fit. No matter the path you carve out for yourself, you're in for stellar speakers and can't-miss moments.
Here's a brief look at what you can expect: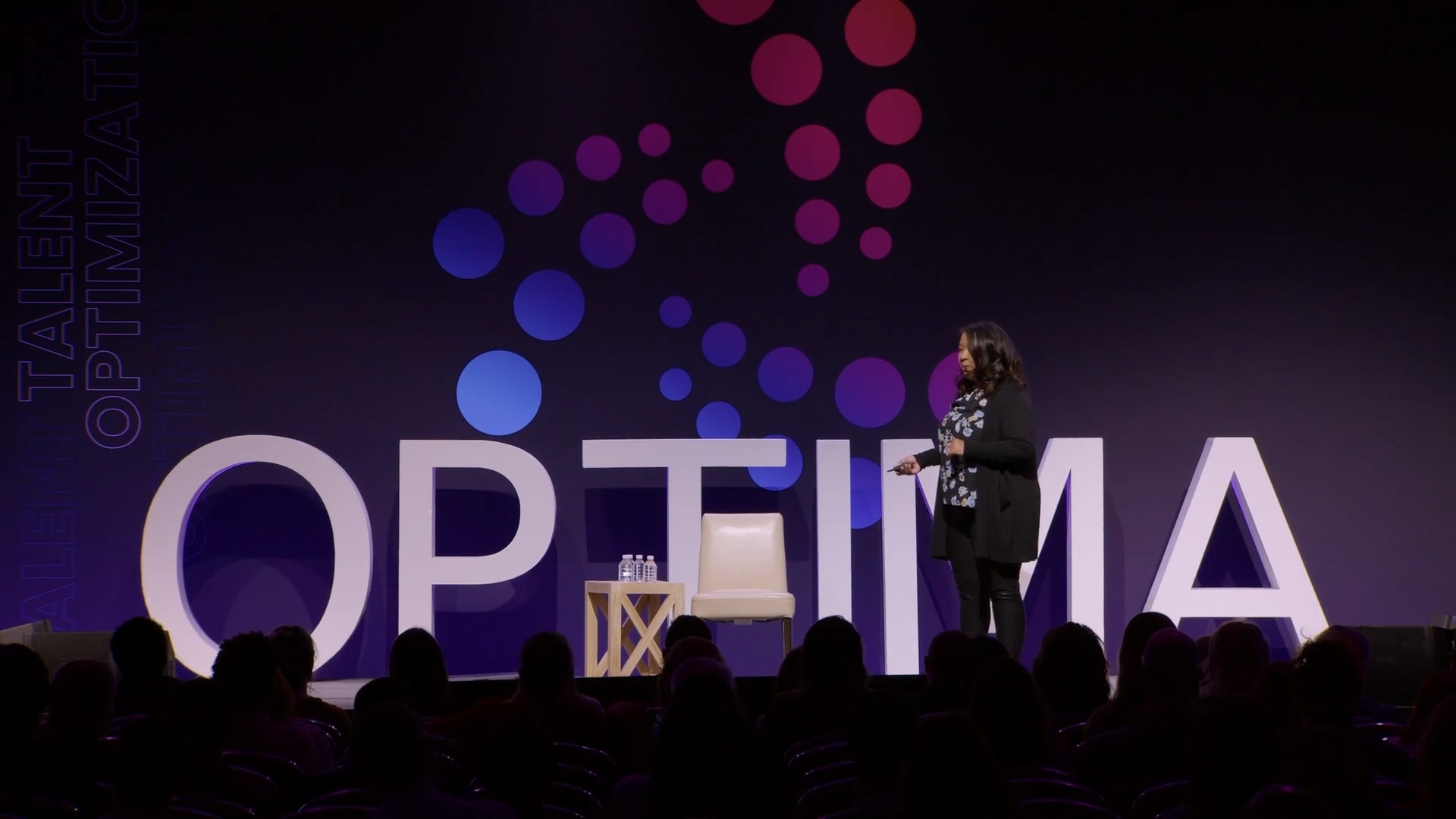 Who's speaking at OPTIMA Virtual?
Never before has an OPTIMA lineup been as varied or inspiring.
2022 presents a crossroads for today's businesses. Should we return to the office, or double down on remote work? How do we instill purpose in our people—and build a workplace that's inclusive and equitable for all?
The answers depend on your organization, your people, and their needs. There isn't a clear playbook for this post-pandemic era, but if anyone can provide the right guidance, it's this cohort of OPTIMA keynote speakers:
That's just the beginning of the OPTIMA experience. Register for OPTIMA Virtual, and get access to these keynotes, plus more than 20 breakout sessions and 40 speakers.
Can't make April 26? Not to worry. Register anyway, and get on-demand recordings to all the day's events—so you can watch at your own pace.