Company culture matters. What you see on PI's Glassdoor page is real. At PI we're very fortunate that building and cultivating the company culture has been purposeful.
The PI culture is palpable, and our core values (THREADS: Teamwork, Honesty & Ethics, Reliability & Transparency, Energy, Action, Drive and Scope) are what bind us together. Our core values enable us to work on cool, fun projects with the same amount of dedication and energy as we do when we are faced with difficult situations.
The impact we have is also because we leverage talent optimization. And this is what I love about PI. Here's a recent example of what it looks like to work in a culture where we live talent optimization.
The problem
I received a frantic email and voicemail from one of our PI Partners. They had carefully consulted with one of their largest clients on a hiring and selection process that elegantly leveraged the suite of PI's software tools. What we quickly learned is that our system erroneously sent out assessment invitations in multiples, which created a less than stellar experience for the client and the client's candidates.
And this is where our THREADS enabled us to face the client situation head-on, to fix it for their immediate needs, and to assess for a root cause fix too.
The solution
Here's how our core values guided us throughout this client crisis:
T is for teamwork.
At PI we purposefully hire people who align with our core values, and we use our own tools to optimize talent for intact and cross-functional teams. No matter what type of team we're on, we know that we have A-players who will be accountable for their role and commitments no matter what.
To solve our client situation, it was clear that it was going to take a team of PI employees. I quickly approached our SVP of Product, Matt Poepsel. I filled him in and let him know the implications of what we were dealing with. From there I had his assistance to assemble a tiger team of experts.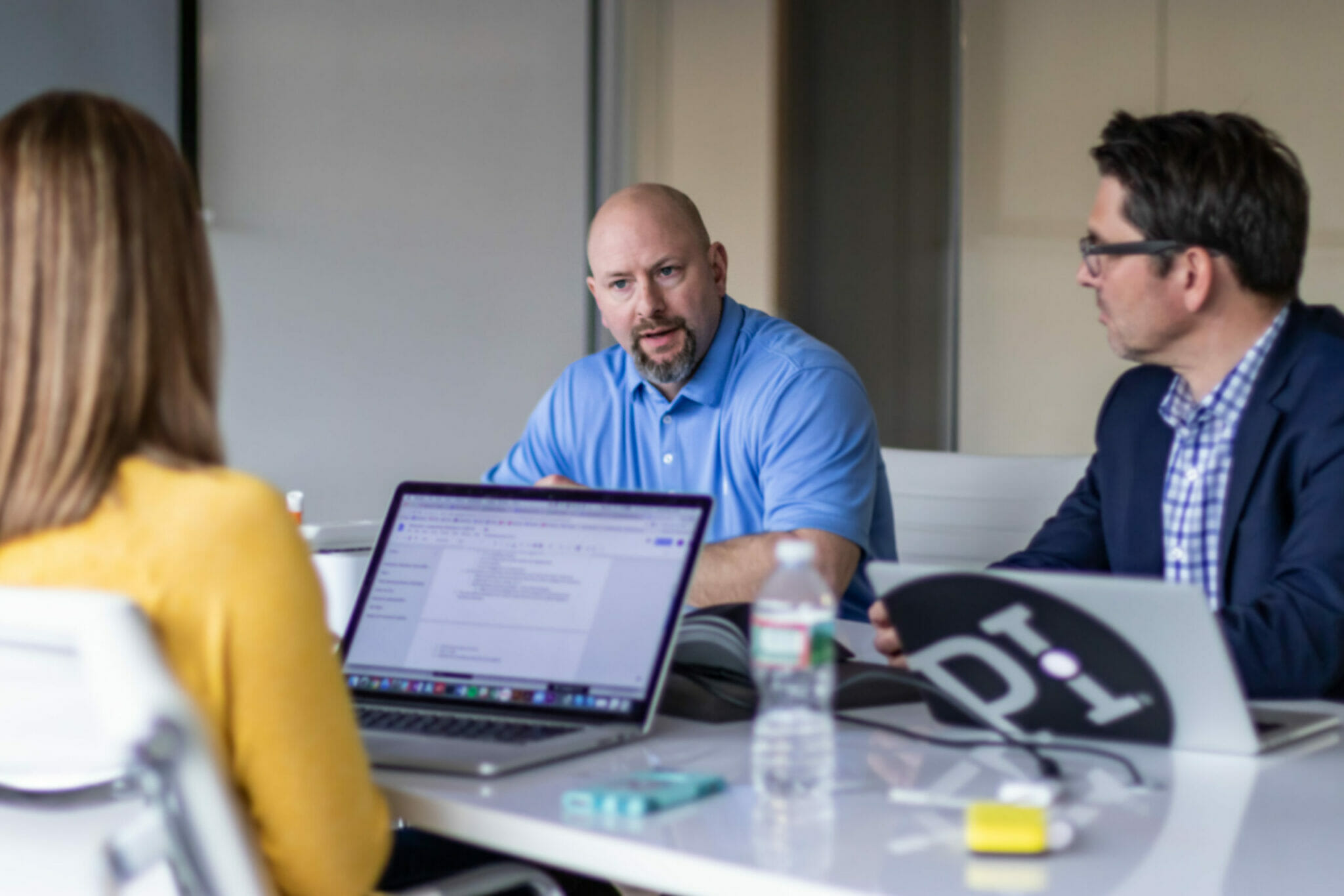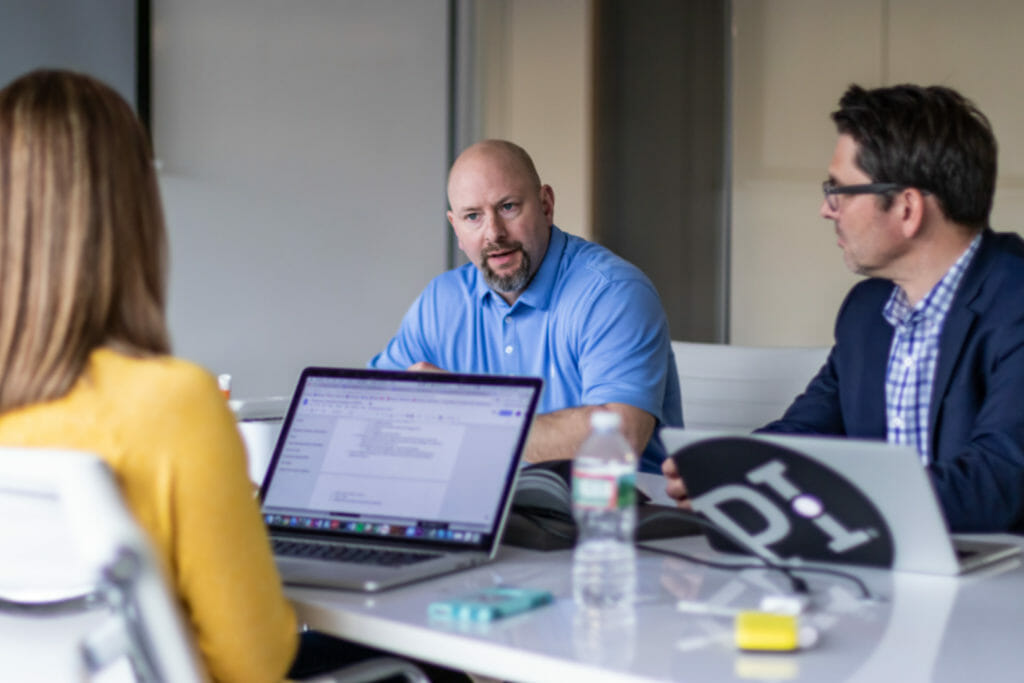 Once we knew who was needed on the team, it was easy to get started. The beauty is that no one had to tell us what to do or hover over us to make sure that we'd be able to resolve the client's issues. We were completely self-directed to make a plan and execute it.
H is for honesty (and ethics).
Do the right thing. Period. There is no other way at PI.
In working with the partner and client it was critical that we owned what went wrong with our systems by communicating openly and honestly.
It was also important that we took the time to understand the crisis holistically, apologized quickly to the client, and communicated the plan of action while also providing frequent progress updates to all involved.
R is for reliability.
We know we can count on each other at PI. We had to put complete faith in each other that we would uphold our commitments. Patrick Rivers, Team Lead for Customer Service, tediously went through and re-sent assessment invitations until it was done. Then we had Tom Palumbo, Database Developer, make sure the data was clean and usable for the client.
As Tom said, "What tends to motivate me is a feeling of responsibility to each other at PI." We didn't have to question each other's expertise, capabilities, or commitment to see their part through to the end. We stayed in the virtual trenches together into the wee hours.
This was highlighted by a Slack communication exchange that began at 11:56 p.m. one night when Tom sent a message to let us know that he had almost completed the data clean-up for the client. He sent along some questions on what to do with a handful of the data anomalies. Tom was concerned that he was "bugging me so late" to which I replied, "I am staying up until we are done."
We wouldn't have been able to make it right for the client if we weren't able to rely on each other 100%.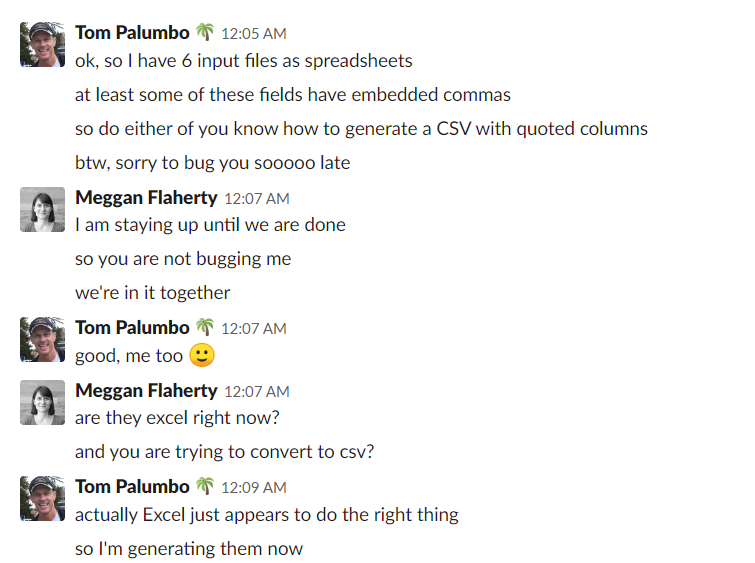 E is for energy.
At PI we work hard and we play hard. We're driven people. When we're working together in a stressful situation, we stay calm under pressure. We had a lot to accomplish in a short period of time to correct the client's issue. We accomplished what we set out to do.
There were team members who had planned to take time off right after we delivered what was required. And guess what? Because we executed our plan, those folks were able to unplug and recharge. They did their part so well that there was no need or expectation to check back in or tie up one more loose end.
A is for action.
As an organization, we have a motto: "Errors of action are better than errors of inaction." We aren't afraid to use our good judgment and move forward without having to navigate through red tape of decision-maker hierarchy. Our executive team aligned our organizational model with our business strategy. We're set up to move quickly and that benefitted us here. Does everything go perfectly? Nope. Do we make mistakes. Of course!
We took action to fix the client's immediate issues. And we also took the opportunity to conduct a post-mortem to identify what other latent needs must be addressed with our systems. With this approach, we involved additional team members to help make our systems even better. When things don't work out, we use them as learning experiences and we fix our errors.
Action is PI's rocket fuel.
Join 10,000 companies solving the most complex people problems with PI.
Hire the right people, inspire their best work, design dream teams, and sustain engagement for the long haul.
D is for drive.
We are driven by the power of PI: Better work, better world. And we want to enable our clients to do the same.
As Joe Ficara, Senior Software Engineer, said, "Clients make a commitment to PI and we need to make a commitment to them." From Joe's perspective, there was never an option of not getting the client back to a good place. Joe was not alone—this is the beautiful part about our culture.
S is for scope.
We had a tight deadline to deliver clean files to the client based on the expectations they had provided to their candidates about their application process. It's never good to over promise and under-deliver.
Working with Patrick, Joe, and Tom, it was imperative that we placed realistic expectations on what we were able to accomplish. At the same time, we were committed to righting the ship with the client.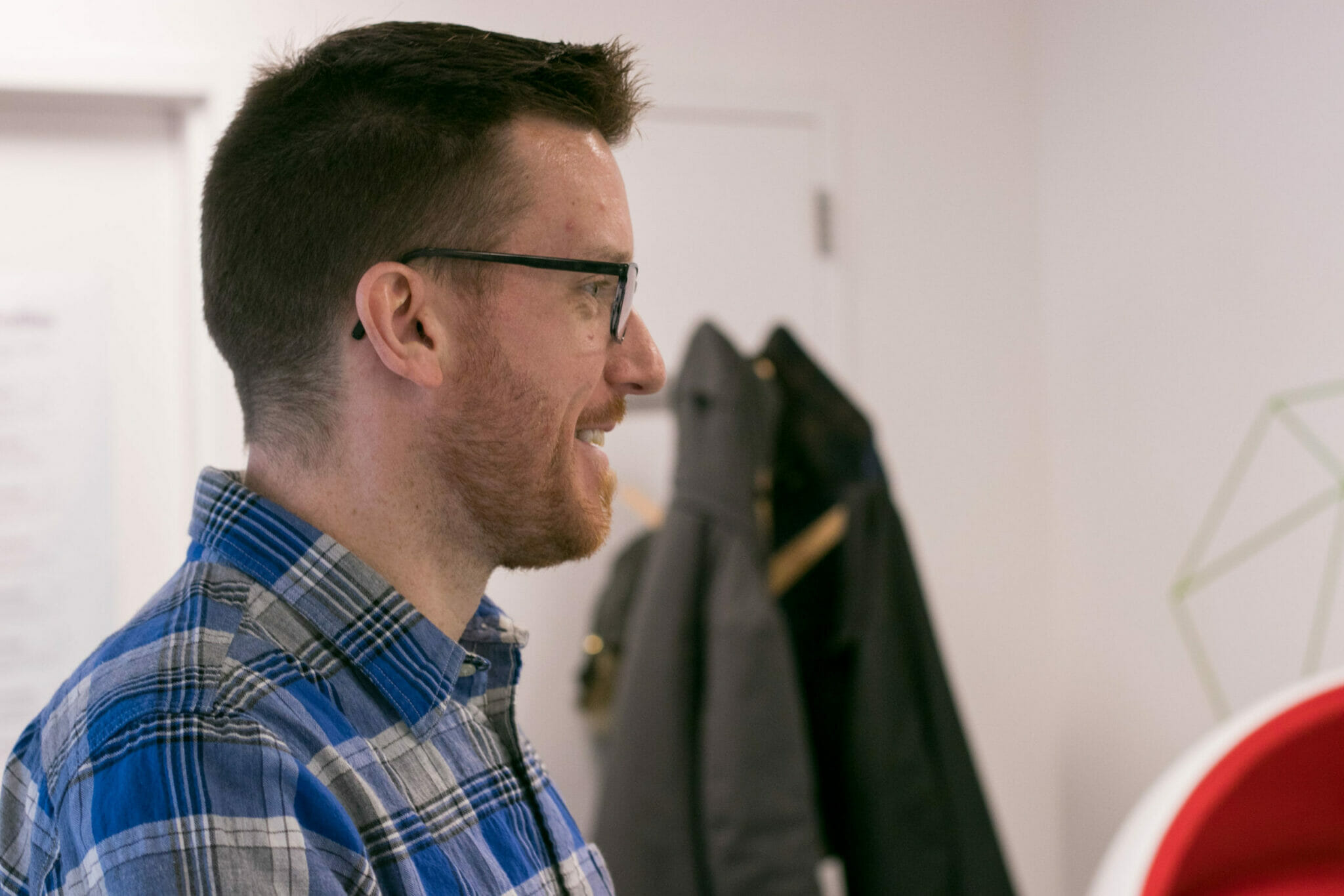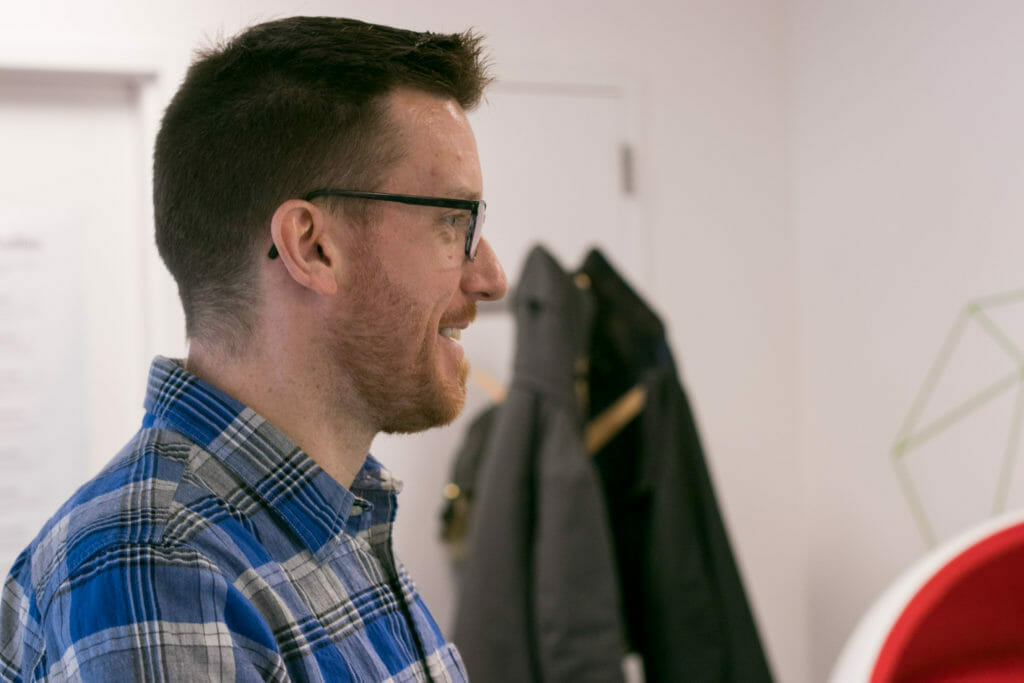 Better work, better world.
Without our strong company culture supported by our core values, we are just a company. We've made a choice to be a part of something bigger at PI. We want to make a difference. Sometimes making a difference means we also have to tackle difficult situations. Yet, it's our culture and our ability to optimize talent that makes it possible to have a positive impact.