Much like the current economic recovery, remote work sentiment during COVID-19 has taken on something of a "W" shape. 
Many organizations have navigated peaks and valleys since leaving their offices indefinitely in March. Some have returned in partial capacity; others have continued to work primarily from home, and many have redrawn their policies altogether.
One thing these companies all have in common? Maintaining trust and virtual engagement has been an ongoing challenge. You can understand why: Uncertainty reigns; there's still so much beyond our control. Most of all, people are fatigued.
OwlLabs' latest State of Remote Work report found that 80% of respondents would like at least one mandatory meeting-free day per week. And 44% "did not find it necessary to get dressed up for a video meeting." 
When weariness sets in, managers and leadership have their work cut out for them. To strike the right balance and avoid burnout, you need to acknowledge that uncertainty, then promote engagement by asking:
How are we inspiring trust in each other?
What remote team-building activities are working?
How can we translate trust into action?
Narrow your focus to these three questions, and you can begin to build off the simple activities and turn what you've established into meaningful, foundational trust that permeates the entire organization. 
How are we inspiring trust in each other?
Teams rooted in trust can accomplish much more than those who question each other's motives, intentions, and actions.
Try to foster trust simply, while establishing a baseline of inclusivity. That means:
Create a psychologically safe space where contributions are valued.
Give people chances to share obstacles they've encountered and/or overcome.
Allow people to come as they are—don't force engagement.
As a leader, try to model empathy, vulnerability, and humanity.
It also means modeling confidence in your team. We know you can't have organizational trust without assuming good intent. At the team level, you can't really trust each other fully if you don't believe in everyone's abilities.
A talent optimized team is one that plays to each individual's strengths, buoyed by behavioral styles that balance each other. Cohesive teams also identify their collective strengths and gaps, making adjustments as needed to ensure those strengths align with their goals.
When you're self-aware, both as individuals and as a group, you're more likely to trust that everyone is working in unison, as efficiently as possible. Nobody feels underutilized, and a passion to do good work fuels engagement.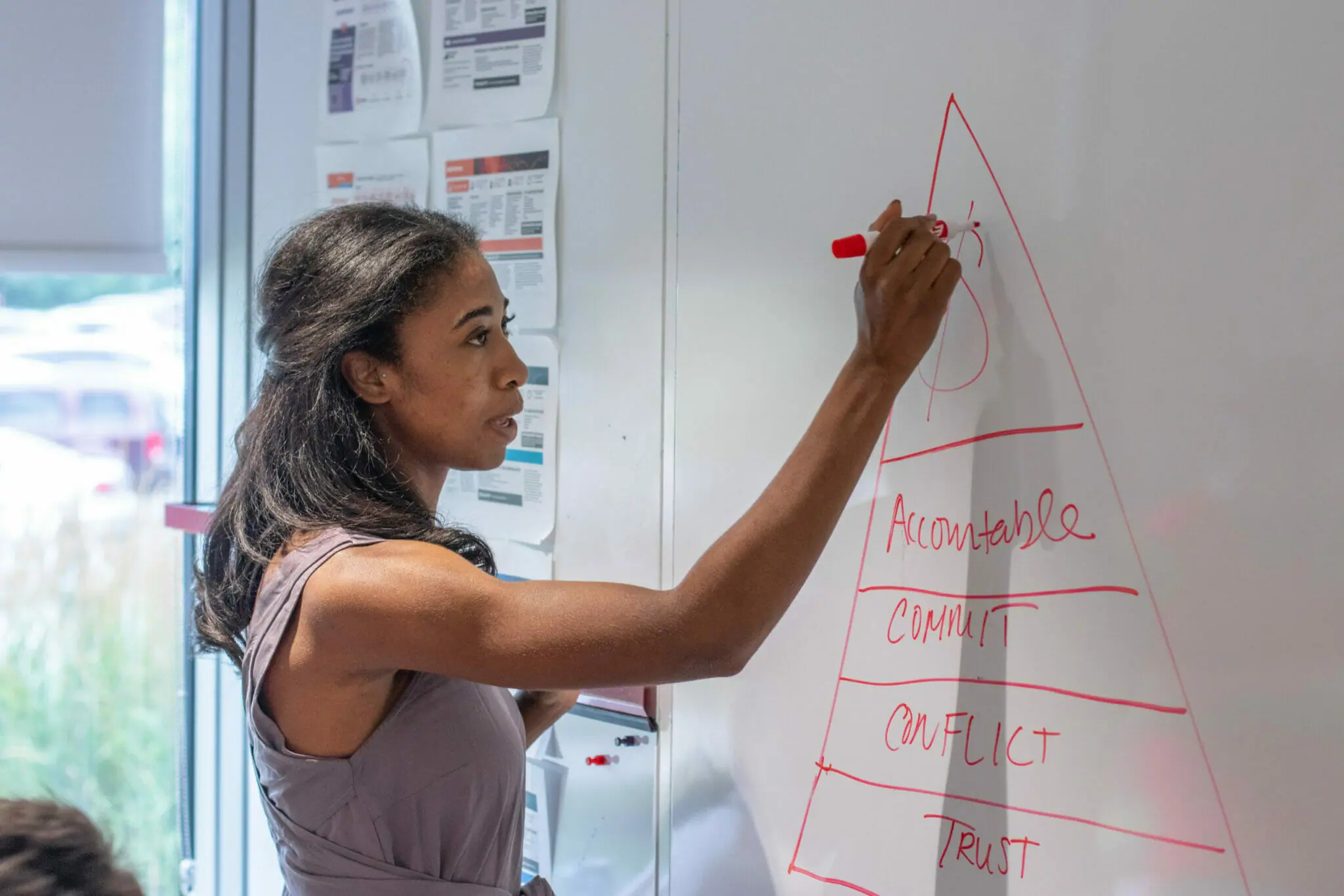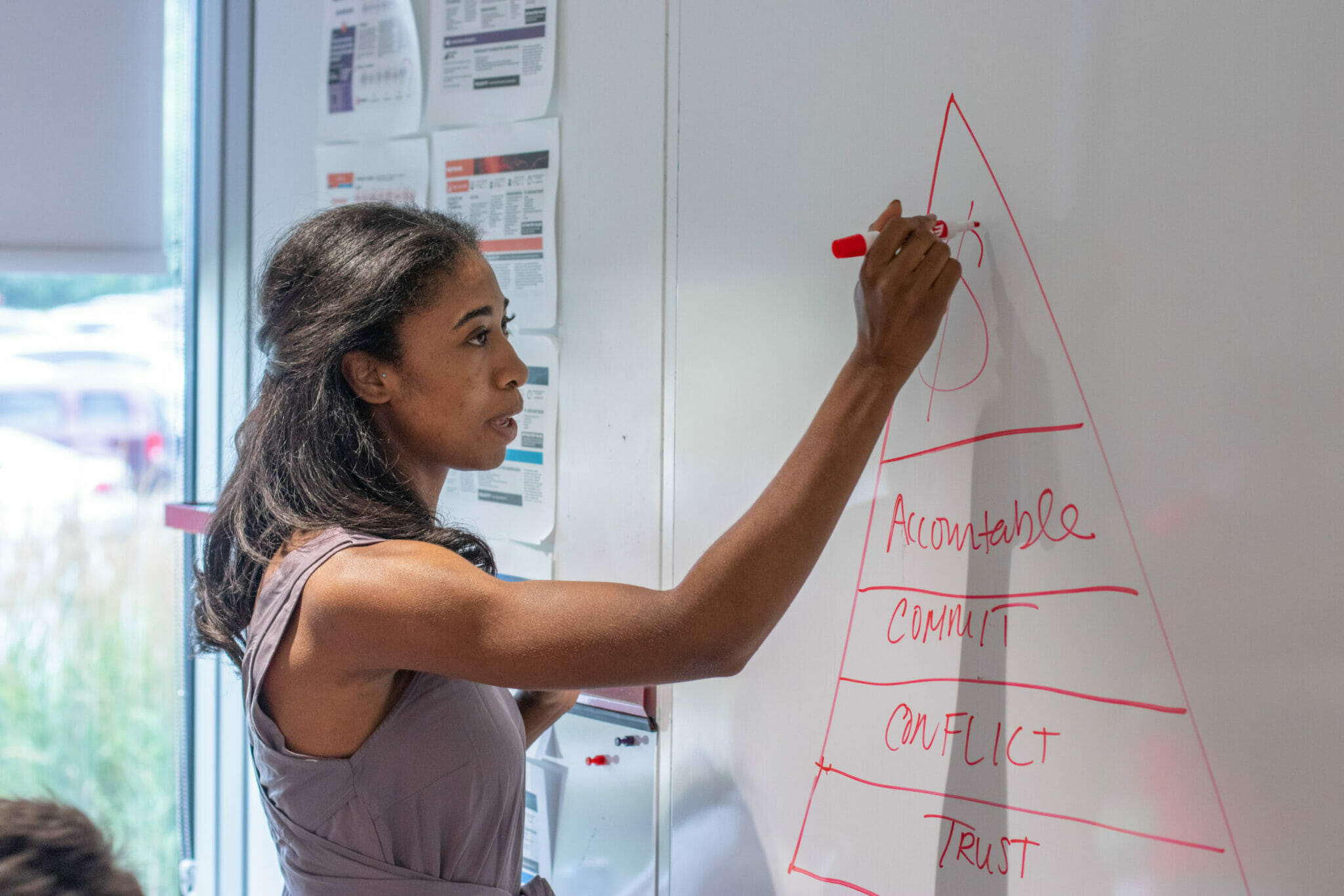 What remote team-building activities are working?
Remote team building is challenging partly because no two teams are the same. Different Team Types and different combinations of behavioral profiles mean there's no one-size-fits-all solution here. 
But it's also tough because you have to be so much more intentional with your efforts. You have to really try and engage employees, setting up formal team events, whereas an office environment yields more organic team-building opportunities. Some trial and error is inevitable. Video conferencing is a wonderful tool, but it's not the most conducive to camaraderie.
So ask yourself: What seems to be working? And what's definitely not?
Try to identify themes, such as:
The size of the group
The length of the activity
The amount of preparation needed
Maybe you'll find open-ended activities work best, because you have people with high extraversion who are eager to fill in the gaps. Perhaps you're finding success with activities that promote sharing or common ground (i.e., Show us a recent picture on your phone and explain the story behind it).
Gratefulness and compassion are generally good routes right now, too. A simple prompt like "Tell us who made your day better today" goes a long way toward humanizing the activity and promoting trust among team members. 
There are plenty of virtual icebreakers and variations on team meetings out there if you're stuck. The most important thing is you keep a pulse on what engages people, and just keep trying.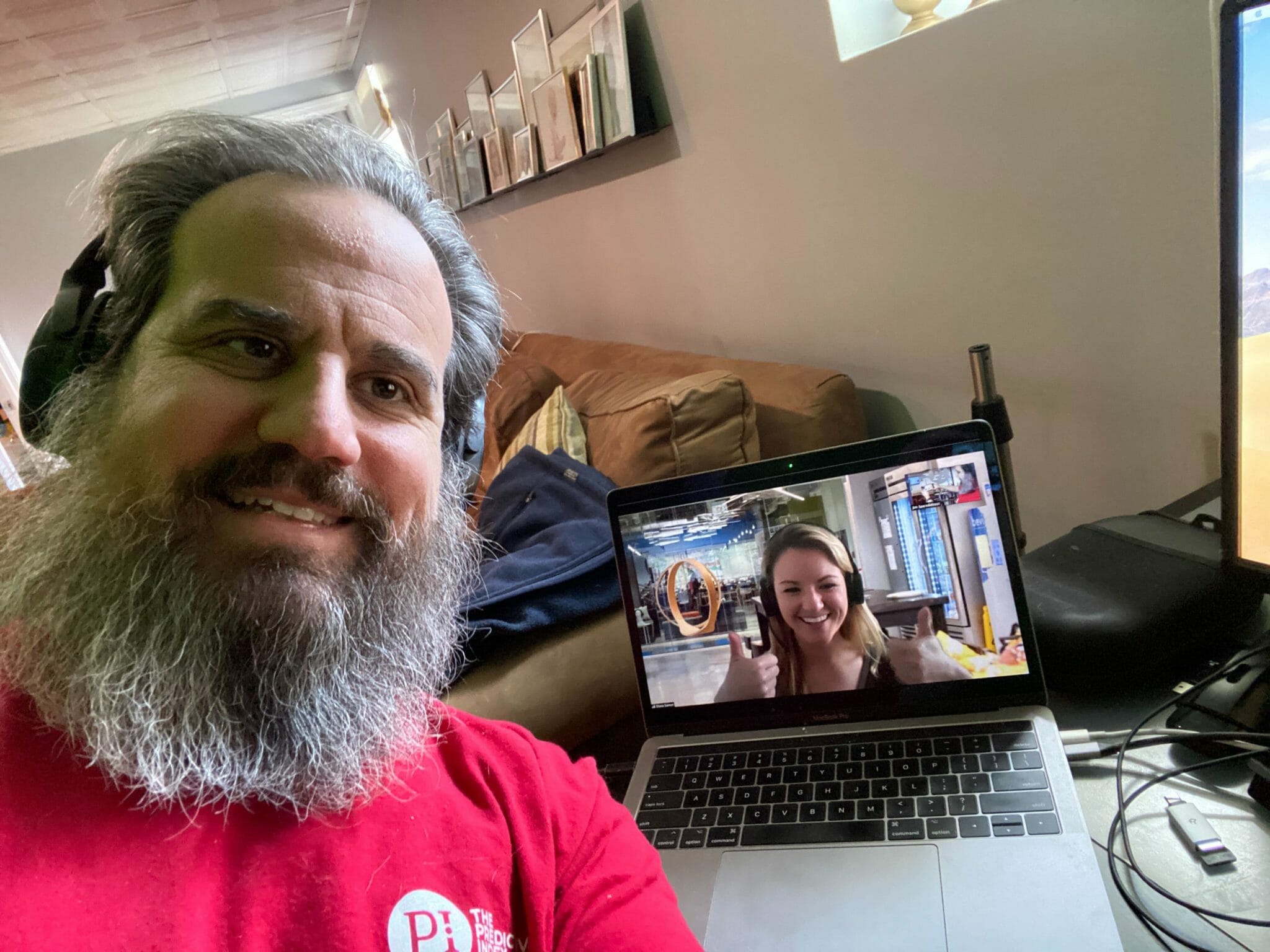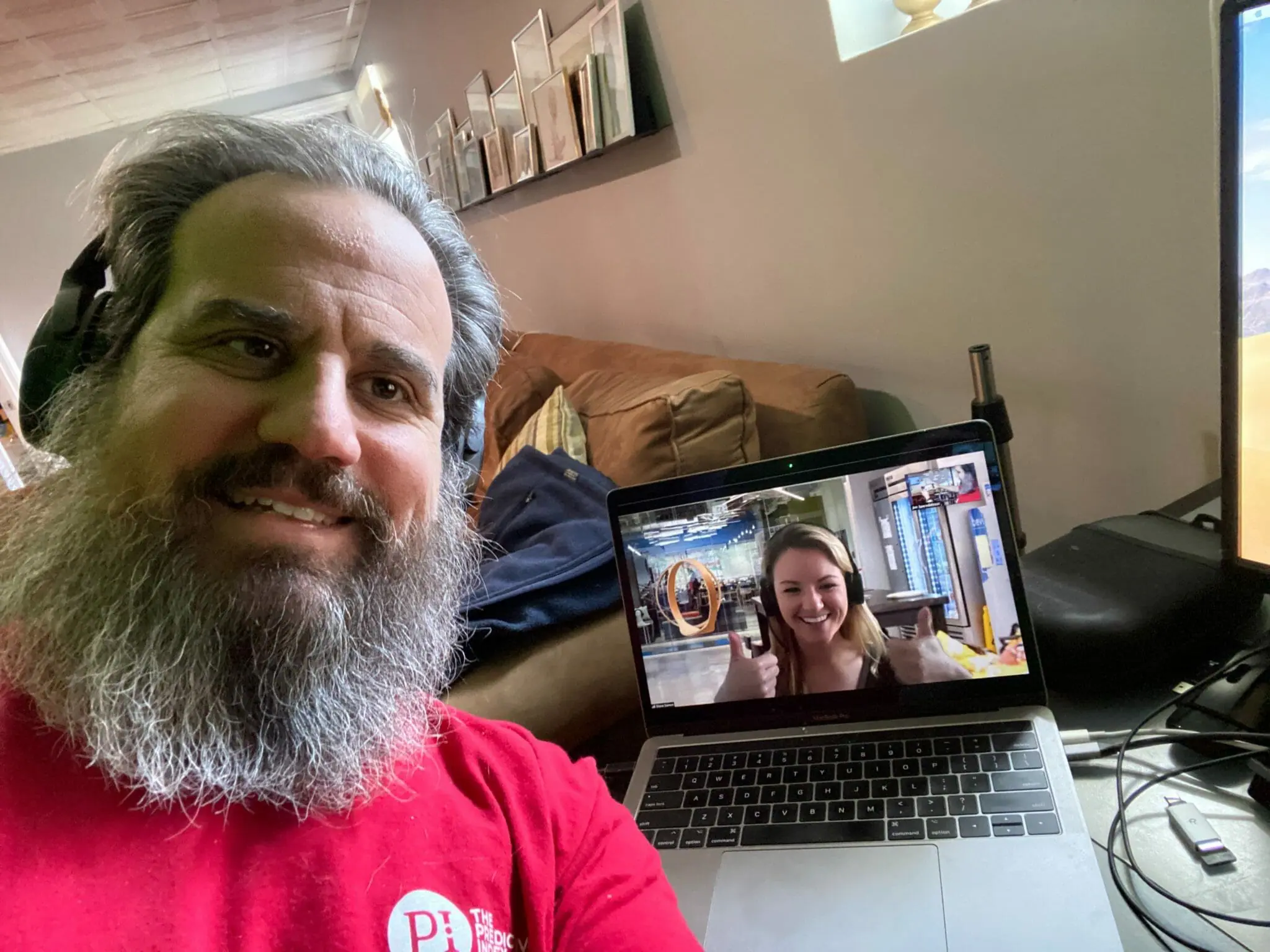 How can we translate trust into action?
Trusting teams don't have it all figured out, every hour of every day of the week. They still hit roadblocks and stub their toes in the remote communication dark. But their principles guide them through those obstacles.
Teams that trust each other can engage in healthy conflict. They can agree to disagree, then commit to moving forward, and hold each other accountable for results. Virtual trust, though, occasionally requires overcommunication and clarification.
Try to remove blockers as explicitly as you can by:
Asking people to bring them up regularly, no matter how minor they seem
Scheduling quick check-ins via phone or video call to replicate hallway conversation
Make clear when you're available and when you're busy via calendars, Slack, chat, etc. 
Creating guidance for when to use what mode of communication
After all, nobody has really done this before. So it's totally understandable if you feel the need to re-write—or write for the first time—some of the rules. Because effective remote team communication is absolutely crucial to remaining optimally productive.
It's also still really important to keep wellness and flexibility top of mind. Try to give everyone space and time to be productive. Whether they've got middle school kids at home, are taking care of elderly parents, or are confined to a studio apartment, people value empathy and understanding right now. Your virtual team building efforts might bear more fruit simply because you place a premium on being good to each other.
Encourage people to turn off their video when they need a break. Eliminate Friday or Monday meetings. Whatever it is that reminds people you see them and appreciate them as human beings—do that thing. It will almost certainly pay dividends.
The trust you build is ultimately a reflection of the trust you give. Remote team building certainly isn't easy. But you can much more easily maintain—even thrive—when you've established a baseline of all coming from the same place.


Interested in more resources that help promote team cohesion? Start here.