Rebranding a company isn't an easy task. It's also something you shouldn't take lightly.
Your brand is how people view your company. It's what comes to mind when someone's telling their friends or family about you. It's what customers take note of when they browse your website—visual elements like logo and font plus the personality in your words. Brand is your company's identity—and it drives public perception.
Since your brand has such a big effect on the way the public sees you, it's a good idea to weigh the pros and cons when deciding whether to rebrand your business.
It may be tempting to rebrand with reckless abandon—a tweak here, an alteration there—to spark interest in your product or service. But a rebrand holds far more weight than you might realize.
Launch a successful company rebrand with these tips.
When considering how to rebrand your company, here are some important things to consider:
1. All rebrands need a purpose.
At the heart of any rebrand is the why. What's the point of the rebrand? What will it accomplish?
Maybe your current brand is confusing—or inconsistent across products. A rebrand can help unify public perception and drive consumer awareness. It might be needed following a PR disaster. Maybe you want to future-proof your image as your company matures (like Slack).
You may even want a complete shift in how consumers view your business—as was the case with Domino's. The company reinvented itself by removing the word "Pizza" from its logo. The point was to show everyone the menu offered so much more than just pizza.
All of the above are solid reasons to invest in a rebrand. But there are other reasons some companies rebrand—and they can end up doing damage. Here are some examples:
Sales needs a supercharge to hit its monthly quota

An artist greenlights a new logo design to appease a higher-up

The company had a bad quarter and wants to shake things up

Marketing is "

bored

" of the brand
These examples highlight an important fact: Intent matters. When approaching something as delicate as a rebrand, acting on impulse may get you in trouble. While it might help in the short-term, in the long-run, you risk alienating your audience and damaging your brand identity. You may even hurt your employer brand.
Join 10,000 companies solving the most complex people problems with PI.
Hire the right people, inspire their best work, design dream teams, and sustain engagement for the long haul.
2. Always consider your target audience.
Revamping your branding strategy is more than just updating your logo or website design. It involves changing how your customers identify and interact with your company.
When creating a new brand, think about how it'll impact existing and potential customers. What will their gut reaction be? Will they see it as a welcome, beneficial change to how they do business with you?
If you already have a beloved brand, it won't help you to change it. No customer wakes up and thinks, "I hope my favorite company rebrands today!"
Also, consider your specific industry. If you're a non-profit, will your rebranding efforts better articulate the company's mission? If you sell software, will it improve the user experience and streamline workflow?
Slack had a purpose behind its rebrand. But the messaging giant had growing pains out the gate—mostly related to customer feedback. Some complained the new app icon was hard to see on their desktops. Others said the design felt too similar to apps like Google Photos.
Branding is a creative art—one driven by emotion. Don't forget the people on the receiving end. How will they feel about the changes?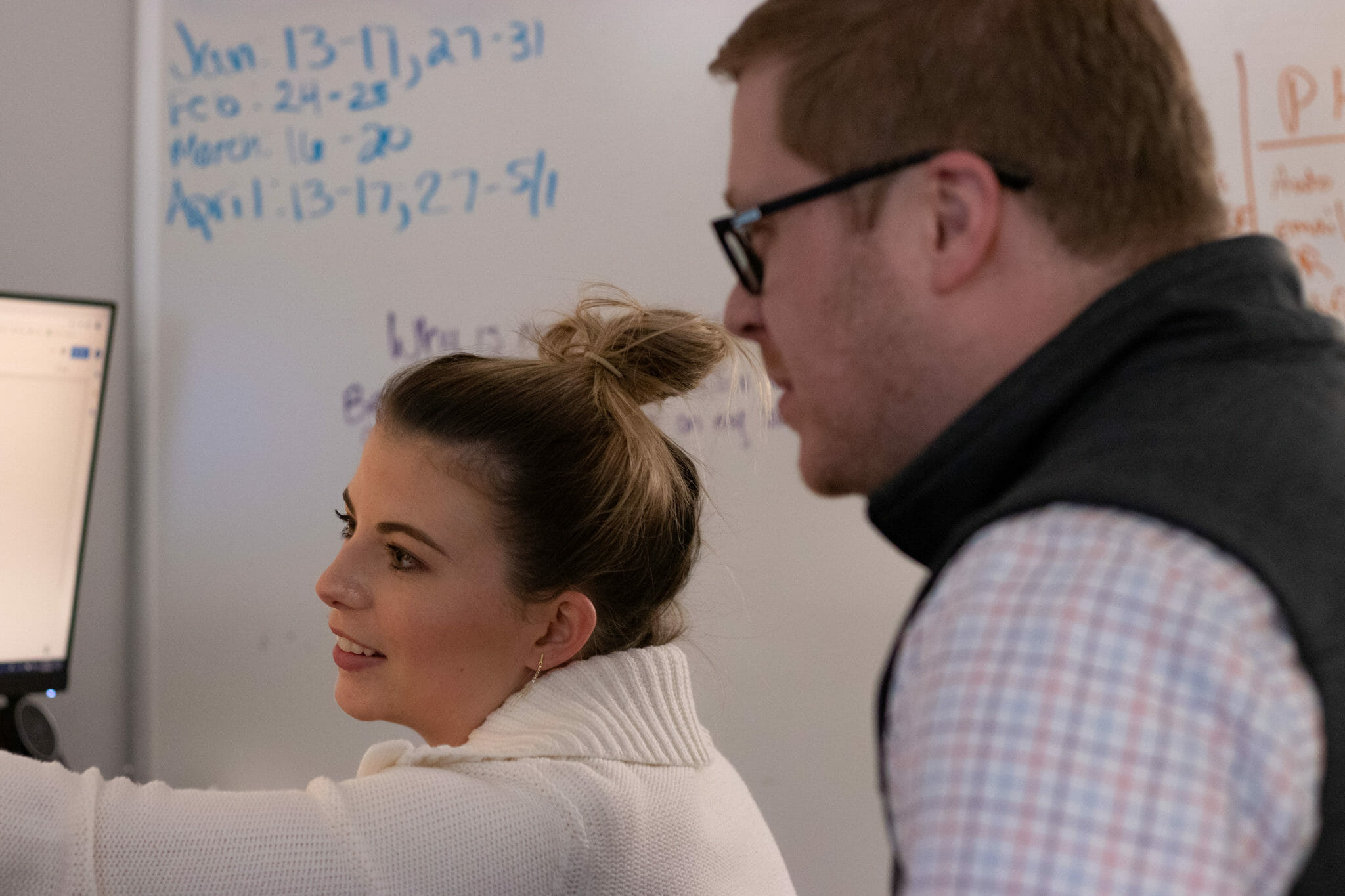 3. Have the right brand marketing strategy.
Do right by your customers by taking a careful approach to how you roll out your rebrand. This means having a strong marketing strategy.
First, build your team and plan your approach. Revisit the purpose of the rebrand—and explore how best to communicate your new direction to customers.
Consider the various marketing materials you have at your disposal. Write press releases to spread news of your rebrand across your industry. Use social media to interact with your followers. Provide updates within the product itself to inform users of upcoming changes—and give them time to process and react to this information.
While some rollouts will be faster than others, communication and documentation go a long way toward calming any concerns. Your customers are sure to appreciate the transparency.
4. Once you change your brand, it's hard to go back.
Another reason not to rebrand on a whim? It's difficult to roll a change back.
This applies both externally and internally. If you alter your web design, and customers are receptive to the change, it becomes a part of your identity. Any decision to revert to the old design will likely be met with opposition.
Likewise, if you add a new slide to an internal presentation deck, that slide could very well be used hundreds of times in a given day. There's no reversing that decision once it's in motion. Things stick—even if you don't want them to.
That's all the more reason why it's important to be deliberate with your rebranding. Do the proper research and planning before pouring money into new branding materials. Once you decide to roll with a change, commit to it and stand behind your decision.
Join 10,000 companies solving the most complex people problems with PI.
Hire the right people, inspire their best work, design dream teams, and sustain engagement for the long haul.
Maintain your culture through times of change.
Plenty of companies undergo successful rebrands—it just takes preparation, patience, and commitment.
Rebranding is ultimately a method of organizational change. In times of transition, it's important to maintain stability within your company. You can do this by maintaining a culture that aligns with your mission and values and encourages employees to provide useful, candid feedback.
The PI Employee Experience Survey™ is a simple yet effective tool that can help business owners keep a pulse on employee sentiment. In doing so, you can ensure a smooth transition for your business—whether you're undergoing a partial rebrand or a complete overhaul.