As we enter the final stretch of 2022, leaders everywhere are asking the same question:
What's next?
The global economy continues to oscillate, inflation remains a widespread concern, and businesses are facing a slew of challenges regarding their workforce. How do we keep up morale? Will we be able to retain our people? Is our talent strategy even working?
Earlier this year, PI released the 2022 CEO Benchmarking Report. Our team surveyed 200+ execs about their top priorities and concerns—all so we could share our findings with you.
We took to LinkedIn to get your thoughts. How might your answers compare to those of the CEOs we polled? Are today's executives in touch with their employees… or is there a divide?
Only one way to find out. Here are five questions we asked—and you answered:
1. "Is The Great Resignation over?"
That's the very first question we asked CEOs in our report—and one we absolutely had to take to LinkedIn.
In our study, 33% of executives said they believe The Great Resignation is over. Another 36% said "no," it isn't over, while 31% weren't sure or weren't familiar with the term.
Do you believe The Great Resignation is over?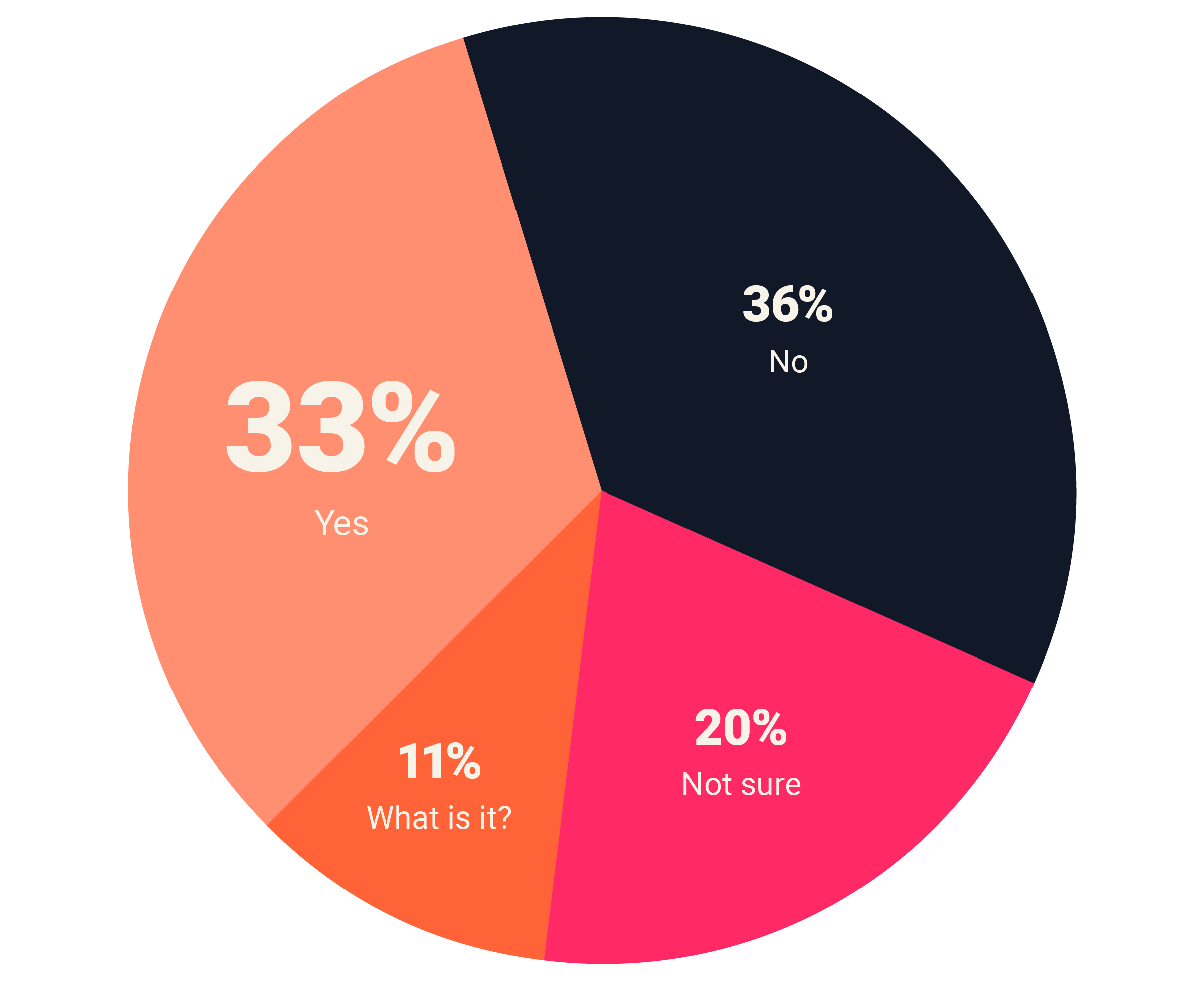 Clearly, executives are split. But do their employees feel the same way?
According to LinkedIn, a resounding 69% of people do not believe The Great Resignation is over. By contrast, only 14% said "yes," it's over, while 16% said "I'm not sure." Only 1% of those polled were unfamiliar with the term.
The takeaway: Employees are the ones leading The Great Resignation. They're holding the cards and dictating terms to their employers—so it makes sense why there's such a massive disparity in sentiment.
Still, it's incredible to think that 11% of today's executives still haven't heard of The Great Resignation. If you're a CEO in that bucket, some reflection may be in order.
2. "Is hybrid work here to stay?"
We're nearing three years of this pandemic, and many organizations are still struggling to find a work model that fits their employees' needs.
In our report, we asked executives to identify the remote work policy they intend to follow (or continue following) heading into next year. The clear standout was "hybrid work," which garnered 65% of responses, followed by on-site work (25%) and fully remote work (10%).
Hybrid work is here to stay, in most executives' minds. Yet not all hybrid models are considered equal. Of the hybrid options we provided, most CEOs said they're enforcing a hybrid model with "specific on-site days," followed by a "flexible on-site days" model.
Which of the following best describes your remote work policy for 2022/2023?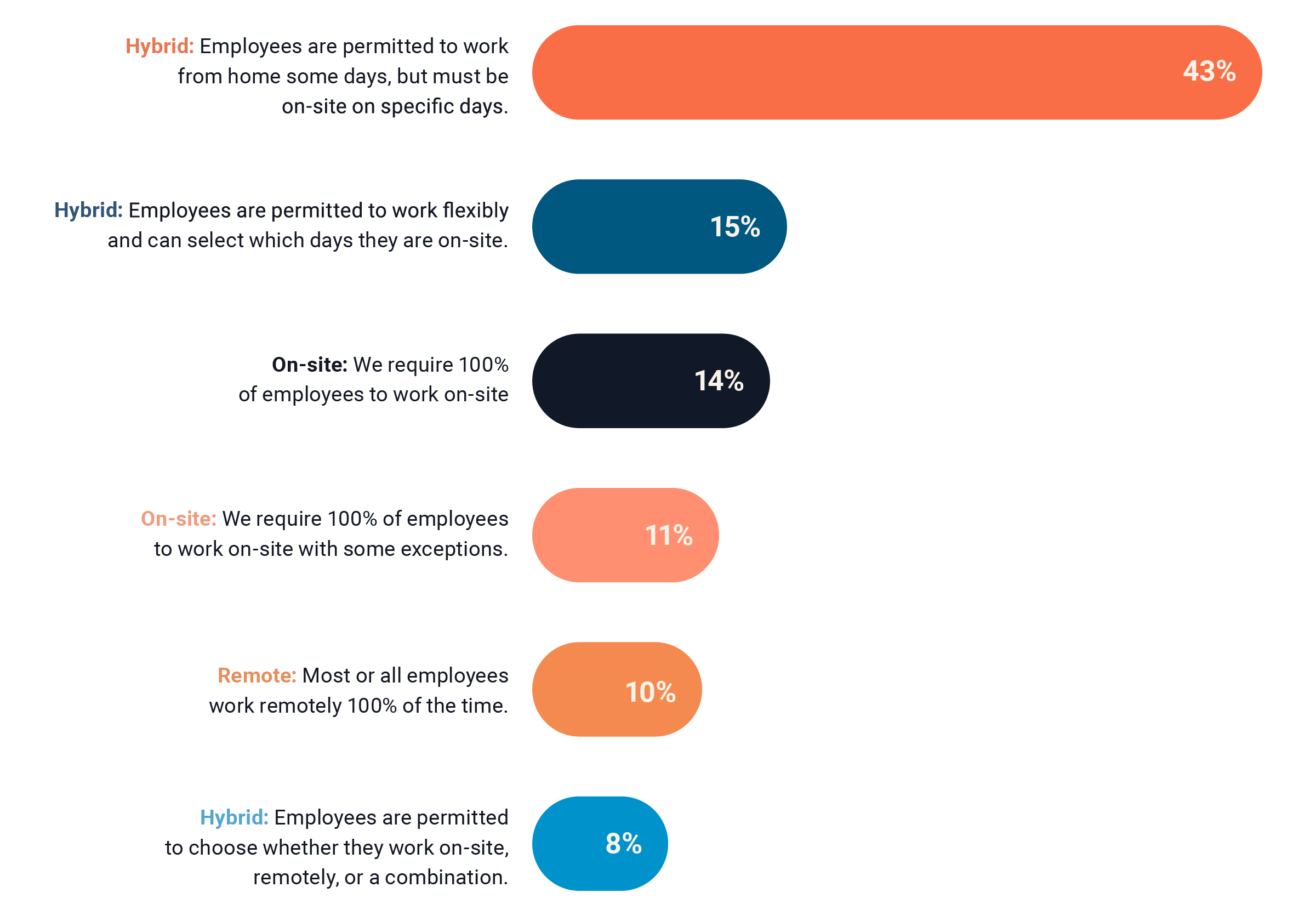 With such a wide array of responses, we wanted to see how our LinkedIn audience would respond. Of the options we provided—on-site, remote, flexible hybrid, and mandated hybrid—64% of people selected a hybrid option, followed by remote (25%) and on-site (11%).
Perhaps most telling? The more popular of the two hybrid choices was the flexible hybrid model, which received 48% of total votes.
The takeaway: While CEOs and their people are generally aligned that hybrid work is the future, they disagree about the flexibility this policy will entail. Employees, understandably, want the freedom to decide when to work remotely vs. on-site, whereas executives envision a future where remote days are more rigid.
3. "Does your company address current social issues?"
If you were to ask leaders this question fifty, twenty, or even five years ago, you'd likely get a much different answer than today.
The idea of corporate social responsibility dates back to the 1950s. However, one could argue it's only truly taken shape recently, following a global pandemic, a divided country, and a knee to the neck. George Floyd's murder was the wake-up call many companies needed to advocate for social chance. And while change at work can be slow, there are signs we're making progress.
We asked executives whether their company responds to major social and political issues—to which 42% of execs said "yes." Another 37% said "no," and the remaining 21% said "sometimes."
Does your company respond to major social and political issues?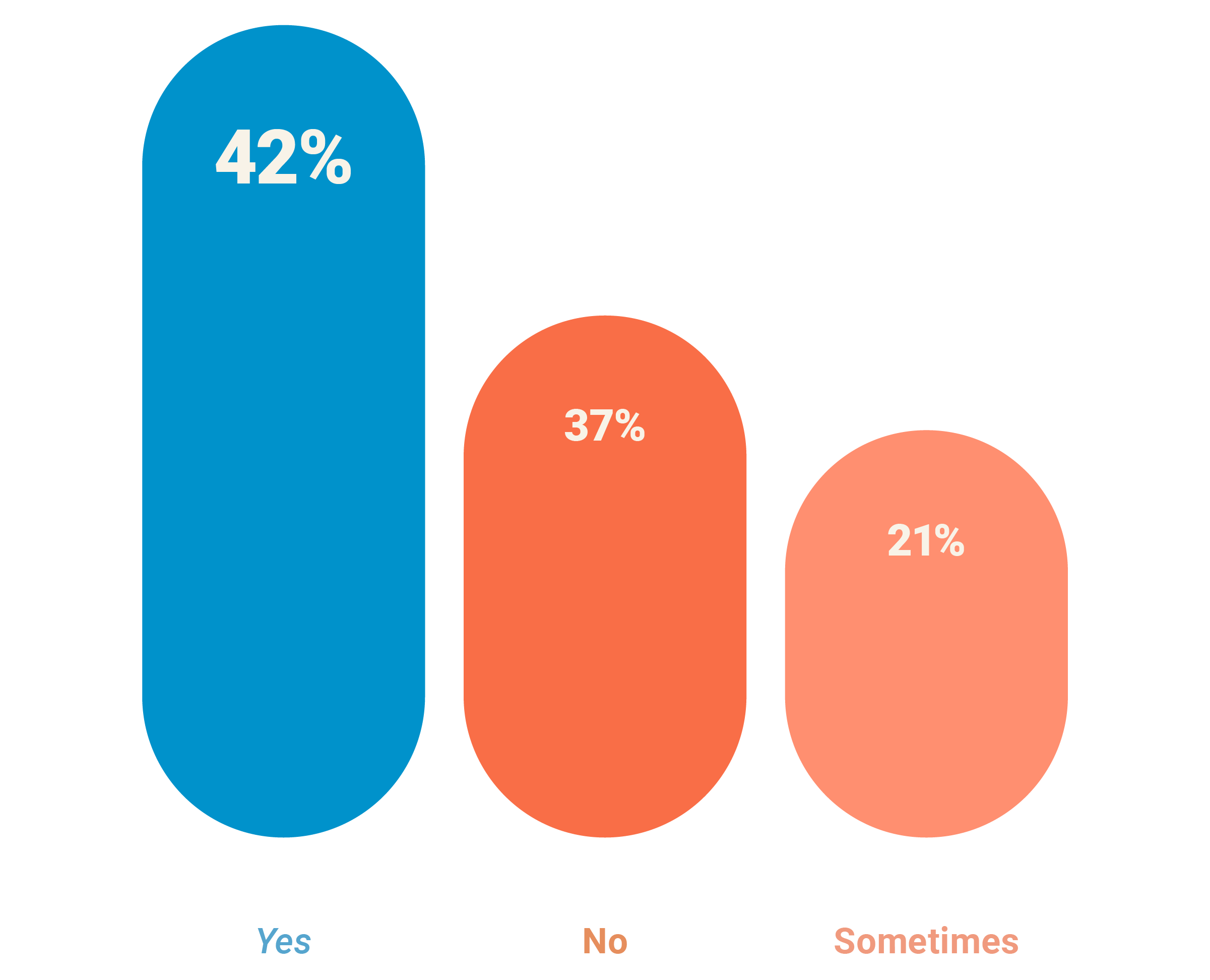 Ask LinkedIn, however, and those answers change drastically. Only 20% of people said their company responds to major social and political issues, and an eye-catching 50% said their organization doesn't respond at all.
The takeaway: It's easy for CEOs to say they take a stand on an issue; it's another thing entirely to follow through on those words. In 2022, employees are serving as the ultimate accountability measure for their leaders—and ensuring they don't just say, but do.
If you're in a position of leadership, ask yourself: Do your commitments to your people ring true? Or are they hollow?
4. "Are your leaders confident in their strategy?"
The past few years have served as one big collective trust fall. We've tested that trust in obvious ways (trusting each other to self-report COVID-19) and also less-so-obvious ways (trusting the economy to rebound).
In the business world, people have placed their trust firmly in their leaders. Confidence is at a premium—in fact, it's one of the best ways managers can keep their employees engaged.
Are today's leaders confident they're making the right business decisions? In our report, we asked executives: "To what extent have you needed external help with business strategy and execution in the past six months?"
A staggering 90% of executives indicated they've needed external help with business decisions to a "small" extent or greater. Only 10% said they haven't needed help at all.
To what extent have you needed external help with business strategy and execution in the past six months?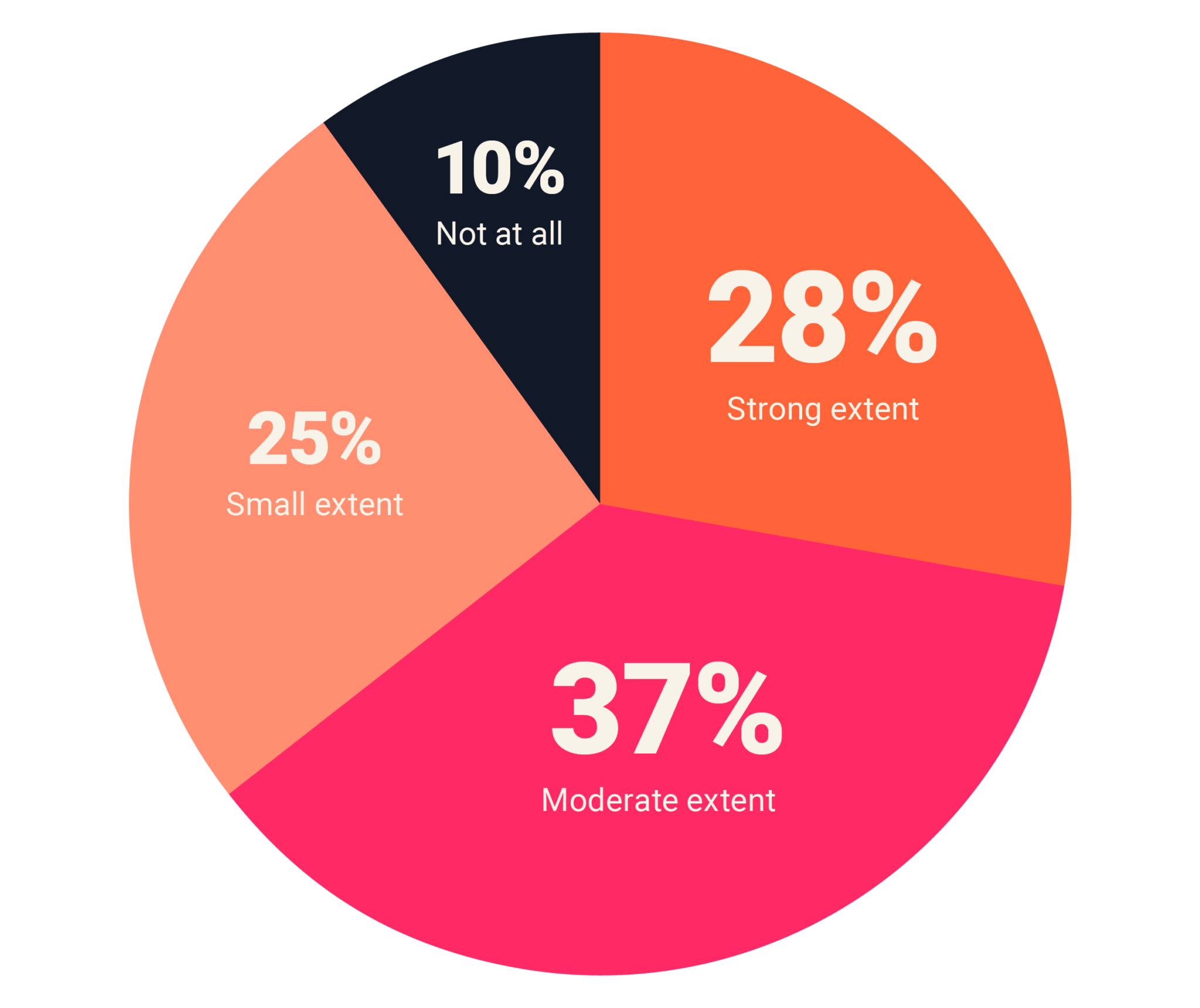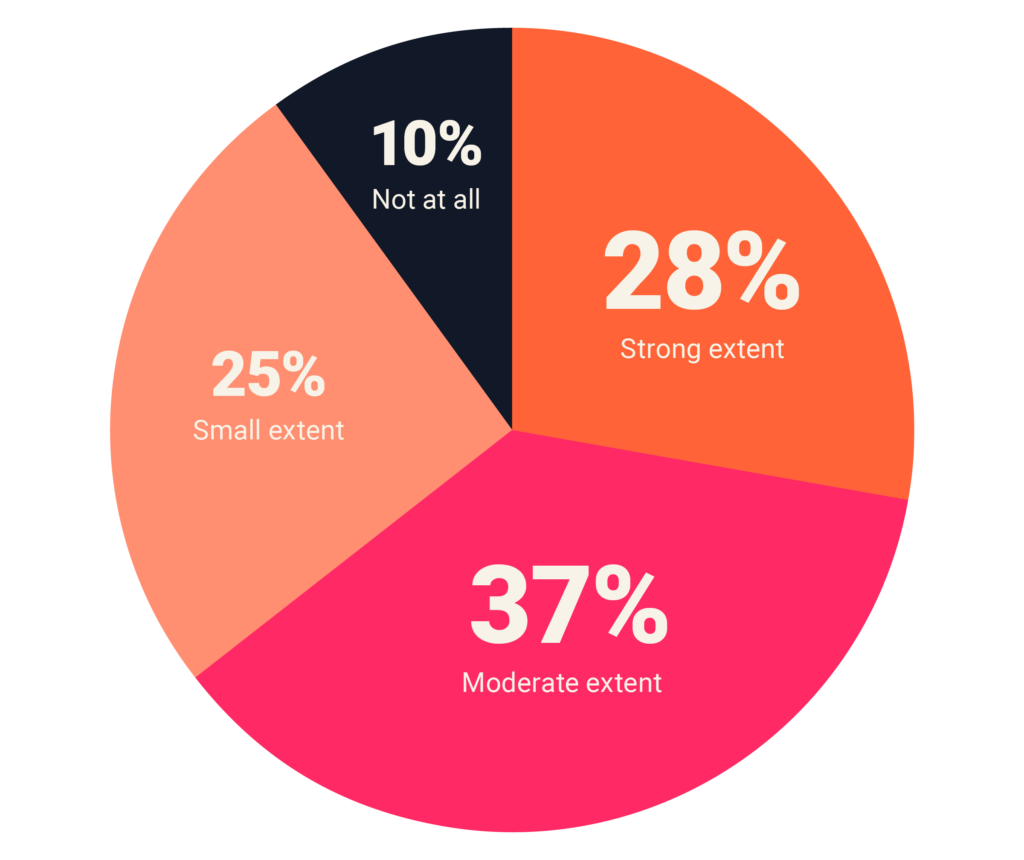 On LinkedIn, the appetite for external help was less pronounced, with 73% of people saying they've needed help, and 27% saying they haven't needed any. Still, the hunger is there.
The takeaway: In a year dominated by economic uncertainty, it makes sense that CEOs and their people alike are seeking guidance on how to get their work done.
5. "Are consultants in demand in 2022?"
Leadership teams need external help with their business strategy—we know that much. But those familiar with organizational success understand that's only half the battle.
The other half? Having great talent to see that business strategy through.
We asked executives the following question: "Over the past year, have you hired an external consultant to assist with your talent strategy?" Fifty percent of respondents said "yes," while 34% said they haven't but would consider hiring someone. Only 15% flat out said "no."
Over the past year, have you hired an external consultant to assist with your talent strategy?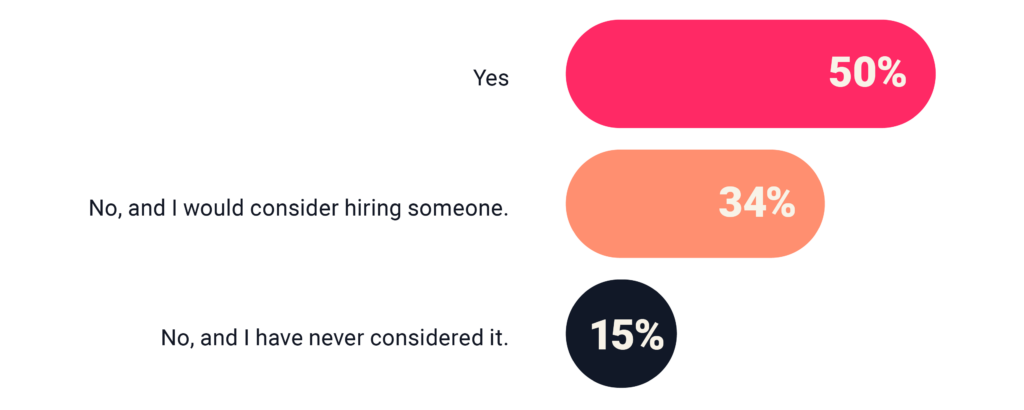 The story on LinkedIn is less decisive. When asked whether their company has hired a talent consultant recently, only 32% of people said "yes." Another 11% said they've considered it, while the remaining 57% either said "no" or weren't sure.
The takeaway: The need for talent consulting is crystal clear among today's executives. Yet, our LinkedIn results suggest that many employees aren't seeing the downstream effects of those efforts.
If you're a senior leader, it's critical to keep your workplace informed about the initiatives you're taking to develop and lead your people. Only by making a clear investment in talent can you set your business up for sustained future success.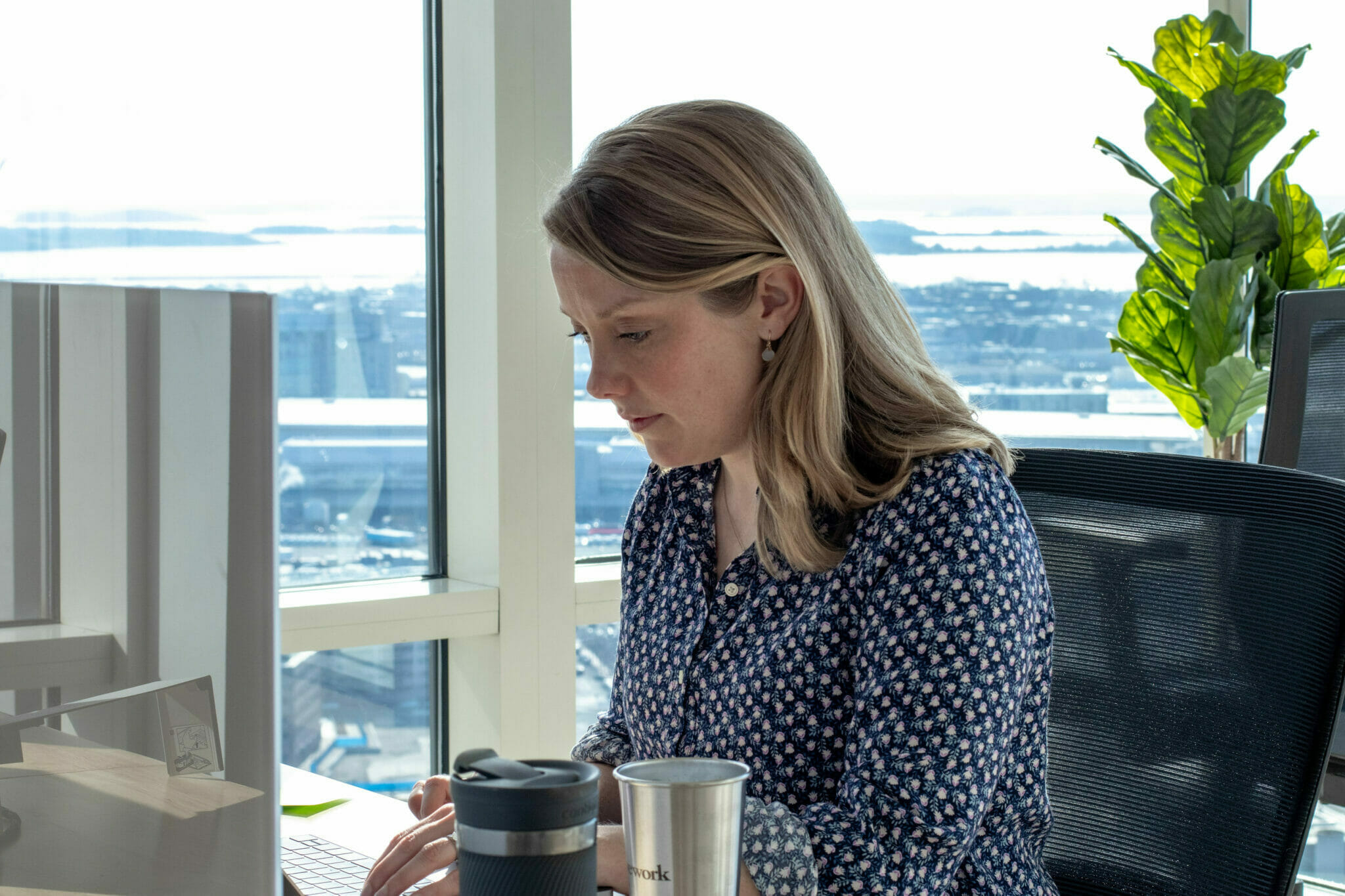 About our respondent pools
Curious about the research samples we used to conduct this comparison? Look no further.
The 2022 CEO Benchmarking Report consisted of C-suite executives, presidents, VPs, business owners, partners, and chairpersons at U.S. companies with at least 25 employees. After cleaning the data and filtering for quality control, our final sample came to 209 executives.
Our LinkedIn audience consists, at least in theory, of anyone with a LinkedIn account. Consider, however, that The Predictive Index caters specifically to HR professionals, people managers, and talent leaders, and you get a better idea of the sample who voted in our polls.
As evidenced by the difference in responses, it's clear there's work to be done within organizations to get executives and their people on the same page.
Looking to bridge that gap between business vision and talent execution? Give PI a try today—for free.
Join 10,000 companies solving the most complex people problems with PI.
Hire the right people, inspire their best work, design dream teams, and sustain engagement for the long haul.