Sarah Bedrick is a co-founder at Compt, an HRtech software for HR professionals looking to better attract, engage, and retain employees. Unlike the traditional, one-size-fits-all approach to purchasing employee perks, Compt puts perk money in employees' hands so they can buy the perks they want and need. Compt provides perk personalization and inclusivity for employees, and simple perk management and tracking for HR.
Welcome to 2019, the age of personalization.
Spotify, Netflix, Google, our cars, social media feeds … just about everything we interact with and love can be personalized.
But one thing hasn't been personalized just yet: Our experience at work.
Why is personalization in the workplace important?
Modern companies have workers distributed across the globe, five different generations in the workplace, and more self-aware employees who know how they work best.
With such a diverse workforce, taking a one-size-fits-all approach just doesn't cut it.
Employees want flexibility and they want personalization when it comes to employee perks. And there's a big opportunity for employers who can figure out how to introduce more flexibility and more personalization into the everyday at work: attracting and retaining top talent.
Workplace personalization doesn't have to be a complex process. Below are three strategies companies can use to design a more personalized employee experience to include increased flexibility and custom employee perks:
Introduce programs around flexibility.
A recent survey of white-collar professionals in the U.S. showed that while 96% of employees say they need flexibility with their work, only 47% report having the type of flexibility they need. Worse still, of those who have some flexibility, only 19% said their organization developed programs to create flexible work accommodations.
Flexibility begets personalization. When flexibility is purposefully designed into a company's operating systems and processes, employees are empowered to develop personalized work styles that fit their needs.
Examples of programmatic flexibility would be policies around work location or work hours.
Companies that operate within a major city can offer a "time shift" option that gives in-office employees the option to move their working hours around (instead of 9–5 they might work 7–3 or 11-7). This helps them beat rush-hour traffic, transport their child to and from daycare, or simply be their most productive self by working at their preferred time of day.
Similarly, the idea of micro-agility allows employees to modify their normal work schedule as needed then make up the hours later. This allows workers to schedule mid-day doctor's appointments without having to use up a sick day.
Personalize employee perks.
One of the top 10 trends of 2018 in Deloitte's Global Human Capital Trends report was "personalized, agile, and holistic rewards." But only 8% of organizations admitted to being "very effective" at offering flexible and personalized rewards programs.
Join 10,000 companies solving the most complex people problems with PI.
Hire the right people, inspire their best work, design dream teams, and sustain engagement for the long haul.
Where the simple act of offering perks to employees was enough five years ago, today's workers have different expectations. They want rewards and employee perks that are custom to their needs and wants. For example, while employee A might be motivated by a pair of movie tickets, employee B might prefer cash to buy groceries. Or while employee A might enjoy a box of gourmet cookies, employee B might not be able to eat them due to a food allergy.
To personalize perks, companies must change the way they choose and deliver these rewards. Instead of HR being in charge of perks, companies should place decision-making power in the hands of their employees.
When employees choose their own perks, perks become personalized and inclusive. Employees—regardless of their location, dietary restrictions, life stage, preferences, or needs—are able to get what matters most to them.
Offering personalized employee perks is simple thanks to technology like company perks software. Some employers are turning to lifestyle spending accounts, or employer-contributed accounts for employees, as a way of offering flexibility and increasing employee retention.
With lifestyle spending accounts, employers eliminate the administrative burden that's often associated with picking, piloting, purchasing, managing, and maintaining perks. Additionally, with the use of software, HR managers can track perk utilization rates, and CFOs can sleep comfortably at night knowing their perks are 100% tax compliant.
Below is an example of a lifestyle spending account. Sam has $100 per month to spend across various categories, and she can pick whatever she needs or wants that month.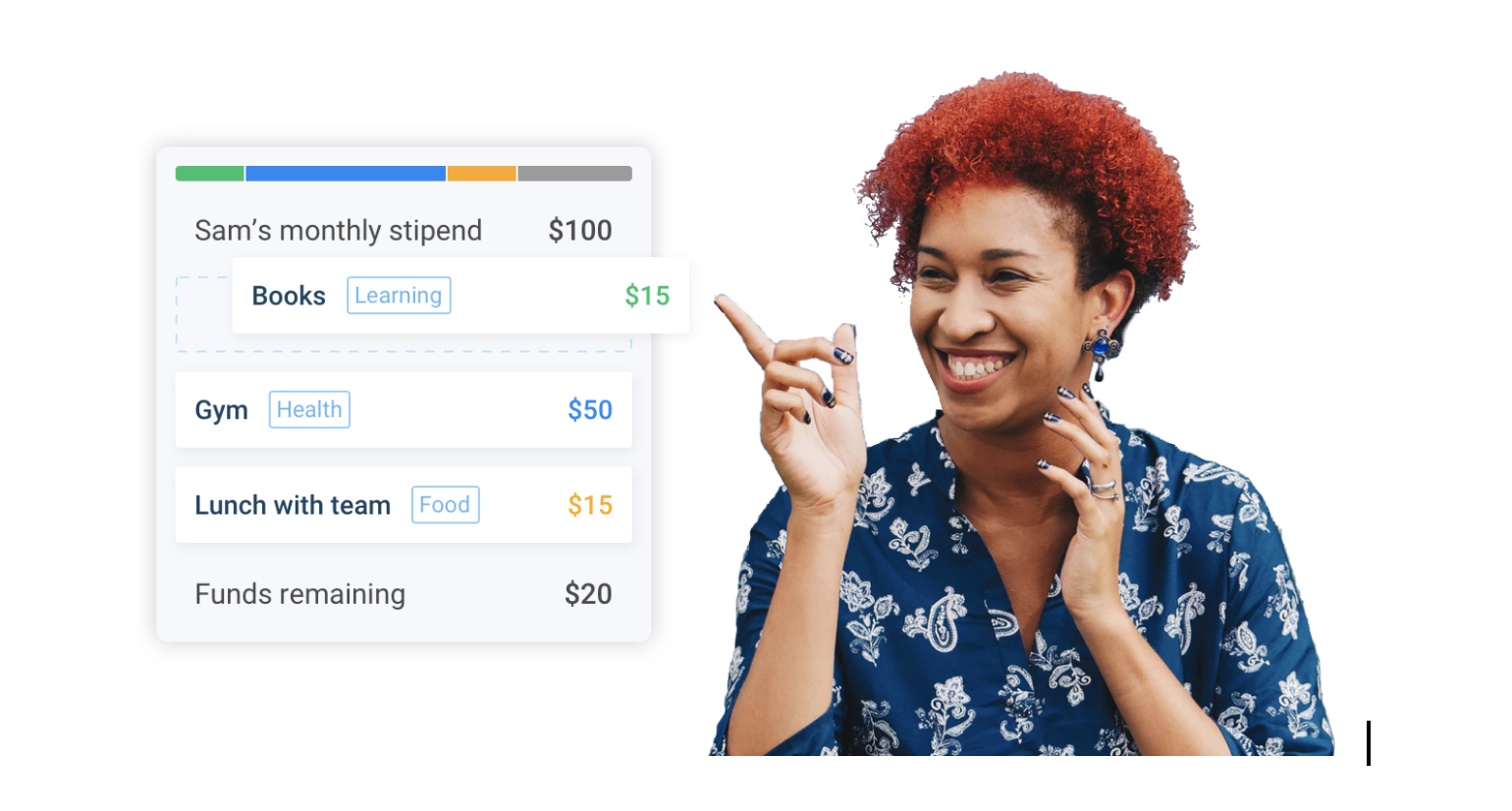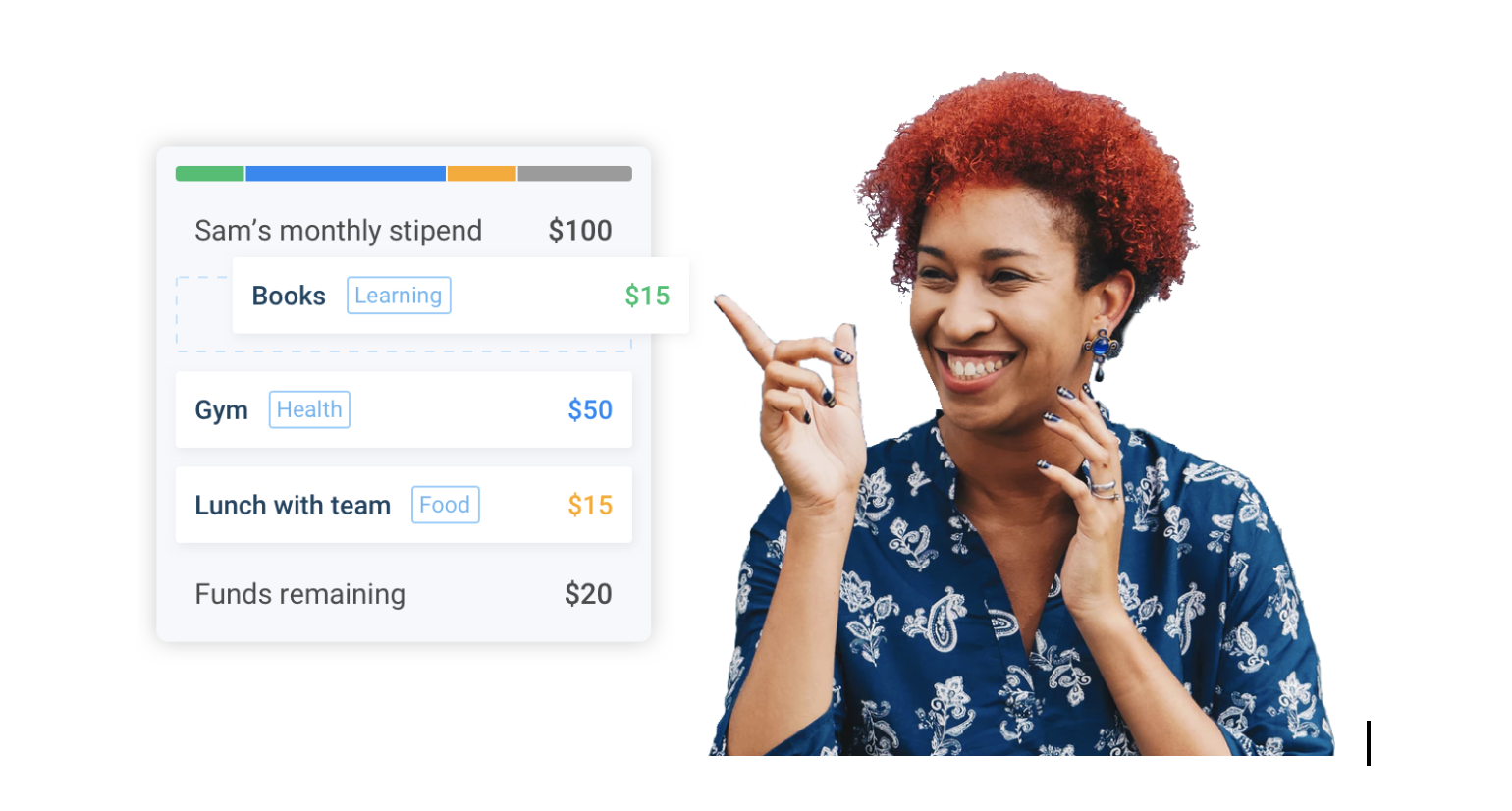 With lifestyle spending accounts, companies can select a few different perk stipends to offer their employees. For example, one of our customers at Compt offers their employees a $1,000 annual continuous learning stipend, as well as a $250 quarterly stipend for them to spend on whatever perks they want.
Get innovative.
It's not always easy to innovate, but there are several frameworks out there to help. While my personal favorite is the 10 Types of Innovation, a simple one highlighted in The Medici Effect pairs successful frameworks with new ideas and tests them to see how they perform. If they perform well, create a process to formalize them internally.
Below, I've combined the successful coaching framework The Wheel of Life with perks to make employee perks 10 times more meaningful for employees and employers.
Jacob Morgan, the author of The Employee Experience Advantage, argued that focusing on the employee experience is essential for an organization's growth: "In a world where money is no longer the primary motivating factor for employees, focusing on the employee experience is the most promising competitive advantage that organizations can create."
Custom employee perks and flexibility: the key to retaining talent
As employee behavior and needs continue to change, how does your organization plan to change its employee experience to keep pace?