An organization's culture is an essential part of its DNA, just like its business or talent strategy. After all, where there are people, there's community. This shared sense of purpose can often predate company perks, a positive cash flow, or even a mission statement.
Put simply, culture is pivotal to business success. So when your company isn't fully aligned on its culture, it can be a death knell for productivity. Thankfully, many businesses have embraced organizational culture change—and benefited greatly from it.
In this blog post, we'll explore:
There's plenty of ground to cover, so let's dive right in.
What is organizational culture?
Organizational culture is the set of values, ideals, and beliefs shared by your employees. Not only is this culture a rolling reflection of your employees' behavior; it's also a reflection of how you'd like them to behave.
In other words, culture is a way of motivating employees to exhibit certain desired behaviors. By tailoring your culture, you can encourage behaviors that benefit your business strategy. You can also discourage behaviors that run counter to these goals.
Incentivizing these behaviors comes in various forms, of course. Commissions, PTO, social gatherings, and team-building activities can all influence your culture. Whatever levers your organization pulls, they should tie back to the overall business goals.
Given how intertwined culture and strategy are, it makes sense that a strong culture starts up top. Senior leaders must align on a cultural framework that reflects the needs of the business. They must also see these ideals adopted throughout the rest of the organization.
The concept may be simple, but the doing isn't always so easy.
Join 10,000 companies solving the most complex people problems with PI.
Hire the right people, inspire their best work, design dream teams, and sustain engagement for the long haul.
Why organizational culture is important
Your organizational culture tells the story of your company's past, present, and future. A strong culture is the symbol of a strong organization—one with confidence in its mission, vision, values, and people.
According to our Employee Engagement Report, when employees believe in their organization's culture, they also tend to be more engaged. And when your people are engaged, they're far more likely to stick with your company over the competition.
Organizational culture doesn't help retain top talent; it can also help with attracting talent. Any HR team will attest that employer branding is critical to a winning recruitment strategy. In the never-ending battle for talent, you won't succeed without a strong image—and culture.
Today's employees want more than competitive salaries and wages. At a time when remote work is growing in popularity, employees want a culture that lets them work where they want, when they want. By building an organizational culture that promotes and encourages that flexibility, you give yourself an invaluable edge against your competitors.
Organizational culture in action
At PI, we have a set of cultural values known as THREADS: teamwork, honesty, reliability, energy, action, drive, and scope. These core values embody everything that makes a model PI employee. Suffice it to say, these values are mission-critical for us.
To encourage adoption of THREADS, we actively reward behaviors associated with these tenets. We have a #teamthreads Slack channel, in which employees shout out peers for actions that reflect these values. We include THREADS when onboarding new hires. And we present a THREADS award at each all-company meeting.
Our culture even extends to how we hire. As part of the interview process, we have a dedicated THREADS interviewer who asks questions specific to our values. If a candidate meets the job qualifications, but isn't a culture fit, they likely won't thrive at PI.
Likewise, if someone doesn't fit the job target, but is a major culture add for the organization, we'll likely find a place within the org for them. And we'll do so in a way that plays to their natural strengths.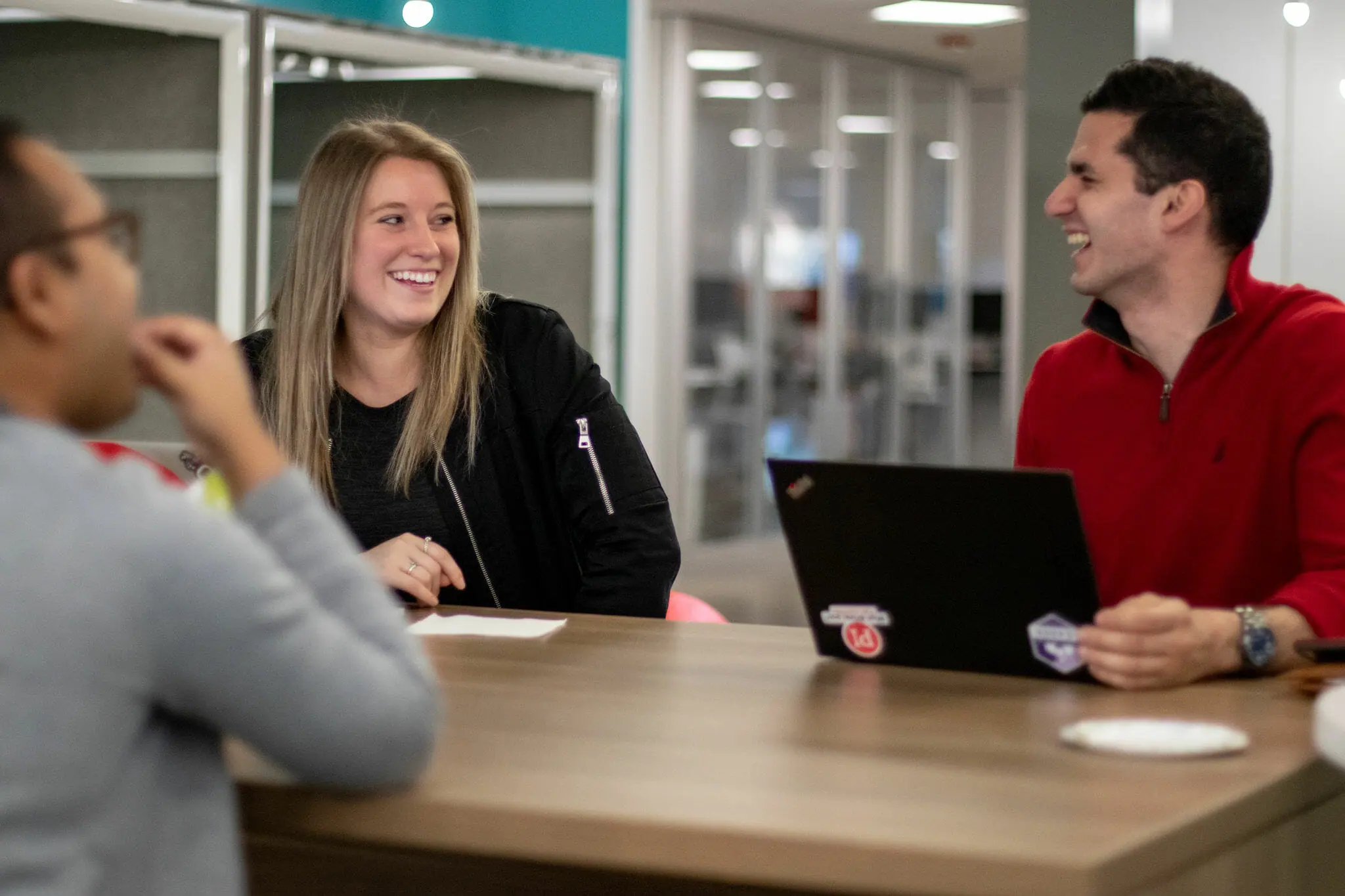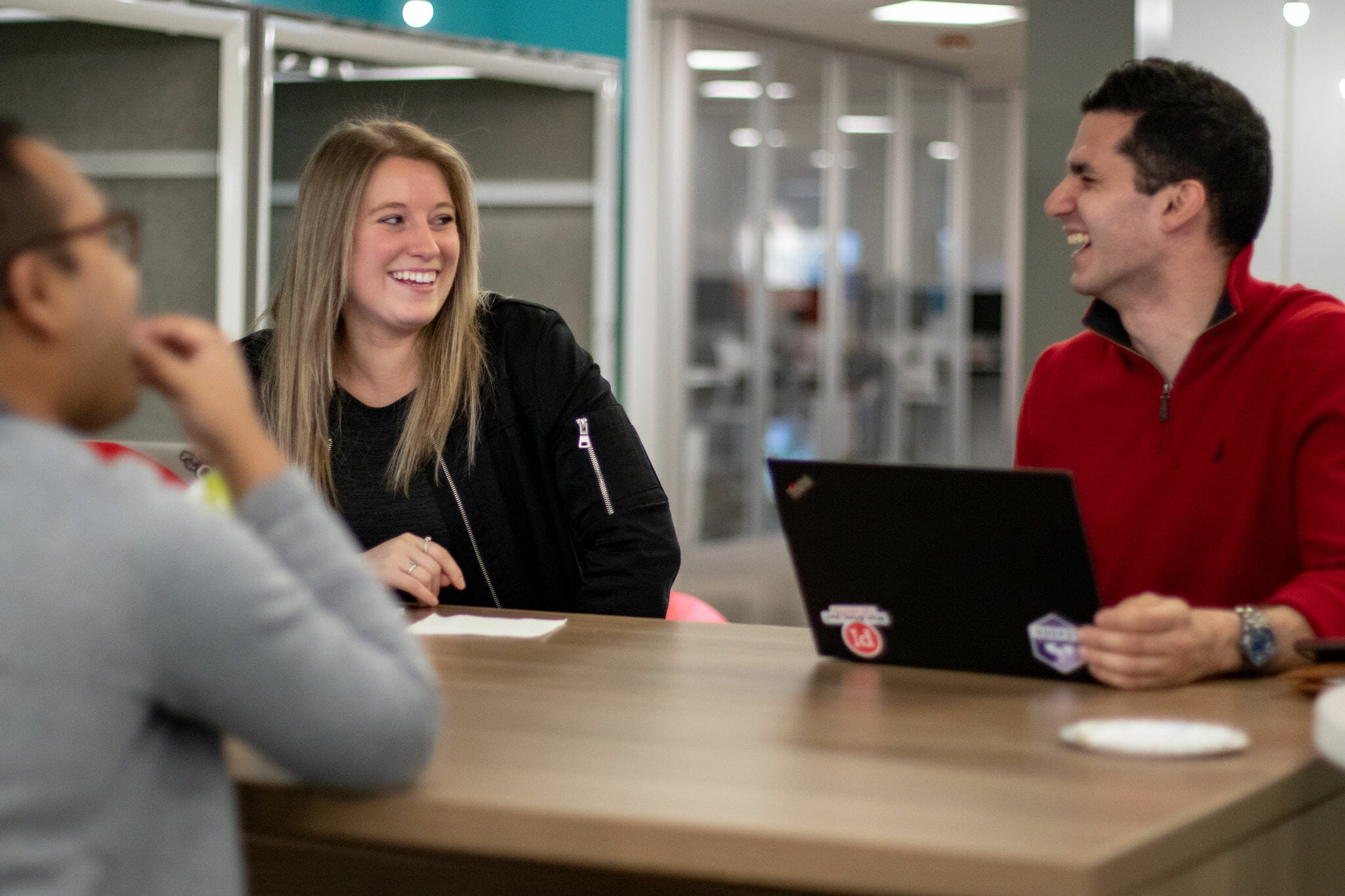 Reasons for organizational culture change
Culture change often occurs when there's a mismatch between your culture and strategy. Think about it: If the people down below are behaving differently than what's envisioned up above, you likely aren't practicing talent optimization.
Even if you've avoided these silos, there are other reasons your culture might need to change. Perhaps you're behind the curve compared to competitors—say, with remote work. You might offer flexible work hours, but if they're not flexible enough, your people may not be satisfied.
Or, you might have a toxic culture. This can occur when your values aren't well-defined, or your managers lack awareness of their employee's needs. The last thing you want is an environment where people dread coming to work.
In any of these cases, your culture can have a negative impact on employee engagement. Even if an employee enjoys their job, manager, and team, a subpar culture can be demotivating. Left unchecked, this can hinder productivity—and the bottom line.
All the better, then, that culture can—and should—evolve over time.
Powerful organizational culture change examples
Changing your organization's culture isn't a matter of flicking a switch. After all, culture is something that's built over months, if not years, of repeated behaviors. If you're not in an executive seat, addressing culture issues can be a difficult subject to broach.
Thankfully, there are plenty of companies you can look to for inspiration. Especially now, as the world adapts to a post-COVID reality, it's important to foster a culture that's built to last.
Here are three organizational culture change examples to help you get started:
Southwest Airlines
Southwest Airlines is a high-profile example of corporate culture done right. The U.S. airliner was founded about 50 years ago. Competitors like American Airlines and Delta have been around for twice as long, but Southwest has nonetheless held its own. And it's done so largely thanks to its world-class culture.
At the heart of Southwest's culture is the idea that employees, not customers, come first. For many companies, this may seem counterintuitive. Surely, this should be the reverse! But as Southwest explains, happy employees will lead to greater customer satisfaction—and greater company earnings.
It's a different way to approach customer service, especially in an industry as people-facing as air travel. But that doesn't make it any less valid. For Southwest, this just meant the company had to double-down on its commitment to its people.
And the airliner did just that. Around 10 years ago, the org's senior team aligned on six core cultural values. These values, which are displayed on the company's culture page, provide guidance for how employees can live and work "the Southwest way."
In establishing these cultural values, Southwest seeks to empower leadership at all levels of the organization. Add in a long list of employee benefits and special events, and it's no wonder why Southwest is considered such a great place to work.
Salesforce
You'd be hard-pressed to find a "best places to work" list that doesn't include Salesforce. The cloud software giant has built a strong employer brand, in large part thanks to its strong culture.
At first glance, Salesforce's culture may seem relatively subdued. After all, companies like Google and Facebook tout vibrant offices and amenities like game rooms and free food. But Salesforce aims to provide a different employee experience: one of family and service.
Visit Salesforce's culture page, and you'll see the word "Ohana," a Hawaiian term for "family." This sense of community drives all aspects of work. Per the company, it's "inclusive of our customers, employees, partners, and communities."
To ensure everyone feels like part of the family, Salesforce stresses four values: trust, customer success, innovation, and equality. That last value is more critical than ever, and Salesforce has committed to eliminating the wage gap between genders, races, and ethnicities.
Salesforce also highlights four behaviors to help achieve these values: integrity, transparency, alignment, accountability. The company encourages open and honest discussion across the org, helping to maintain a culture of safety, inclusion, and innovation.
The company also deserves mention for its unique approach to service. Under its "1-1-1" model, Salesforce donates 1% of its product, equity, and time to various communities. This includes:
Providing seven days of paid volunteer time off a year

Matching up to $5,000 of employees' donations annually
Donating $10,000 on behalf of the top 100 employees to record community service
In fostering a Cultivating culture, Salesforce instills a positive mindset in each of its team members.
>>To learn more about the four types of organizational culture, read our guide.
HubSpot
HubSpot approaches its culture as it would a product. That's to say, the company is constantly looking to refine its culture and better the employee experience.
In its efforts, HubSpot has created a massive, 128-slide presentation known as the Culture Code. Within, the company highlights its values, or HEART: being humble, empathetic, adaptable, remarkable, and transparent. Other topics include decision-making and performance management.
HubSpot also invests heavily in employee development. From free classes and books to TED-inspired "HubTalks," HubSpot provides ample tools to upskill talent. These benefits extend to various leadership development programs and training opportunities.
Despite an emphasis on hard work and self-improvement, HubSpot encourages employees to take time to recharge. In addition to unlimited PTO, the company provides four-week paid sabbaticals after five years of tenure.
While HubSpot has many defining characteristics, this line from the Culture Code stands out in particular: "Whether you like it or not, you're going to have a culture. Why not make it one you love?" If its Glassdoor reviews are any indication, HubSpot has achieved just that.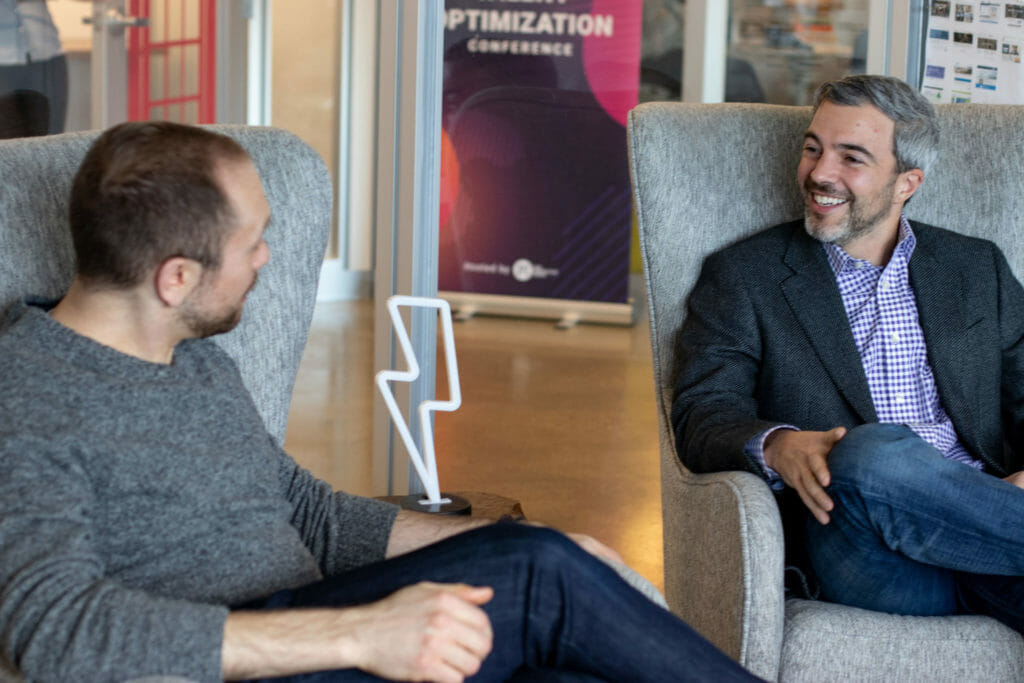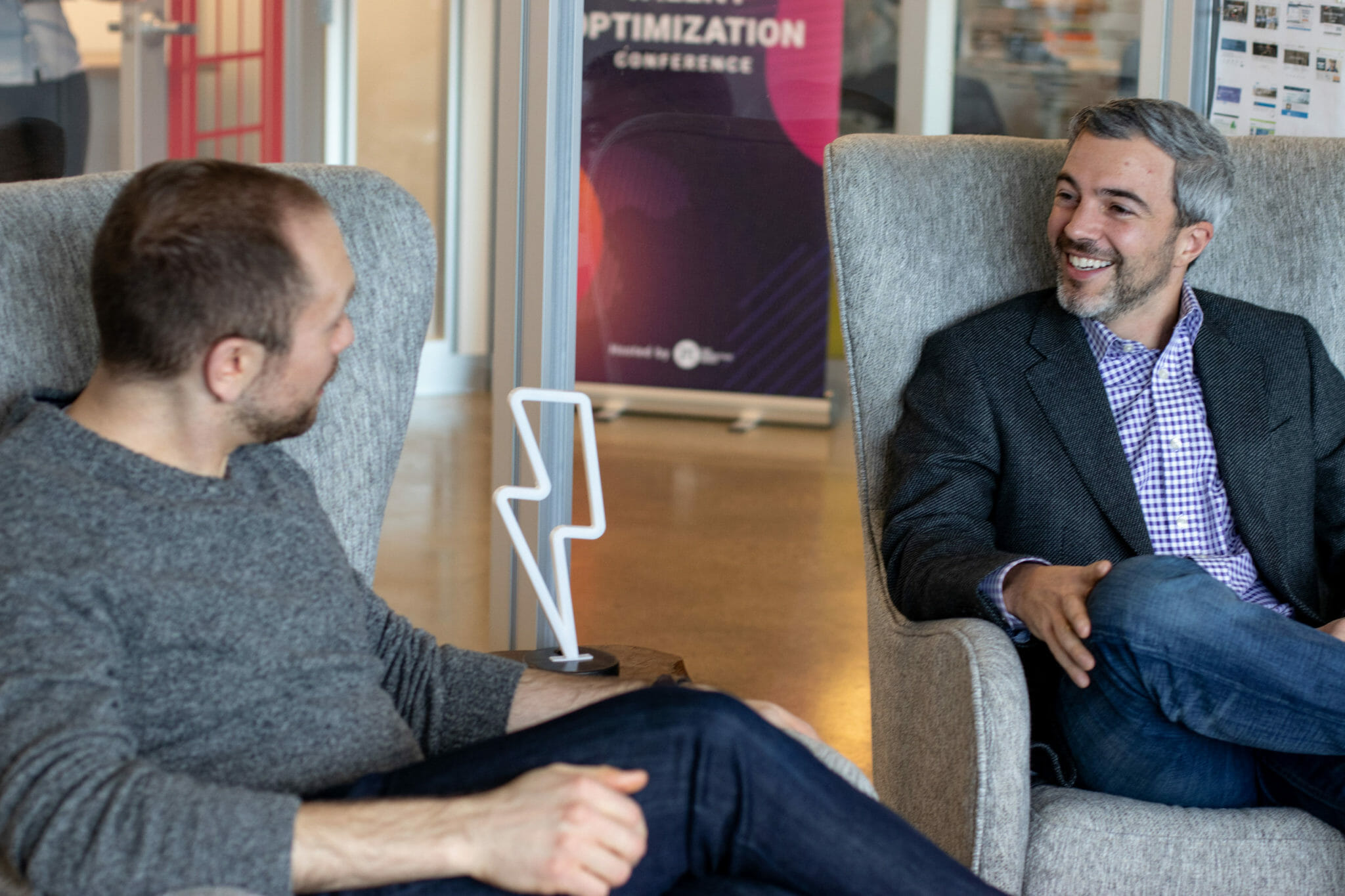 How to adapt your company's culture
Reading these examples, you may be wondering whether your own culture needs to change. And if so, how and when?
Asking these questions is the first step in helping your company grow. Almost all business leaders are aware their organization has some kind of culture. But far fewer can define that culture—and tell whether or not it's working for them.
So let's start there. Think about your current culture. Can you describe it? If so, what are the defining characteristics? Sure, your employees may enjoy water-cooler chat and the occasional happy hour, but think beyond this. What values/behaviors do your people exude?
If you can't answer these questions, make it a priority to do so. Start a dialogue with your employees to help define the company culture. What about it motivates and resonates with them? What doesn't?
Using this feedback as a baseline, have a discussion with members of senior leadership. Compare the existing workplace culture with your desired culture. If you're off the mark, take the necessary steps to create a culture that pushes the organization forward.
Real culture change is possible.
Cultural change is difficult, even under normal circumstances. Throw in COVID-19 and remote work, and it's easy to let culture fall by the wayside.
But these challenges needn't derail your efforts. By learning from the above examples, and embracing the virtual workplace, you'll have a significant competitive advantage. Perhaps most importantly, you'll be investing in what's most critical to success: your people.
How PI can help
Culture is more than than the products you make, or the benefits you provide. Culture starts with people. When your people fully understand and trust one another, a strong culture isn't far behind.
PI Inspire provides a language to build that trust. Use data-powered tools, such as custom 1:1 relationship guides, to encourage healthy communication. Build an understanding of your employees' strengths and caution areas—and coach your teams to greatness.