By Drew Fortin
Have you ever found yourself sitting in a meeting wondering, "Why is she being so aggressive?" or "Why doesn't he speak up?" Wouldn't it be great if you could see your co-workers' PI behavioral patterns any time you needed them?
Well, now you can!
On behalf of the entire team at The Predictive Index, I'm excited to share the news of our latest invention – PI integration with the Oculus Rift Virtual Reality headset! Now, the behavioral insights provided by The Predictive Index can be displayed before your very eyes in a stunning virtual reality.
Dr. Matt Poepsel, PI's Vice President of Product says he "couldn't be more pleased with this latest advancement in human resources technology. No more having to log into our mobile-friendly software or risk paper cuts from printed reports. You can literally be in a meeting and see someone's PI behavioral pattern superimposed right over their face. I mean, talk about convenience."
While the rest of the HR Tech world is talking about big data, and talent assessment providers are still trying to get their science just right, PI has propelled itself forward by focusing on tools primarily used in gaming and entertainment to get a leg-up on other human capital management providers.
When talking with Todd Kokoszka, PI's Vice President of Technology, he specifically mentioned "disruption" and that he's "thrilled that someone other than Elon Musk is in a position for a technical partnership with The Predictive Index." For a nominal investment of $600 per headset (plus shipping), businesses can now stock every office and conference room to make sure the power of the PI is available in every reality available in today's (and tomorrow's) workplace.
At PI, we talk all the time about adding objectivity to everyday workplace situations through the use of assessment data. Integrating PI with the Oculus Rift VR headset has propelled us beyond data, beyond reality, and into a virtual world. How dramatic an impact this integration will have on workplace interactions is yet to be determined. What we do know is that this is one small augmented step for PI and one giant leap for our clients.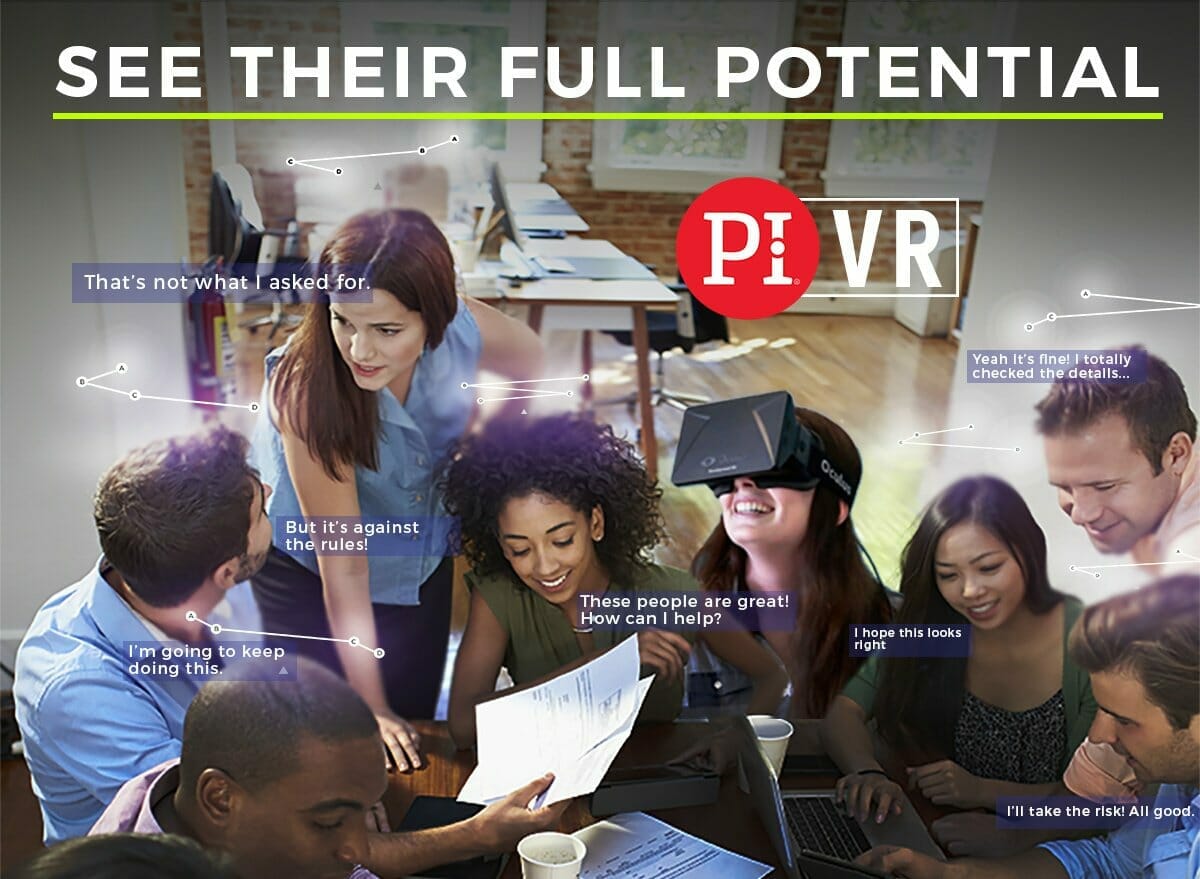 Happy April Fools' Day!