The holiday season is a time of many moods. Whether you're shopping for gifts, spending time with loved ones, or simply reflecting on the past year, you're bound to experience a gamut of emotions between now and year-end.
One of the biggest themes of the season is gratitude. Here at PI, we've often asked ourselves: "What does it mean, exactly, to be thankful at work?"
Fast forward to 2022, and the landscape around gratitude continues to shift. For many people, particularly minority groups, it can be challenging to find gratitude in a world where kindness and compassion feel elusive.
As workplaces push for environments that are inclusive, safe, and fair, showing gratitude no longer feels sufficient within today's conversation. More than ever, it's important to pair that gratitude with continued growth—and commitment to action.
To inspire that action, here are five noteworthy quotes about gratitude and growth. You'll likely recognize these names!
1. "Gratitude is the closest thing to beauty manifested in an emotion." –Mindy Kaling
Actor, comedian, and author Mindy Kaling kicks off our list of gratitude quotes. Her words set the tone for why, exactly, gratitude is such a powerful feeling.
When people show gratitude in the workplace—toward their peers, their manager, a mentor, etc.—it's a sign they're comfortable expressing themselves. That vulnerability can be difficult to achieve, especially at work among colleagues, and should be celebrated whenever it occurs.
Psychological safety is a top ask among today's workers, and it's clear the thought of "leaving emotions at the door" is a tired leadership philosophy. The more your culture encourages positivity, vulnerability, and empathy, the better.
2. "What separates privilege from entitlement is gratitude." –Brené Brown
Brené Brown is a household name in leadership circles, and for good reason.
As a professor, author, and speaker, she's challenged people around the world to be leaders within their organizations and communities. In fact, she wrote an entire book, Dare to Lead, encouraging readers to be brave, have tough conversations, and effect positive change.
This quote bridges the gap between the concepts of gratitude and growth. Without gratitude—the awareness to recognize good fortune—people become entitled. They expect everything, and fail to recognize how fortunate they are to have anything. Growth ceases to be.
The word "privilege" in particular carries added meaning in a post-COVID world. At a time when inequity is only growing, leaders owe it to themselves—and those around them—to recognize the privileges they enjoy, and be advocates and allies for those who have less.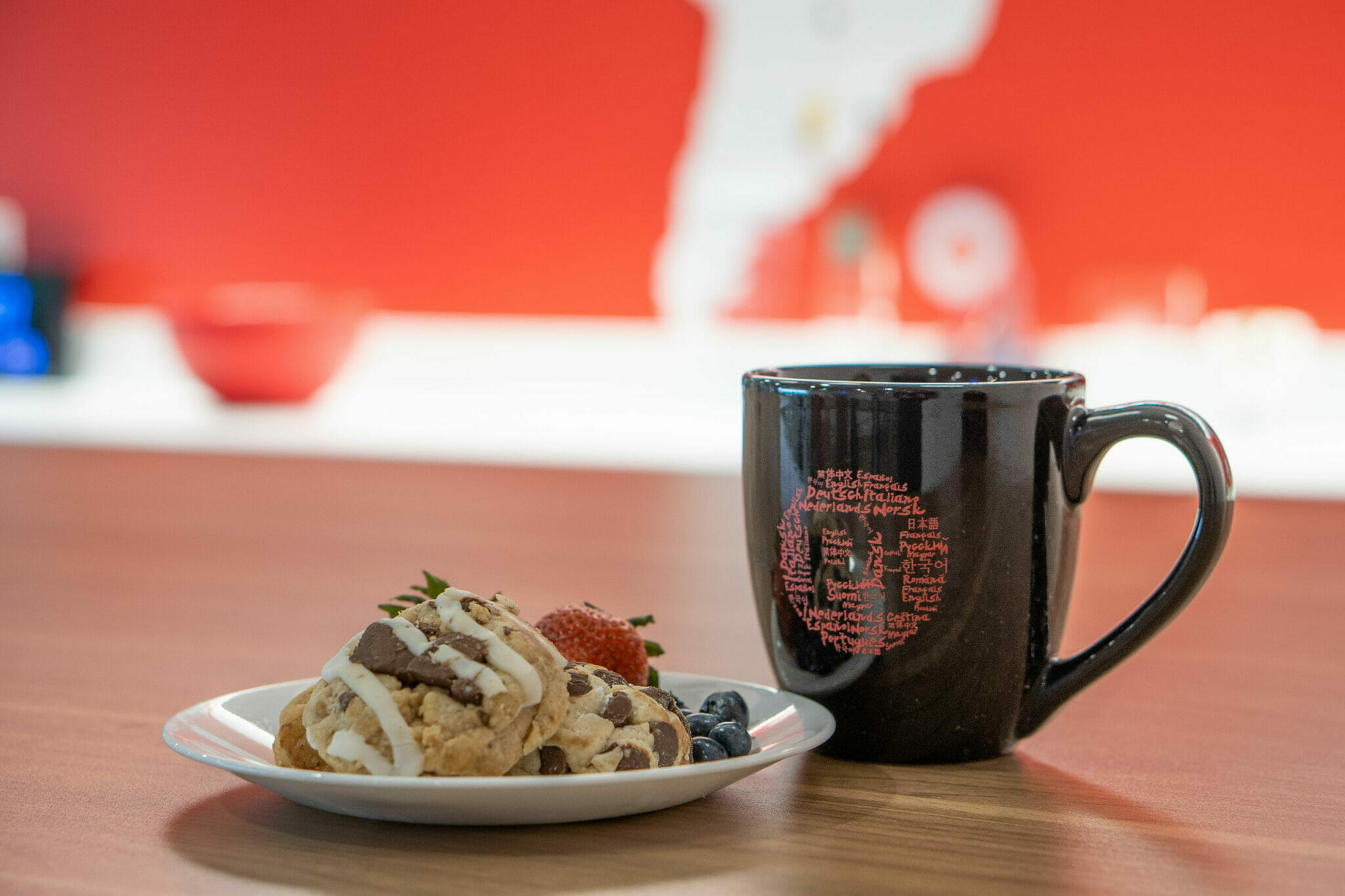 3. "Now is no time to think of what you do not have. Think of what you can do with what there is." –Ernest Hemingway
Ernest Hemingway is about as heavy a hitter as you can find in the world of literature. His words carry gravitas few can rival, and this gratitude quote is no exception.
Taken from his Pultizer Prize-winning novella The Old Man and the Sea, the quote depicts the thoughts of a fisherman struggling to reel in a particularly tough marlin. Over several days and nights, the main character battles with the big fish. Despite nearly giving up and accepting defeat, he rallies, recognizing the invaluable experience he's gained over a lifetime at sea.
The idea of doing more with less may seem silly during a season where people prepare lavish meals and buy expensive gifts. And yet, just as Hemingway describes, there's value in making do with what you have. Whether your organization is rebounding from market changes, resignations, or layoffs, resilience comes in all shapes and is a powerful catalyst for change.
4. "Let gratitude be the pillow upon which you kneel to say your nightly prayer. And let faith be the bridge you build to overcome evil and welcome good." –Maya Angelou
Author, poet, and activist Maya Angelou is an exemplar of strength and grace. Her story is one of adversity and perseverance despite all odds, and her writing has inspired countless readers to be the change they seek in the world.
This quote, taken from a collection of Angelou's most famous poems, is equal parts eloquent and stirring. It suggests that gratitude is a universal power—one anyone can use to fight against hatred, elevate acts of kindness, and create a better, fairer world.
Taking the high road isn't always easy, especially in a world where division runs deep and hate crimes are increasing. But if Angelou, who overcame prejudice and abuse over her lifetime, can show grit and overcome strife, it gives hope that so can we all.
5. "You cannot do a kindness too soon because you never know how soon it will be too late." –Ralph Waldo Emerson
Famed transcendentalist Ralph Waldo Emerson is perhaps best known for his essay "Self-Reliance," his desire for seclusion, and the years he spent writing from a cabin in Massachusetts. Here at PI (we're based outside of Boston), Emerson's words carry added meaning.
This quote stresses the fleeting nature of life, and the importance of showing love and compassion whenever possible. It calls to mind the common saying, "Kindness is free," which is something that holds true even in the most somber of times.
The holidays always tend to be a source of warmth and kindness, yet it's important to recognize that kindness has no beginning and end date. Regardless of background or lived experiences, we all can afford the gift of empathy. That type of wallet or purse has deep pockets.
So, when in doubt about whether to deliver kindness or gratitude—at work or at home—err on the side of generosity. Others will follow suit.
Join 10,000 companies solving the most complex people problems with PI.
Hire the right people, inspire their best work, design dream teams, and sustain engagement for the long haul.
Let these gratitude quotes fuel your growth.
Gratitude is only one half of the equation. By being thankful for what we have, we're able to recognize the strengths that make us unique—and call attention to the inequities that serve to divide us.
Use these quotes to fuel your growth this holiday season. Pick up a book or poem from the authors highlighted above. Show courage and compassion at the dinner table. Deliver an act of kindness for someone in your circle or community. Encourage those around you to do the same.
On behalf of The Predictive Index, we wish you a happy holiday season. We're grateful that you read this post and are part of our family!