A good leader guides their employees, serves as a sounding board, and ensures everyone has the resources necessary to do their job. A great leader takes it a step further by fostering trust on the team and paying attention to team dynamics. 
Leadership is more than just giving instructions and feedback. It's also creating an environment where teammates feel safe to have conflict and disagree—with the end goal of committing to a decision and moving forward in sync. A team's ability to work well together hinges on trust.
Great leaders also communicate a common vision for how the team will work together. And they motivate everyone to stay the course even when external forces or internal change challenge the strength of the team.
Most importantly, great leaders get the most out of their people.
So how do you develop the leadership skills needed to take your company to the next level? Start by learning from some of the best leaders of all time.
5 inspirational quotes about leadership and teamwork
These quotes about leadership and teamwork can provide inspiration as you begin your journey toward becoming a better leader and encouraging more effective teamwork.
1. "A leader takes people where they want to go. A great leader takes people where they don't necessarily want to go, but ought to be." ­­– Rosalynn Carter
This quote from former First Lady Carter demonstrates the importance of leading your team to greatness by investing in their growth and development. For example, if you have an introverted individual contributor on your team who's interested in climbing the corporate ladder, you might encourage that person to present at an all-company meeting—even if the thought of it makes them uncomfortable.
Leaders are tasked with building and cultivating high-performing teams. You can set the bar high to inspire personal growth, or you can let people stay in their comfort zone. Ask yourself:
What kind of leader do I want to be?
What kind of leader does my company need me to be to get the most out of my people?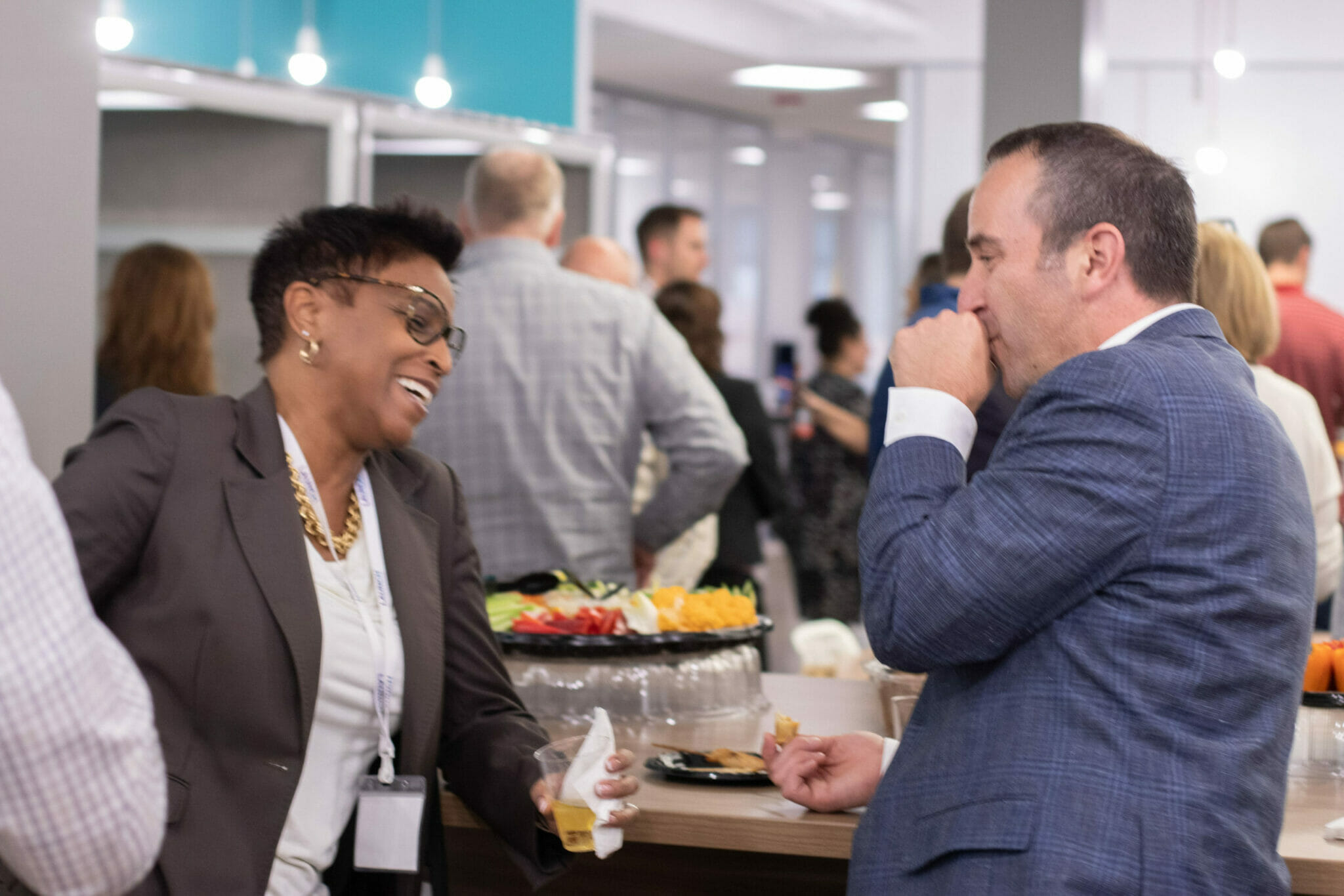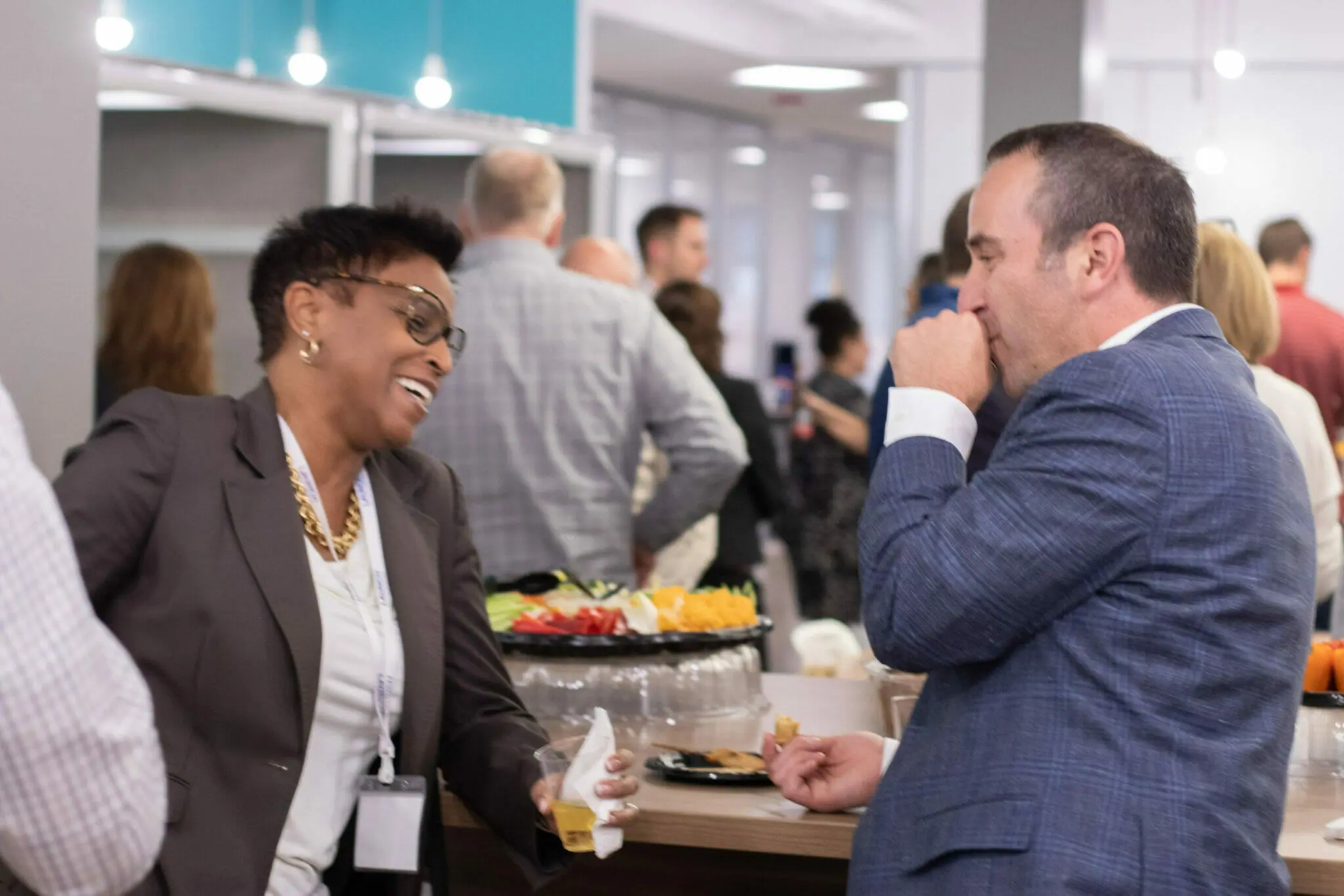 2. "Great leaders are almost always great simplifiers, who can cut through argument, debate and doubt to offer a solution everybody can understand." – General Colin Powell
As General Powell pointed out, a good leader can moderate any debate that arises and ensure communication is productive and comfortable for everyone participating.
In "The 5 Dysfunctions of a Team," Patrick Lencioni described common traits that get in the way of building healthy teams. Those dysfunctions are:
absence of trust

fear of conflict

lack of commitment

avoidance of accountability

inattention to results
Leaders are responsible for recognizing those common dysfunctions and correcting them where they can—and this starts by building trust throughout the entire team. Try introducing the trust triangle at your next team meeting and circling back to it often. At PI, some teams start every team meeting by drawing the trust triangle on the whiteboard and discussing it.
As The 2019 People Management Report found, strong leaders create psychological safety in the workplace so employees feel comfortable speaking up. If your workers fear they might be ridiculed or shut down for sharing an unpopular opinion, they'll remain quiet and morale will drop.
Lencioni's first dysfunction, the absence of trust, supports this need for psychological safety. When team members fear being vulnerable, they don't open up to each other, blocking the collaboration they need to thrive.
3. "The way to achieve your own success is to be willing to help somebody else get it first." – Iyanla Vanzant
As Vanzant suggests, the more you invest in your people, the bigger the reward you'll reap.
The 2019 Employee Engagement Report found that two of the biggest drivers of engagement were "I trust the senior leadership of my organization" and "my organization provides me with the opportunity for learning and development."
To drive engagement, place value on instruction and mentorship—and offer your time freely to anyone who communicates an interest in learning. This time investment will pay off for your business as a whole.
4. "If you want to build a ship, don't drum up the men to gather wood, divide the work, and give orders. Instead, teach them to yearn for the vast and endless sea." – Antoine de Saint-Exupéry
Employees need to be motivated beyond the paycheck they're receiving. Think of each team as a mini-organization, with its own unique culture and dynamics. Different teams will have varying approaches to meeting the company's goals, based on the individual preferences and motivations of those on the team.
Within those mini-organizations, leaders have a responsibility for managing the team culture. This includes keeping them connected to the overall company mission so that they can, as de Saint-Exupéry put it, yearn for the sea rather than mindlessly building a boat.
5. "The best executive is the one who has sense enough to pick good men to do what he wants done, and self-restraint enough to keep from meddling with them while they do it." – Theodore Roosevelt
In the 2019 People Management Report, 30 percent of the employees surveyed said their managers lack team-building skills.
Effective team building starts by hiring good people that are not only a fit for the role and the culture but also a fit for the team they're joining. Using the PI Hire solution, you can understand current team dynamics, and see how well a candidate will "fit" on that team. With that insight, you can hire people who strengthen that dynamic, and then step back and let them do a great job.
Again, it all comes back to trust. Your employees must believe that you trust them to do a good job—and having enough self-restraint to butt out and let them drive is key.
Teamwork is the ability to work together to execute the business strategy.
Skilled leaders aren't built overnight. By following the example of established leaders like those quoted above, you can learn to harness the strengths of each member on your team—and inspire them to greatness.
Great leaders know companies can reach their goals only through inspiring individual members of the team. After all, leadership isn't about answering questions and telling people what to do. It's about helping employees draw connections between their work and the company strategy, building them up, and motivating them to keep trucking on, even when times get hard.
Hungry for more inspiration and learning? Check out the best team management books guaranteed to have an impact on the way you manage your team and lead.