It's perhaps the worst-kept secret in all of business: "Your organization's most valuable asset is people." Not only are employees the driving force behind business outcomes, brand reputation, and customer experience, but their labor can account for up to 70% of the total costs of a business, according to a Paycor survey.
As anyone in human resources knows, talent acquisition is a time-intensive task that involves many different moving pieces. But identifying, hiring, and retaining high-performing individuals can provide an unparalleled competitive advantage that makes the effort and expense well worth the while.
In this piece, we'll cover how to develop a talent management strategy to help streamline your hiring process, increase employee engagement, improve retention rates, and enhance the employee experience.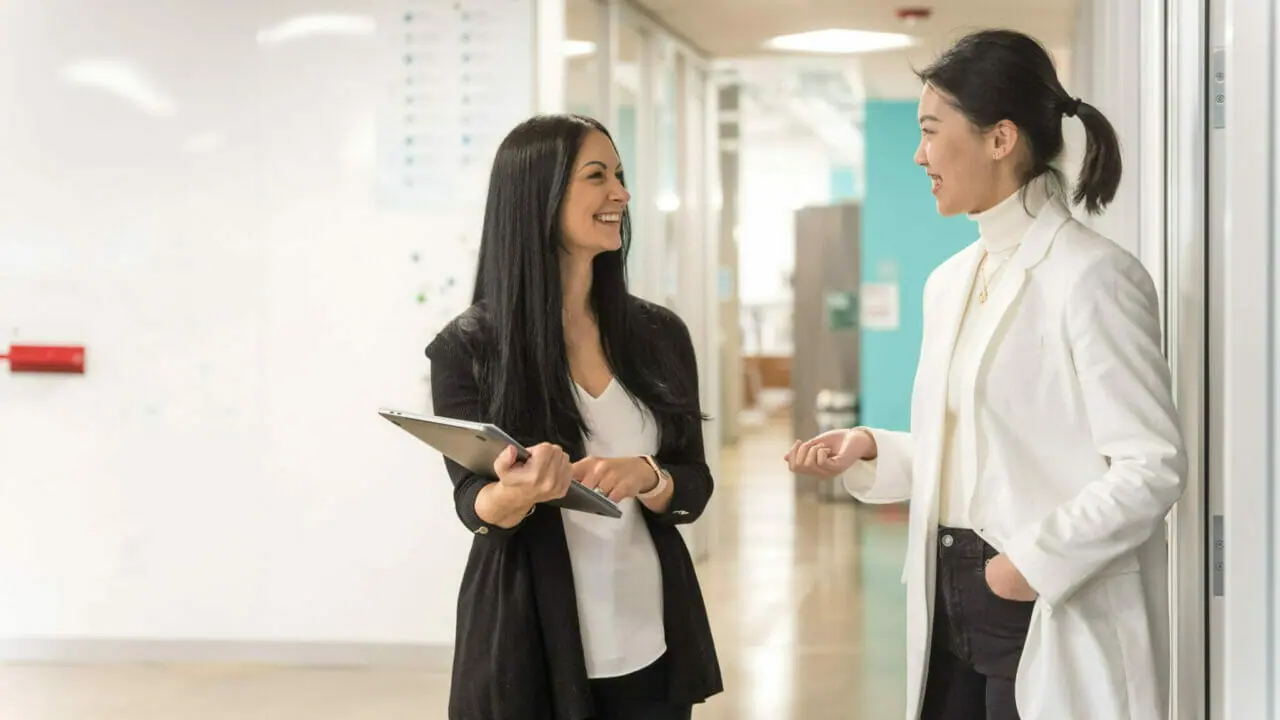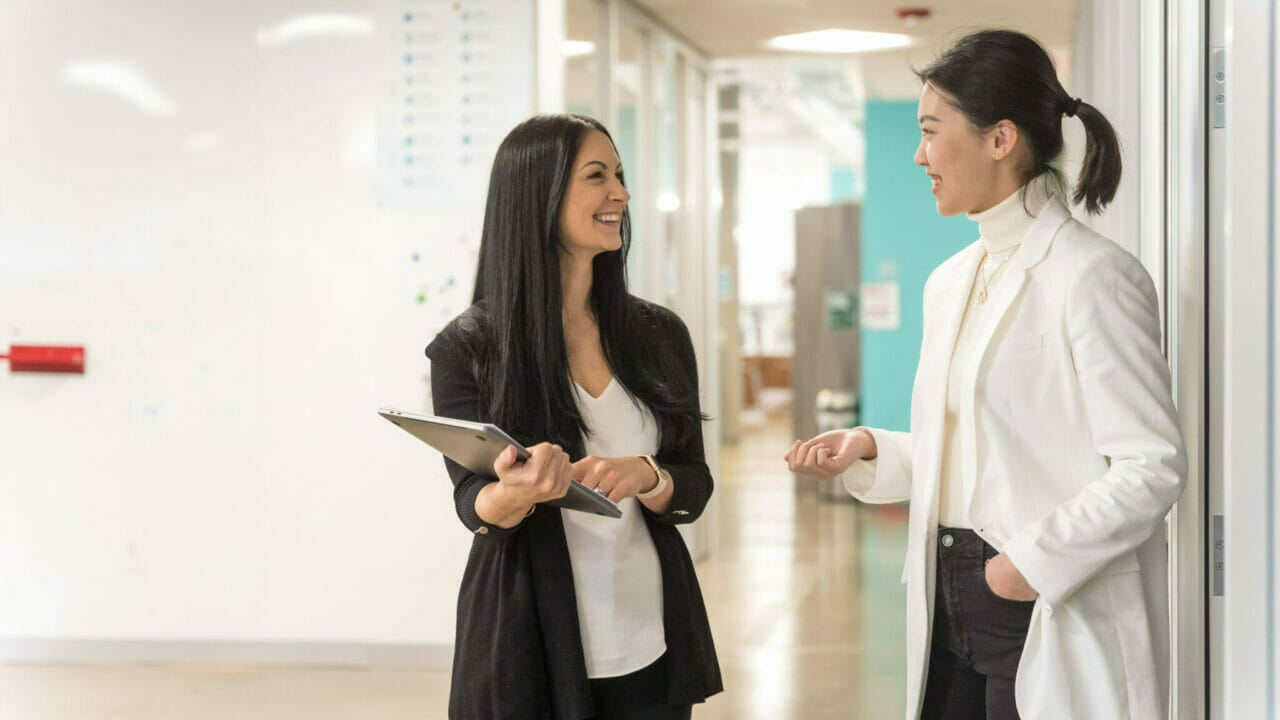 What is talent management and what does it mean?
Talent management is a business strategy that involves recruiting, hiring, developing, and retaining the best talent to fill open positions for productive, long-term employment.
When implemented strategically, talent management involves more than simply hiring and onboarding new employees. Instead, it focuses on identifying new hires with the competencies and skill sets to follow career paths that align with the organization's future needs while also satisfying their own professional goals.
A strong talent strategy has the potential to improve employee retention and increase productivity while creating an internal talent pipeline via succession planning.
Learn more about how to optimize your organization's talent management practices:
Why is talent management important?
Talent management has a wide variety of benefits throughout the talent lifecycle, including a stronger company culture, a more positive employer brand reputation, and a reduction in the costs and disruptions associated with employee turnover.
By aligning employees with projects, roles, and teams that are compatible with their interests and natural abilities, you can encourage greater discretionary effort. And when employees go the extra mile in their role, it tends to unlock creativity, innovation, and a stronger cross-functional understanding of the organization and its objectives.
Invest in talent management initiatives that prioritize learning and development—whether through continuing education, training programs, or mentoring. In doing so, you can improve employee performance while instilling confidence in your people and their work.
Additional talent management resources: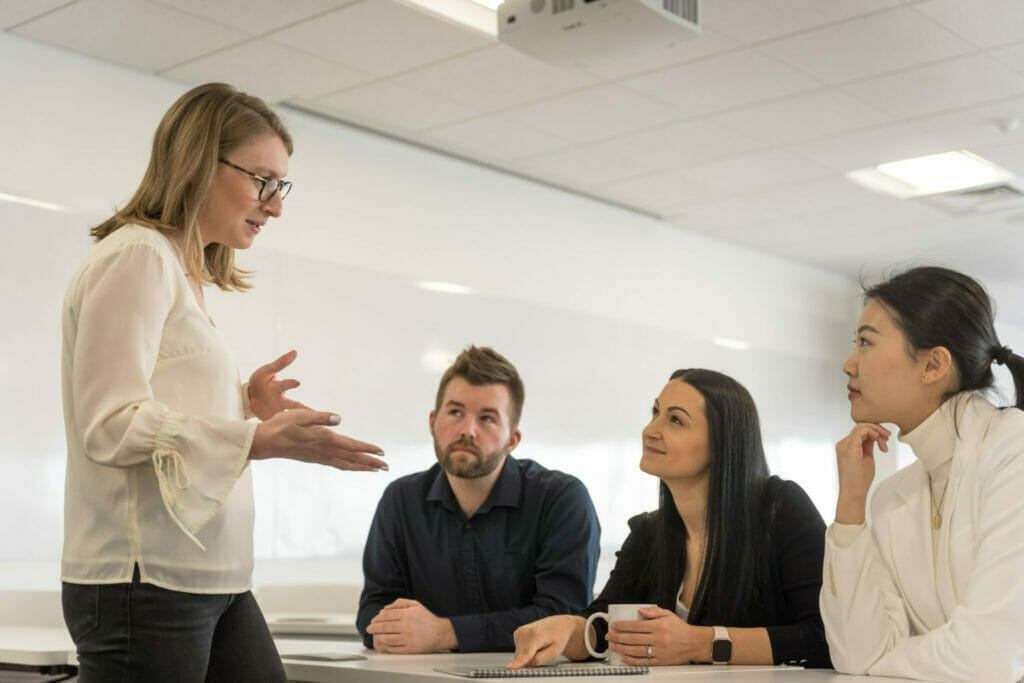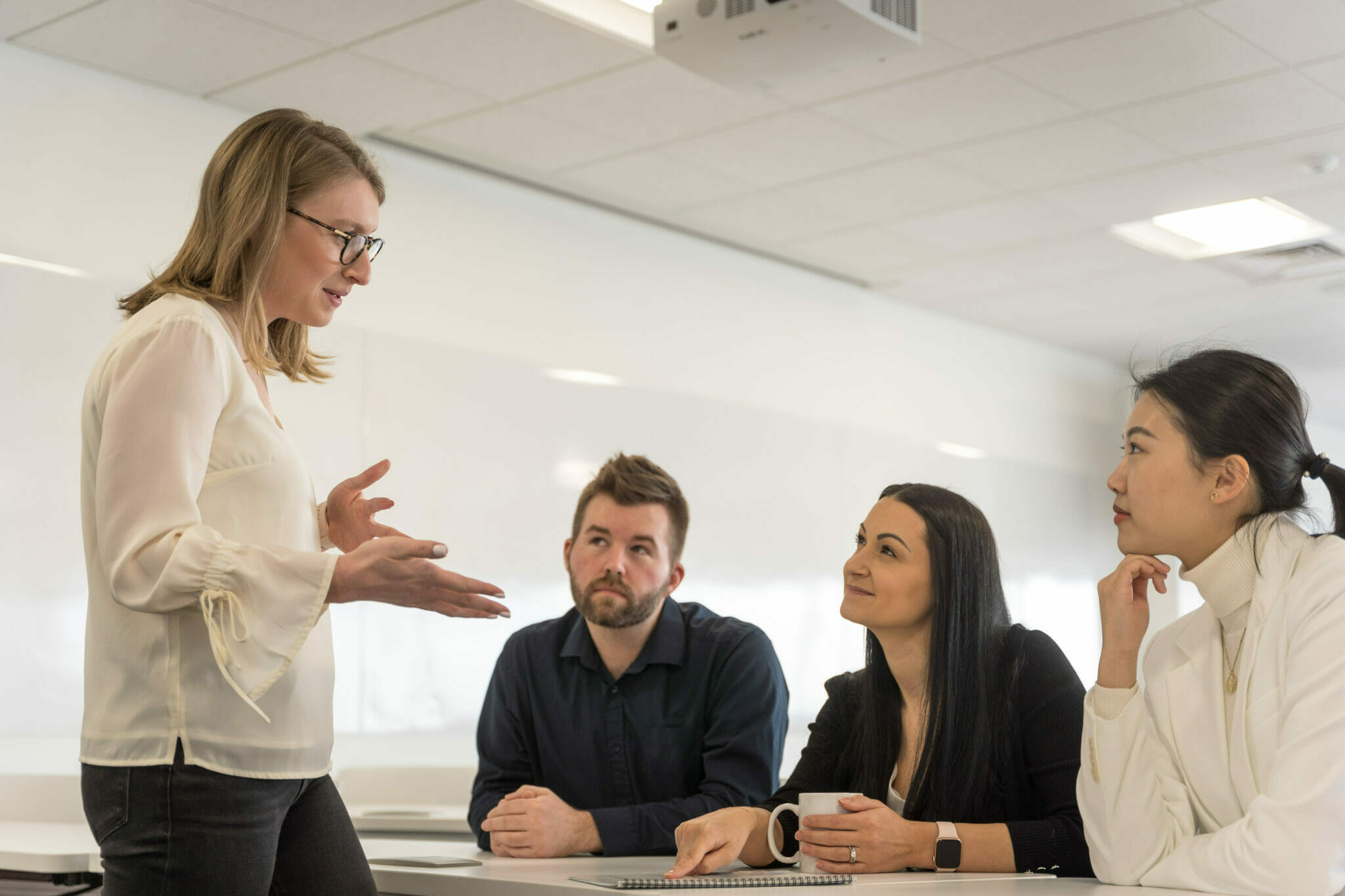 Key components of talent management
A successful talent management strategy requires a multi-faceted approach that includes (but is not limited to) the following components:
Business strategy planning
Clearly define the objectives of the business and identify which core values and skills are necessary to achieve those goals.
Talent acquisition
Optimize the recruiting, hiring, and onboarding process to attract and recognize top talent, and help new employees integrate into their new role comfortably and with confidence.
Performance management
Evaluate employees, collect data on strengths and competencies, and align individuals with projects, teams, and roles that help maximize their professional potential.
Career development
Provide opportunities for employees to develop or expand existing proficiencies, aptitudes, or skills. Upskilling can help create top performers and prepare talent for future roles within the organization.
Succession planning
Create a career path for employees that offers opportunities for growth within the organization, and make transitions to new roles as seamless as possible.
Read more about the key components of talent management:
Talent management examples
The basis of successful talent management involves recognizing and supporting the personal and professional growth of your employees.
Employees that feel appreciated and empowered to succeed are more likely to feel a sense of ownership in business outcomes and are less likely to pursue outside opportunities. Also, acknowledging the talent and potential of your team is a nice thing to do, making it a win-win for everyone involved.
So, what does good talent management look like? Here are a few best practices:
Nurture a growth mindset by allowing employees the freedom to pursue new professional interests.
Use data to assign employees to projects or teams that match their skill sets or competencies.
Recognize existing skills and values that contribute to a positive set of business outcomes.
Establish a company culture that prioritizes trust, personal growth, and a healthy work environment.
Learn more about talent optimization strategies: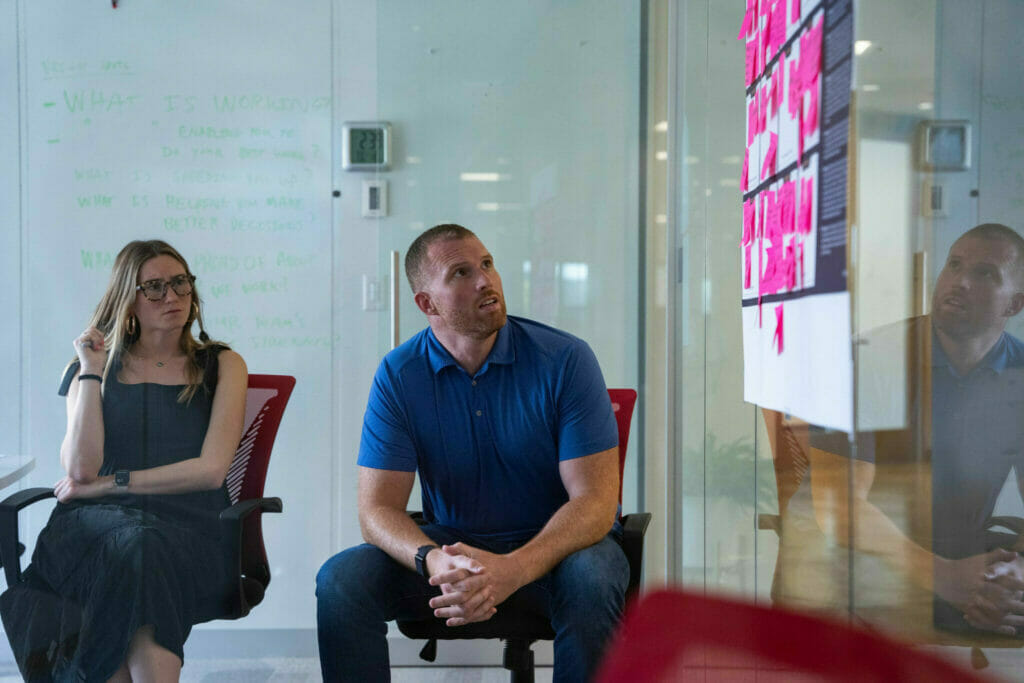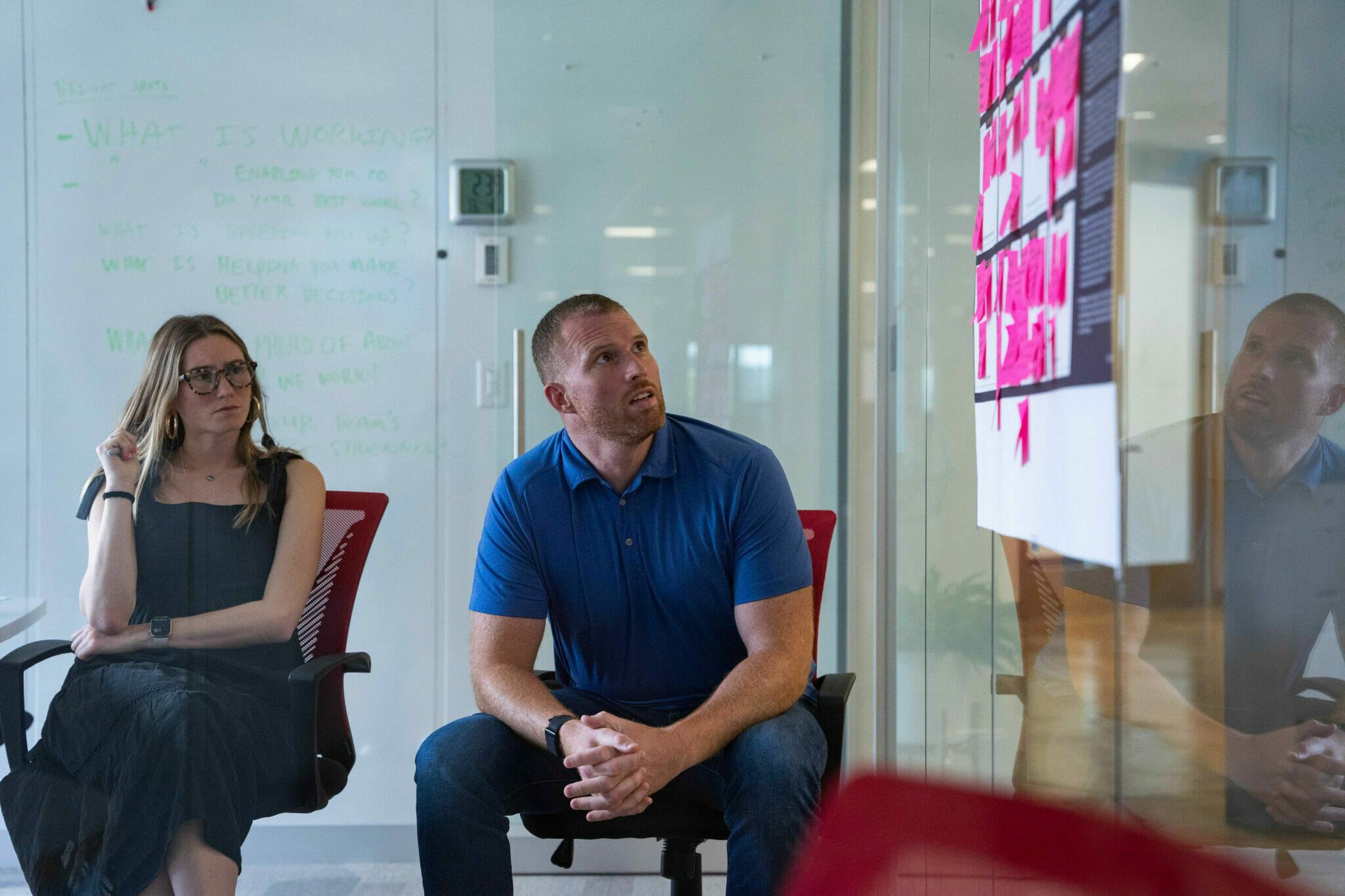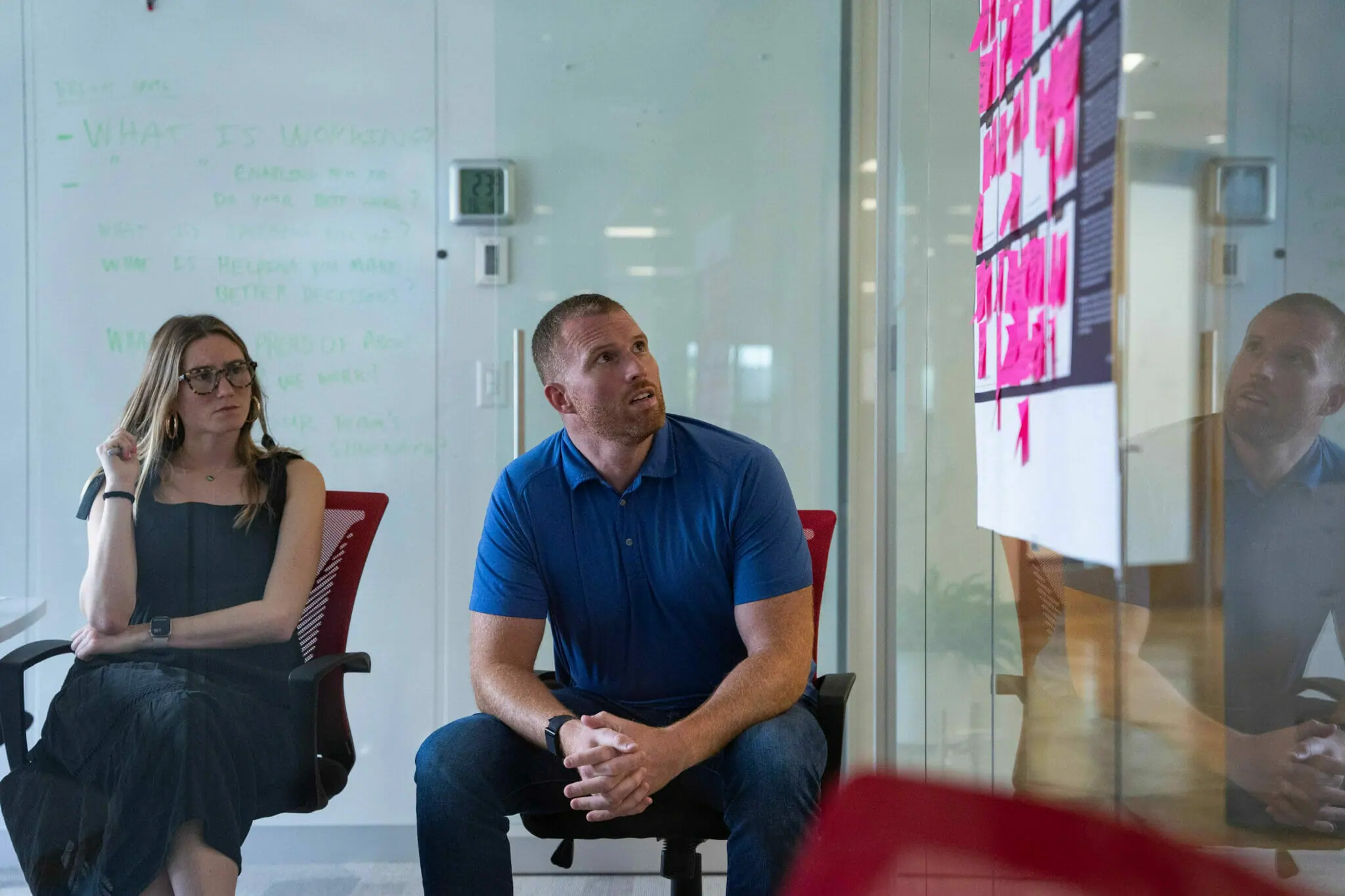 Creating a talent management strategy
Creating a talent management strategy consists of the following steps:
Plan.
Strategic workforce planning is imperative. Evaluate how many people you need to hire, what roles or departments they are needed in, what skills or behaviors would be best suited for those roles, and when the positions need to be filled.
Identify.
Decide which data will be collected and used to quantify the success or weaknesses of your plan. Employee turnover rates, employee engagement surveys, exit and employee interviews, and KPIs for individual and department performance are all helpful metrics for evaluation.
Diagnose.
Use existing data to pinpoint talent obstacles in your current strategy. Assess where problem areas exist, which employees and departments are underperforming, and if there is any misalignment between employees and their current roles or teams.
Strategize.
Create a plan to mitigate or eliminate obstacles. Interview key stakeholders such as HR professionals and managers for suggestions.
Optimize.
Identify which software or tools may help support human capital management initiatives. Talent management systems or talent optimization software may present a streamlined solution for implementing an effective and enduring talent strategy.
For additional information about developing a talent management strategy, read:
Talent management best practices
The specifics of talent management strategies vary based on the organization and its objectives, but effectively integrating the following best practices as part of your plan can increase your likelihood of success:
Attract and hire the right people.
From crafting detailed job descriptions to asking the right interview questions, finding and recognizing ideal candidates is the strongest starting point when it comes to talent management. Don't focus solely on work history—tasks can be taught, but character, intellectual curiosity, and creativity may be better indicators of potential than past experience.
Prioritize strong leadership.
Having engaged managers who are interested in their employees, value communication, and understand how individual strengths can be leveraged to achieve business outcomes is a crucial component of talent management. Quality leadership is a tremendous asset when it comes to developing and retaining top talent.
Evaluate people and performance.
Regular performance appraisals are important, but it's important to get to know your employees beyond their productivity. Behavioral assessments can help you understand an individual's strengths, communication skills, collaboration style, and compatibilities that may make it easier to identify untapped talent. Likewise, regular engagement surveys can help reveal performance obstacles, misalignments, or process bottlenecks while also demonstrating that you're interested in and willing to act on employee feedback.
Build cross-functional teams.
Reallocate talent to new roles and projects strategically as priorities change. Creating cross-functional teams designed to inspire innovation and support collaboration can give employees a broader perspective of your organization and its objectives while also providing new learning opportunities.
Make work worth it.
The best retention strategy is to create a positive work environment where talent feels appreciated and supported. Ensuring that empathy, integrity, and healthy work/life balance are core components of your company culture can pay off for years to come.
Learn more about successful talent management techniques:
How PI can help develop your talent management strategy
As a talent optimization platform, The Predictive Index offers a suite of tools that empower your organization with the information to help engage employees, strengthen leadership, and create alignment between talent and business objectives.
Hire the right person for the right role. Use millions of data points within our hiring software, and hone in on your ideal candidate.
Inspire people with your leadership. Improve communication with direct reports, and use our coaching guide to bring out their best work.
Design cohesive and collaborative teams. Identify strengths and weaknesses as a team, and bridge areas of misalignment between your team's abilities and its goals.
Diagnose disengagement in your workplace. Use science-backed pulse surveys to solicit honest, anonymous feedback, and get prescriptive recommendations to boost engagement.
Learn more about talent management and creating top performing teams that win: