Recently, we reviewed the 21st HR Metrics and Analytics Summit report: How to Hire and Retain the Right Talent in 2019. It shed light on HR's journey with regards to using metrics, data, and people analytics in the workplace.
Some highlights of the report were:
HR's priorities focus on optimizing talent through better hiring, engagement, and retention.
HR leaders are becoming more proactive with data and seeing the impacts: better retention, engagement, and understanding of workplace challenges.
Even though they've seen success, HR's biggest obstacle is getting investment.
It really is a head scratcher. Why is the need to invest in talent optimization and people analytics still not obvious to the financial decision-makers?
When you optimize your talent you enjoy better hires, higher engagement, and improved retention—and your company wins financially. The evidence is undebatable, but companies continue to waste money on things they don't need instead.
If you're a leader looking to implement talent optimization and analytics but need help making your case, this is for you.
Use analytics to understand people and their impact on the business.
Below is just a small sample of the benefits of using metrics, data, and analytics in the workplace. Most of these are focused on the impact of high employee engagement because it's something companies can really take control of and own.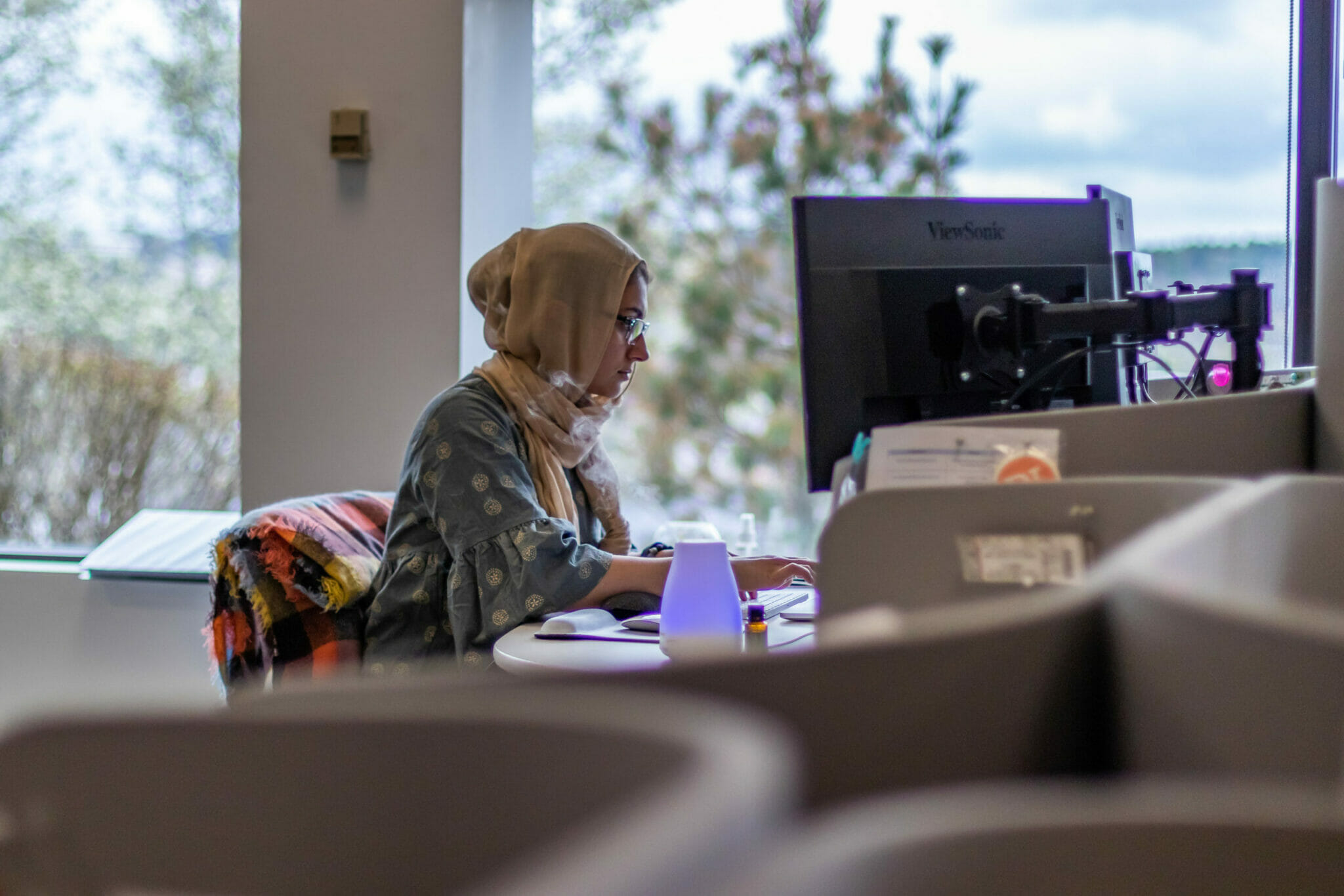 Best Buy
For Best Buy, a minuscule increase in engagement pays off in spades. A leader in predictive analytics, Best Buy analyzed its wealth of people data and discovered that a 0.1 percent rise in employee engagement resulted in an increase of more than $100,000 in annual income.
AMC Theatres
AMC Theatres is a company with a strong culture of collecting people data and using it to inform decision-making and action. It isn't a secret that the profits in the movie theatre industry come from concessions and not the movies themselves. But just how much of a difference does employee performance have on AMC Theatres' bottom line? Quite a bit, it turns out.
Analysis of people data showed that theaters with top-performing managers outperformed others to the tune of an additional $300,000 in annual sales. By using people analytics to ensure candidate job fit, the company saw a 1.2 percent increase in profit per customer, a 6.3 percent rise in engagement, and 43 percent reduction in turnover.
Glint
A study by Glint showed that over the course of a year, the regrettable attrition rate (the attrition rate of the people you don't want to lose) is 12x higher among disengaged employees. What's the potential impact on your wallet?
It can cost upwards of 150 percent of a mid-level employee's annual salary to replace him or her. Imagine having to pay 150 percent of your best employees' salaries 12 times over! Those numbers add up quickly. But when you use talent optimization to overcome the four forces that disrupt employee engagement, your top-performing employees stick around longer.
McLean & Company
McLean & Company used people metrics to understand how much impact disengaged employees had on an organization. They found that disengaged employees cost their company approximately $3,400 for every $10,000 in annual salary. Collecting and analyzing the right people data shows how your people impact the business, even if the news isn't cheery and bright.
Cornerstone
Another intriguing way of using data to understand people and their impact on the business comes from a Cornerstone study. In it, Cornerstone used metrics (involuntary termination, policy violation, etc.) to identify people it considered "toxic." What were the findings? Hiring a toxic employee will cost an employer $13,000 on average. Those numbers don't include any longer-term productivity loss due to negative effects those toxic people could have on their colleagues, which can be expensive.
Cornerstone was also able to identify common behavioral characteristics of toxic employees. This type of data is useful in hiring so a company can avoid bringing a toxic individual on board.
Join 10,000 companies solving the most complex people problems with PI.
Hire the right people, inspire their best work, design dream teams, and sustain engagement for the long haul.
More on the relationship between engagement and your bottom line
And if those individual numbers don't get someone's attention, there's even more evidence of how engagement at company-level impacts the things that the board and shareholders care about.
Towers Perrin

(now Towers Watson Willis) research showed that more highly-engaged companies grow their earnings-per-share (EPS) at a faster rate (28 percent) while lower engaged companies experienced an average EPS decline of 11.2 percent.

Aon Hewitt

found that more engaged companies had a total shareholder return 19 percent above average vs. low engaged businesses where shareholder return was a whopping 44 percent below average.

Kenexa

(now IBM) studied 39 organizations and found that organizations with highly-engaged employees achieved seven times greater 5-year total shareholder return (TSR) than organizations with lower engagement.
So, there you have it. Whether it's improving store performance, reducing regrettable attrition, or making the shareholders proud, there's ample evidence that data, metrics, and analytics demands investment.
Use this data for your own pitch for better tools and training. Make the financial decision makers pay attention. Ask them to let you prove it to them. When you optimize your talent, the end result is more money, more value, and more return. Who can say no to that?