Chris Butsch is a professional speaker who helps companies supercharge engagement, grow leaders, and keep their best people. He is a leading voice on the ROI of workplace happiness.
On paper, team building activities increase morale, improve teamwork, and make your employees love you—an all-around win. Perhaps that's why many employers invest over a quarter of their training budgets in external or outsourced activities.
Yet the phrase "team building activity" can elicit more silent groans and eye-rolls than a showing of Fifty Shades of Grey. A whopping 31% of employees report disliking them entirely.
Why has the innocent, well-intentioned team building activity (TBA) become a source of widespread disdain, serving best as the butt of jokes on "The Office"?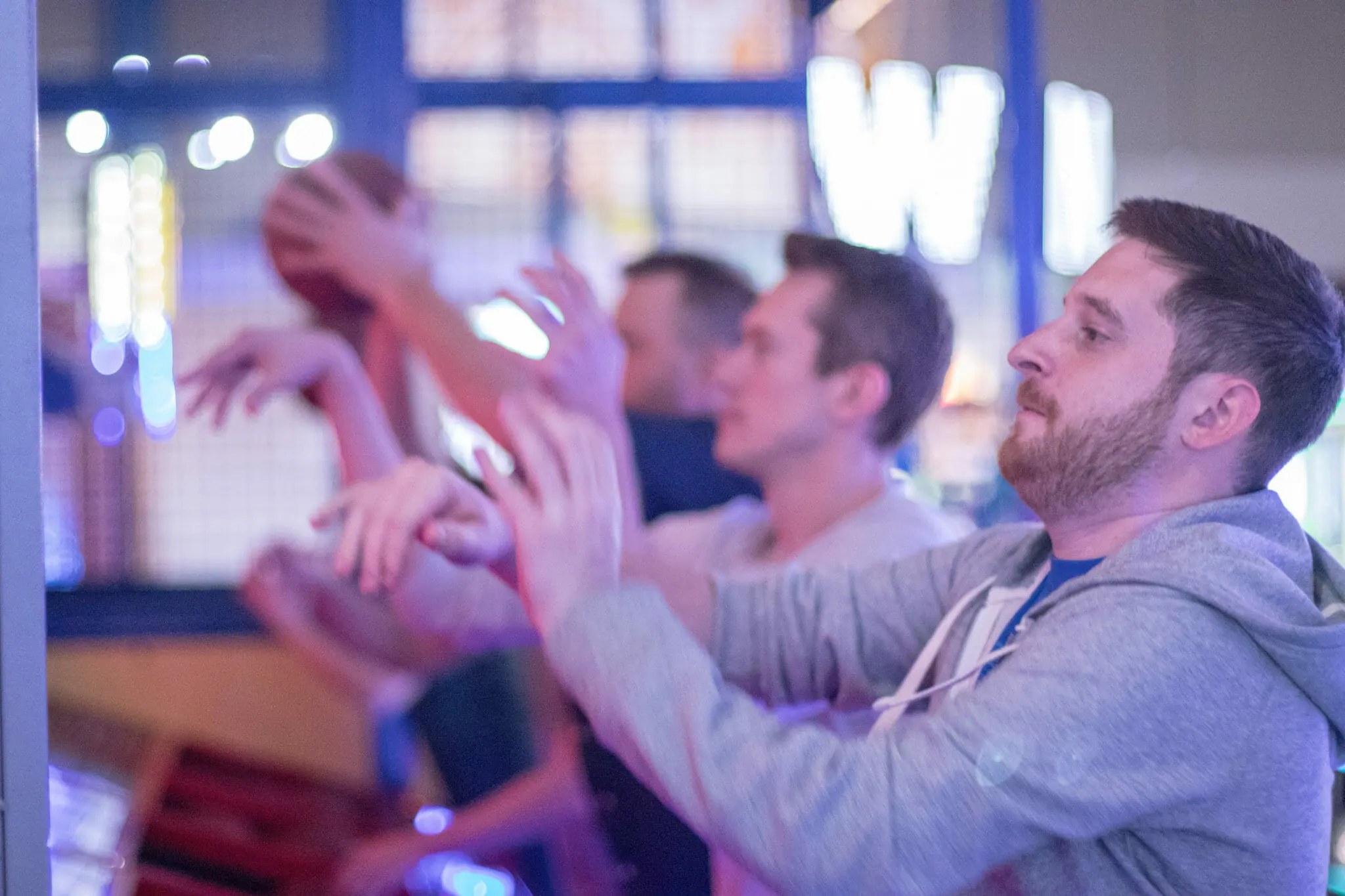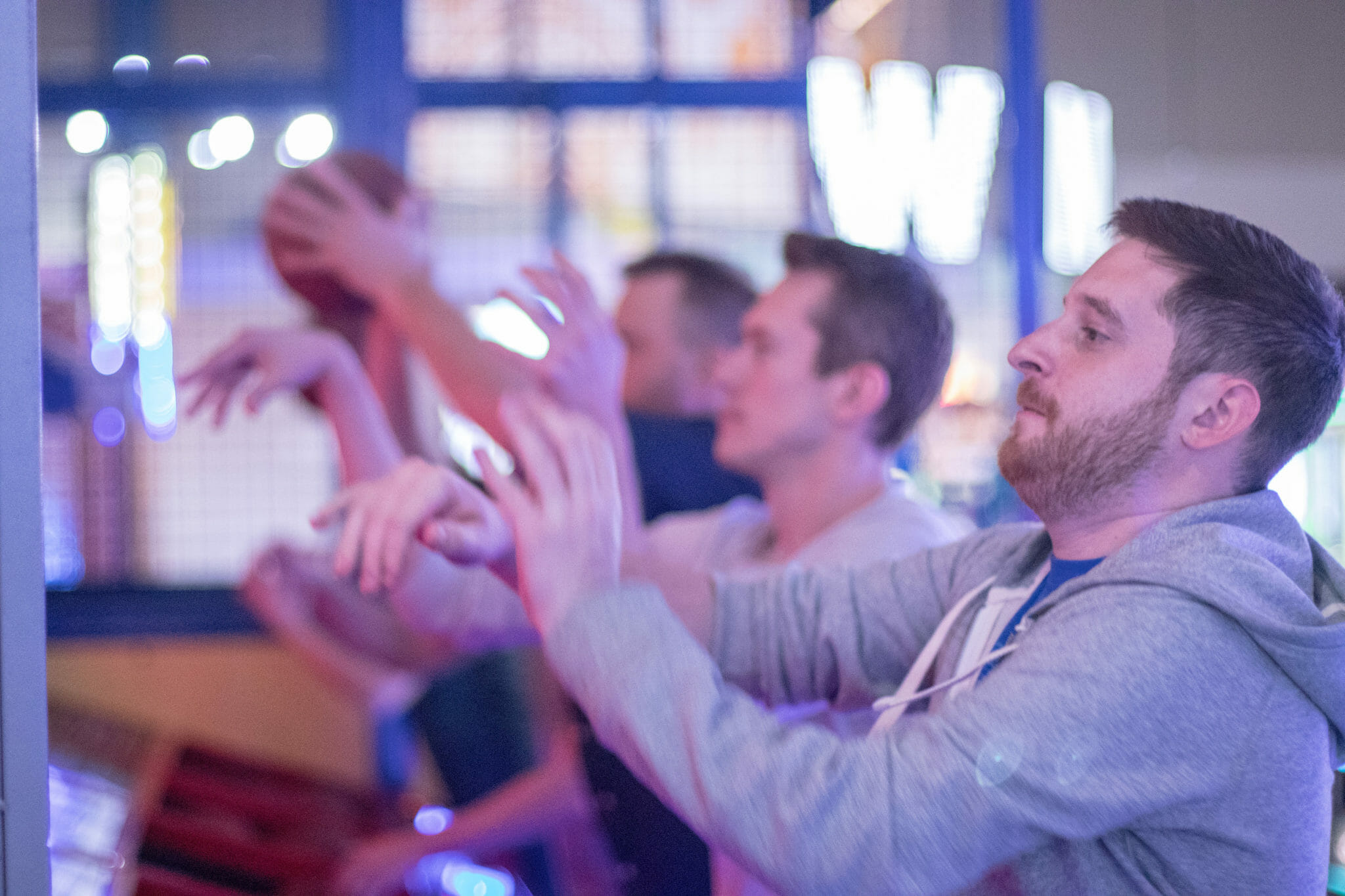 Why do most team building activities fail?
The most common reason TBAs fail is because they're poorly run. Here are three common reasons why:
1. The wrong activity was chosen.
Last year, a large accounting firm organized a "Healthy Competition Day"— complete with go-karting, laser tag, and ropes courses. Naturally, the under-40 crowd had a blast.
The company veterans, however, met the concept with frustration. Many even took a sick day to avoid it, saying, "No, I did not participate in 'millennial fun-time.'" "Our leaders seem to have forgotten that some of us are old and pear-shaped," reported one employee.
To be effective, TBAs should be inclusive of all team members, regardless of their age, background, or fitness level.
2. The activity circumvents a larger issue.
Aiming to stimulate collaboration and creativity, a large engineering firm organized a "Teamwork and Innovation Day," replete with interactive workshops, TED-style talks, and piles of LEGOs. The event should have been a hit, and yet employees reacted with the enthusiasm of a Red Army draftee.
The root cause of this lack of enthusiasm was the company had conducted a round of layoffs just weeks prior. The TBA was intended to reignite morale. One employee's vexation summarized the collective reaction: "Why would I innovate for a company that I don't trust?"
Team building activities can increase teamwork and collaboration, but they're not effective for addressing serious culture issues, like a lack of trust or transparency. Such issues require a deeper dive and stronger communication from leadership.
3. The term "team building activity" was used.
A large pharmaceutical sales company recently conducted a day-long outdoor retreat for its 500 new hires. Gourmet food, the great outdoors, making new friends on company time … what's not to like?
Still, as soon as the company began listing the specific team building activities, the new hires' excitement collapsed. "Now it feels like work. Are our bosses going to be watching?" asked one employee. "Having a 'directive' kind of spoils the fun," lamented another. "If they'd just called it 'New Hire Weekend' or something, I definitely would have been more relaxed and open."
There's no rule stating that team building activities have to be labeled as such; in fact, simply announcing that your team is going out for ice cream or giant Jenga is more likely to be met with anticipation rather than seeming like an obligation.
Join 10,000 companies solving the most complex people problems with PI.
Hire the right people, inspire their best work, design dream teams, and sustain engagement for the long haul.
What team building activity works best?
There are many examples of TBAs that don't work. Which begs the question: what does?
The ideal team building activity stimulates teamwork, engages employees, and, ideally, is easy and cheap to implement. With these objectives in mind, one activity stands far above the rest: volunteering.
By organizing quarterly philanthropy events, Scott Moorehead, president of Verizon retail giant TCC, managed not only to increase collaboration, but slash millennial turnover to 21% below industry average. One employee reports, "I've never been able to proudly say [who] I work for until TCC and the Culture of Good."
Similarly, in the early 2000s, CRM giant Salesforce implemented a "1-1-1 Philanthropic Model", whereby the company pledges to donate 1% of its resources to philanthropic efforts. Since the program's founding, Salesforce employees have performed 3.5 million hours of community service. Says one employee, "It's not rocket science. Volunteering is fun, rewarding, and bonds you with your team and your boss. Almost everyone participates; why wouldn't you?"
Organize a group volunteering event.
You're ready to galvanize your team into doing good for the community, bonding together in the process. What concrete next steps can you take to get this done efficiently?
Set "group volunteering" as a 10-minute agenda item on your next team meeting.
Identify a handful of local non-profits who are accepting volunteers.
Propose options at the next team meeting, and find an ideal regular time and date. (Hint: Friday afternoons are a good choice, since you'll replace low productivity hours with high-energy, team building hours).
Aside from transportation and perhaps lunch, volunteering is a low-cost, high-ROI team building activity that not only wins hearts and minds, but avoids the pitfalls of most TBAs. Make philanthropy a regular part of your company culture, and you'll never have to utter the dreaded phrase "team building activity" again.