Women make up half the global population, yet are a minority compared to men in the workplace. This gender gap applies not just to employment, but also to compensation, career opportunities, and leadership roles. The disproportion is even more severe for non-binary people and women of color.
Awareness is important, but even more so is action. Companies, teams, and peers must continually choose to challenge workplace bias, advocate for inclusion, and ultimately effect lasting change at work.
Women's leadership conferences play a critical role in driving this change. By creating spaces that elevate, amplify, and empower women and non-binary voices, these events inspire attendees by the thousands, offering hope for a future of true gender equity.
Each year offers plenty of great conferences to consider. Let this blog be a helpful guide in your search.
Here's what we'll cover:
The value of women's leadership conferences
What to look for in a women's leadership conference
Best leadership conferences for women in 2022
Let's get to it.
The value of women's leadership conferences
To understand the value of women's leadership conferences, it's important to know what these conferences are and are not.
Women's leadership conferences are an opportunity to inspire and empower women. They provide a forum to discuss and address the systemic issues facing women today, while upskilling and encouraging female leaders at all levels of work.
These conferences also serve to educate people of all identities and backgrounds. Inclusion is at the forefront of many of these conferences, and diversity of participants is key to achieving stronger allyship and advocacy for women and non-binary people.
So while these events may focus on women's issues, they are not strictly "women's conferences." From executives to individual contributors, we all have a responsibility to acknowledge inequities in our organizations. Creating a workplace that fosters inclusion and psychological safety is a shared initiative.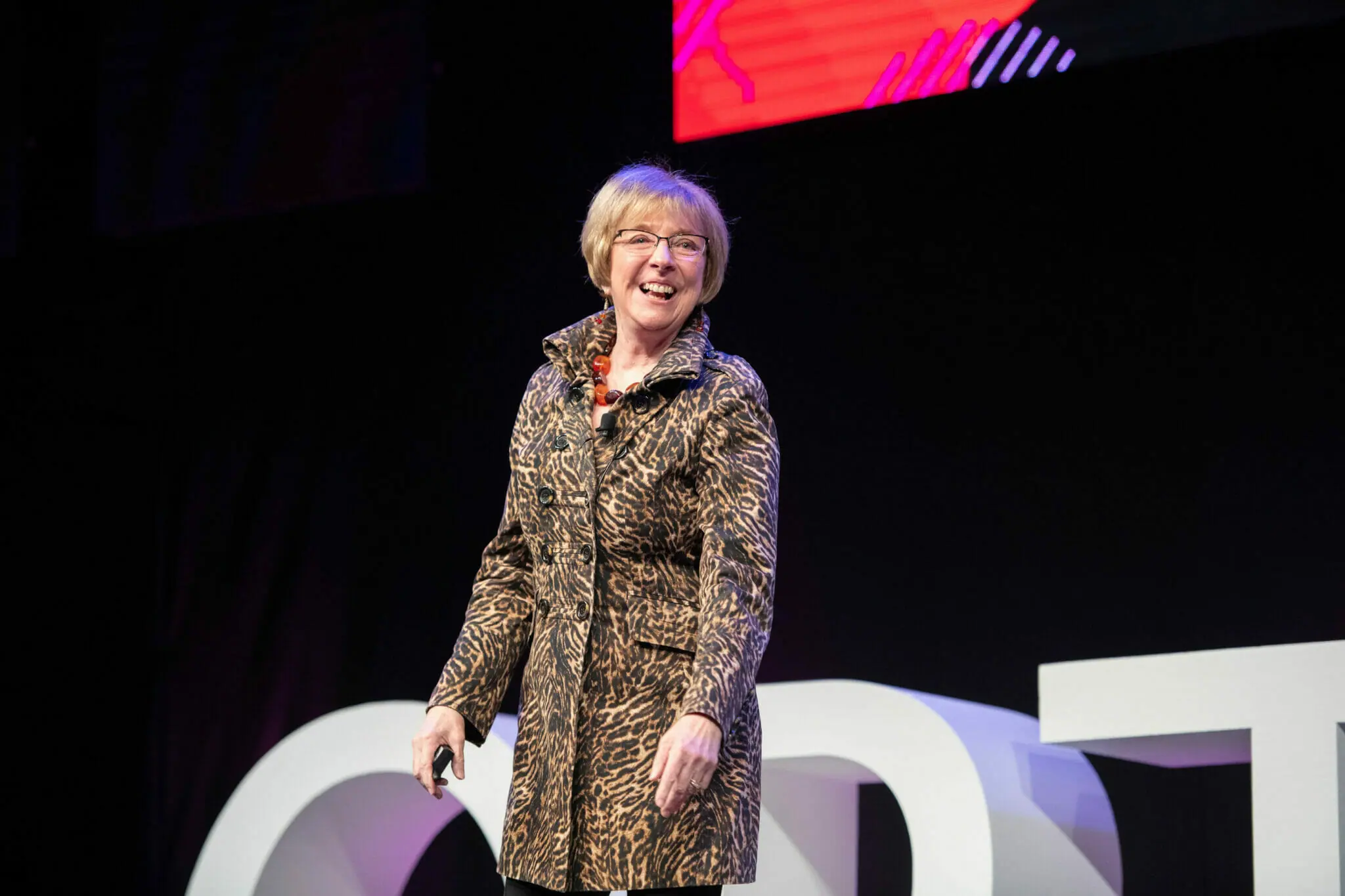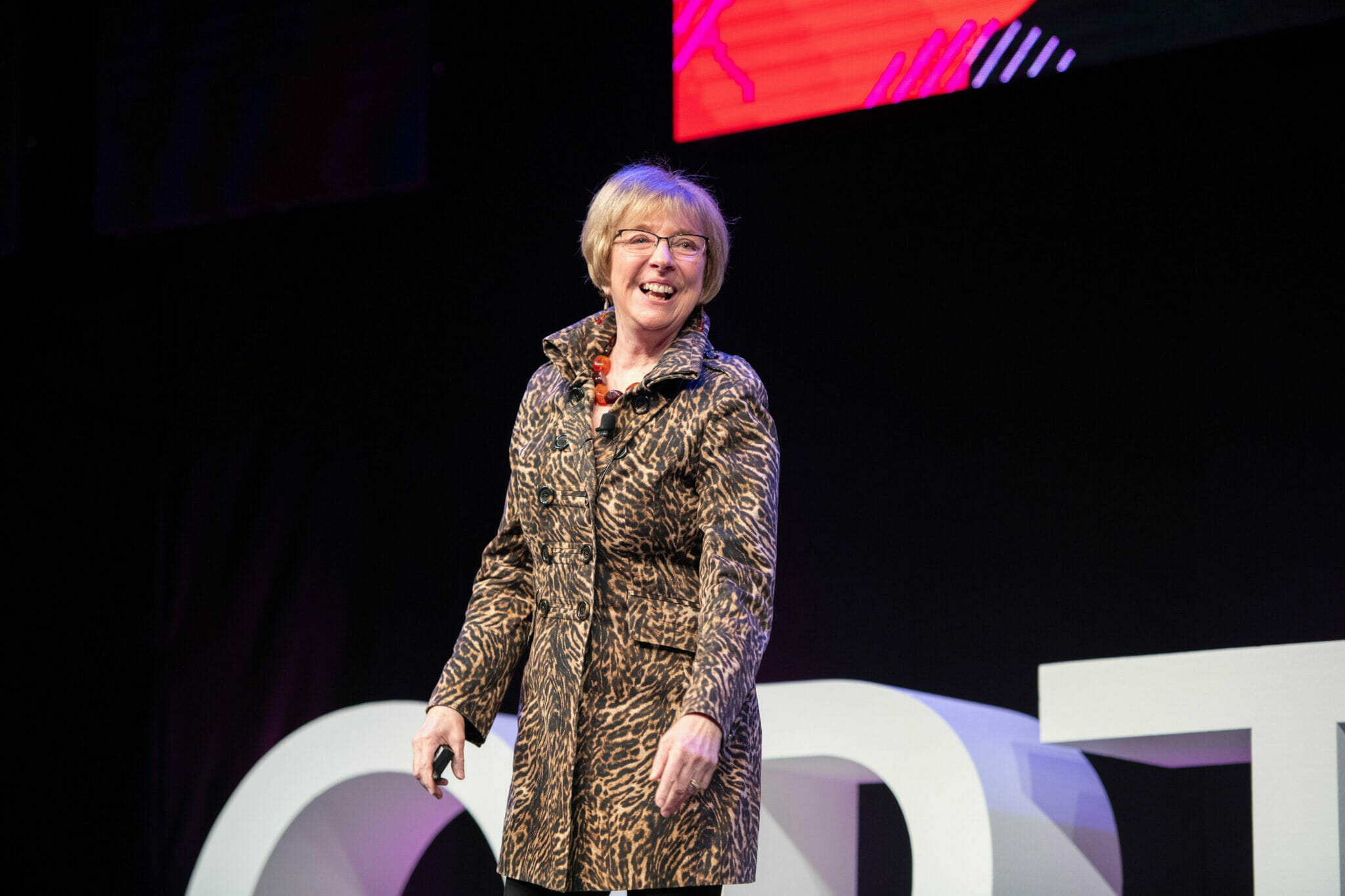 What to look for in a women's leadership conference
When looking to attend a women in leadership conference, it's important to find the right events for your needs. Start by considering the following differentiators:
Keynote lineup
Event speakers tend to be the driving force behind any great conference. After all, it's enticing to attend events with speakers you recognize and admire. For women's leadership conferences, then, you'll want to find lineups featuring well-known women in executive roles and other positions of leadership.
Session list
Great conferences go beyond star-studded casts, providing additional panels and Q&As to go deeper into key concepts. Look for breakout sessions that cover leadership topics that are close to you.
Core values
Given the importance of these issues, make sure to support event organizers that will treat these topics with the respect and candor they deserve.
Sponsors
Equally important are the values and ethics of the companies backing these events. Great sponsorship opportunities add a level of credibility to the best conferences.
Networking
The best leadership conferences offer a wealth of networking opportunities for attendees and presenters. Look for opportunities to further your professional development and take your leadership skills to the next level.
Price
The price is always right. Consider conferences where the value of the experience meets or exceeds the price of entry. A thousand-dollar event means little in comparison to a free one unless you have a clear sense of value for both.
The more of the above boxes you can check off your personal wishlist, the likelier the odds you'll engage with the material and speakers on offer.
Best leadership conferences for women in 2022
2022 brings a unique approach to conferences on account of the ongoing pandemic. As organizers return to hosting in-person events, many will still offer virtual alternatives to help complement the overall experience.
With that in mind, there's perhaps no easier time to explore the leadership world than now. Here are our picks for the best 2022 women's leadership conferences to attend: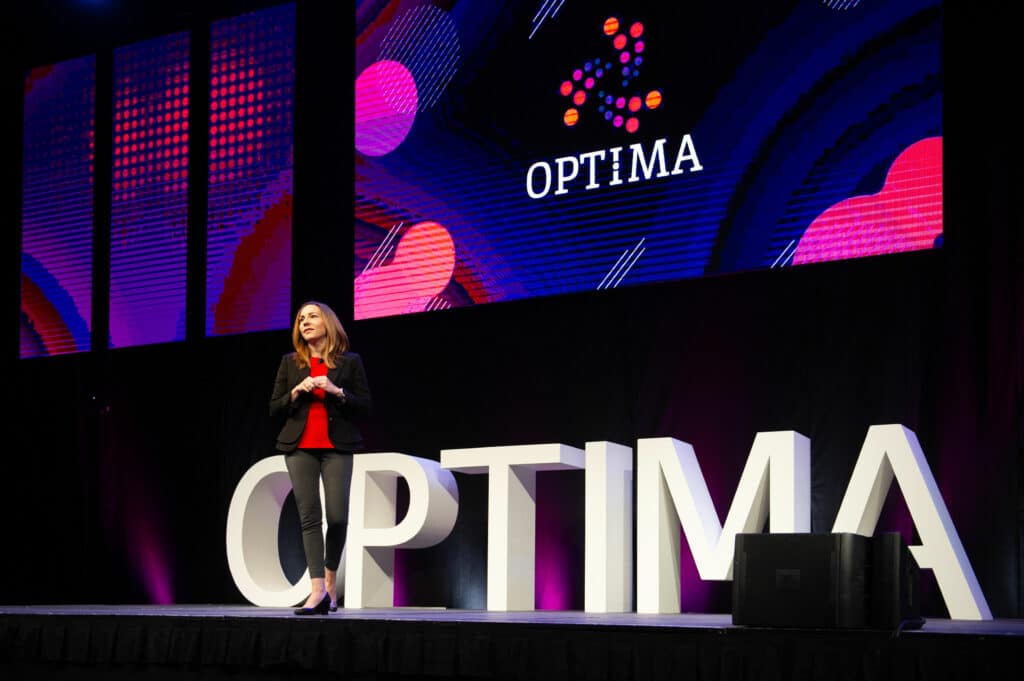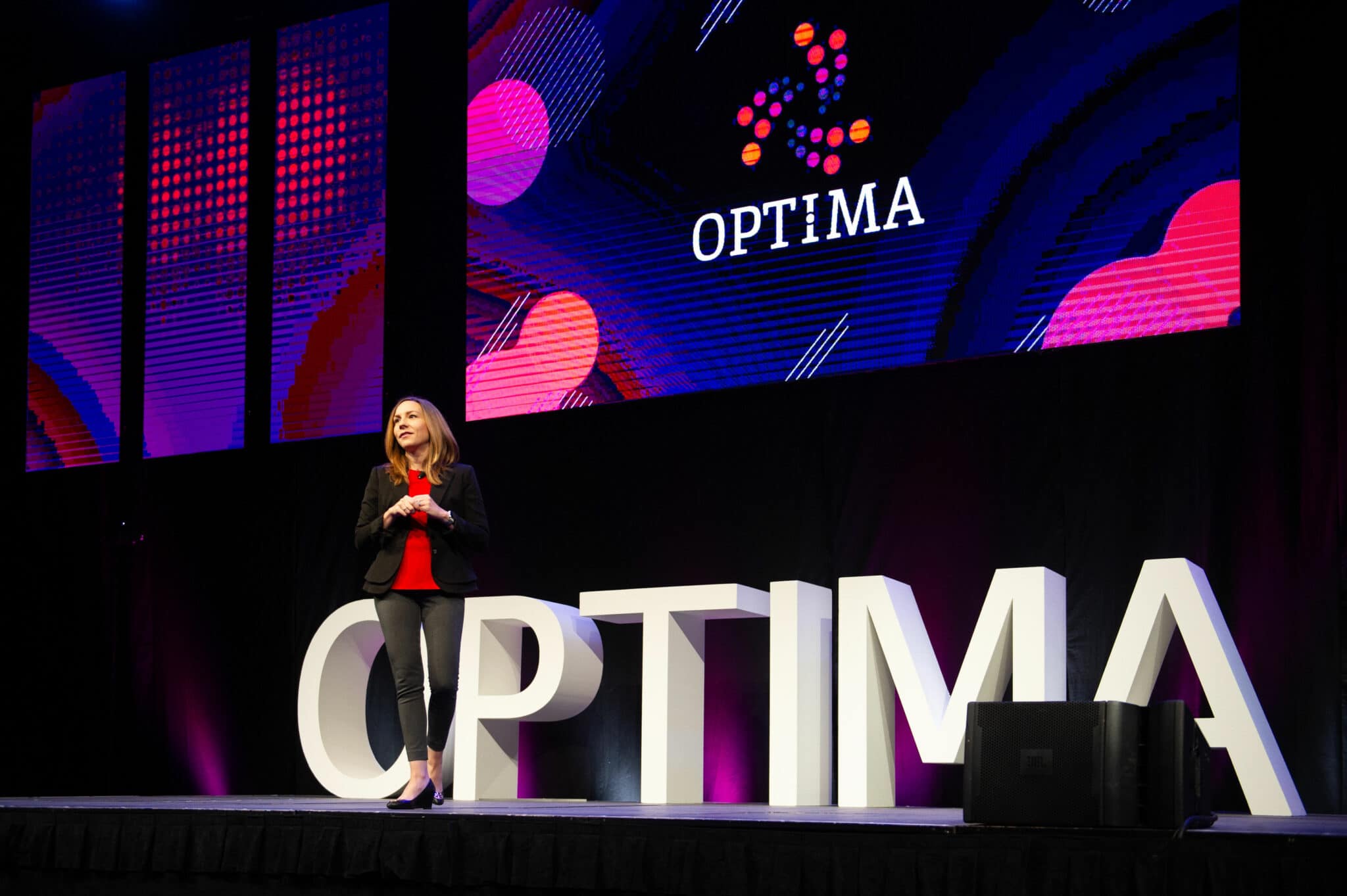 OPTIMA, April 12–14, 2022
OPTIMA is the annual talent optimization conference. The event brings together business leaders, consultants, and HR professionals to discuss how to build and lead great teams for this new age of talent.
This year's conference returns to Boston, MA, for three days of powerful talent optimization insights. While speakers are still being announced, past speakers include some of the most influential women in business, from Peloton SVP Dara Treseder and Verizon Business CEO Tami Erwin, to CarMax AVP Ann Yauger and Dawn Sherifan, VP of People at Slack.
Register now for early-bird pricing, and get access to keynotes, breakout sessions, networking opportunities, and even a hands-on talent optimization certification. A virtual pass is also available for those unable to attend in person.
eWN ICON, August 23–27, 2022
Held in Dallas, eWN ICON brings together professional women for a summit on entrepreneurship, marketing, and leadership development. The annual women's leadership summit is hosted by eWomenNetwork, and offers tickets to both network members and non-members.
2022 National Workplace Summit, TBD
Hosted by the Conferences for Women network, the Workplace Summit offers a half-day virtual conference packed with leadership insights. Past speakers include authors Malcolm Gladwell, Ijeoma Olou, and Thomas Friedman, as well as CNN Analyst Rana Foroohar.
Women's Leadership Conference, May 13, 2022
Every May, thought leaders, creators and business leaders gather for a single day of collective inspiration. This year's conference is centered around overcoming barriers to your success, and boasts headline speakers like Rebecca Bender and Dr. Sohee Jun.
The 2022 WLC conference is hybrid, so you have the flexibility to attend virtually or in person.
d&i Leaders Global Forum 2022, TBD
The d&i Leaders Global Forum is an online, two-day program that gives HR and other talent professionals the tools to accelerate diversity and inclusion efforts in their organization. The event offers sessions from more than 30 thought leaders, ranging from consultants and inclusion leaders to diversity officers and executive directors.
Women of COLOR Leadership and Empowerment Conference, June 22, 2022
The 2022 Women of COLOR Leadership and Empowerment Conference (WOC) is an event built to engage, connect, and empower the country's most influential and diverse women. WOC is the place for executive women of color to share insights from, and experiences in leadership.
This year they'll also recognize the most innovative women in the nation with Innovator Awards.
ICAN Women's Leadership Conference, TBD
The ICAN Women's Leadership Conference aims to amplify, sponsor, and advocate for women leaders. The annual conference welcomes 3,000 attendees yearly, with programming spread across both an in-person event in Omaha, Nebraska, and supplemental virtual learning sessions.
Watermark Leadership Summit, TBD
Watermark's mission is to empower women by providing leadership training, personal development opportunities, and insights from "Changemakers leading the way." While details about its flagship summit remain scarce, the organization is offering a series of smaller leadership events throughout 2022.
Women in Tech Summit, TBD
The Women in Tech Summit caters to women interested in or currently pursuing a career in technology. Last year's summit was fully virtual, providing conversations around industry trends and career pathing, hands-on workshops, and networking opportunities.
TEDWomen 2022, TBD
TEDWomen is an annual women in leadership conference designed to inspire women and girls to be change-makers in their organizations and communities. Last year's conference was held in Palm Springs, California, with 2022's venue yet to be announced. Past guests include WNBA champion Renee Montgomery and musician Kesha.
Ellevate Events, various dates
Ellevate is a global community of women, non-binary people, and underrepresented genders. The group is hosting a series of virtual roundtables and workshops throughout 2022, with topics ranging from mental wellness to leadership empowerment. Events are offered either as part of a membership, or a la carte for non-members.
Making the case for women in leadership conferences
Change takes courage. Attending an upcoming leadership event can be a great way to act on that courage—and gain real insights you can bring back to your team.
These conferences are even more powerful when experienced as a group. Share these event links over Slack or social media. Reach out to your manager and peers and encourage them to take part. What may seem like small gestures now can make a world of difference down the road for your organization and people.
Join 10,000 companies solving the most complex people problems with PI.
Hire the right people, inspire their best work, design dream teams, and sustain engagement for the long haul.