How to realign strategy and capabilities in times of crisis
4

Lessons
10 minutes

completion time
What you'll learn:
You'll learn how to shift your strategy to one that meets your current needs and how to assess team readiness through their behavioral fit.
Organizational Strategy and Design Series
How to realign strategy and capabilities in times of crisis
Assemble a crisis response team
Few companies see a financial crisis coming. Even if they do, chances are they won't be able to avoid the impact in its entirety. In either case, you can't lament the lack of foresight. Instead, take immediate action to ensure you're ahead of future hardships. That means developing contingency plans and a robust governance to execute them.
Be aware of your behavioral tendencies: All executives should be aware of their behavioral biases (e.g., risk tolerance or speed of action) and how they may amplify under pressure. Awareness of one's self and of others will improve team collaboration, communication, and decision making. You should also consider what behaviors are needed: An effective and balanced crisis response team requires a variety of behaviors to handle the emerging issues your organization might face.
Not sure how your crisis team will work? Use Team Discovery to gain insight using behavioral data.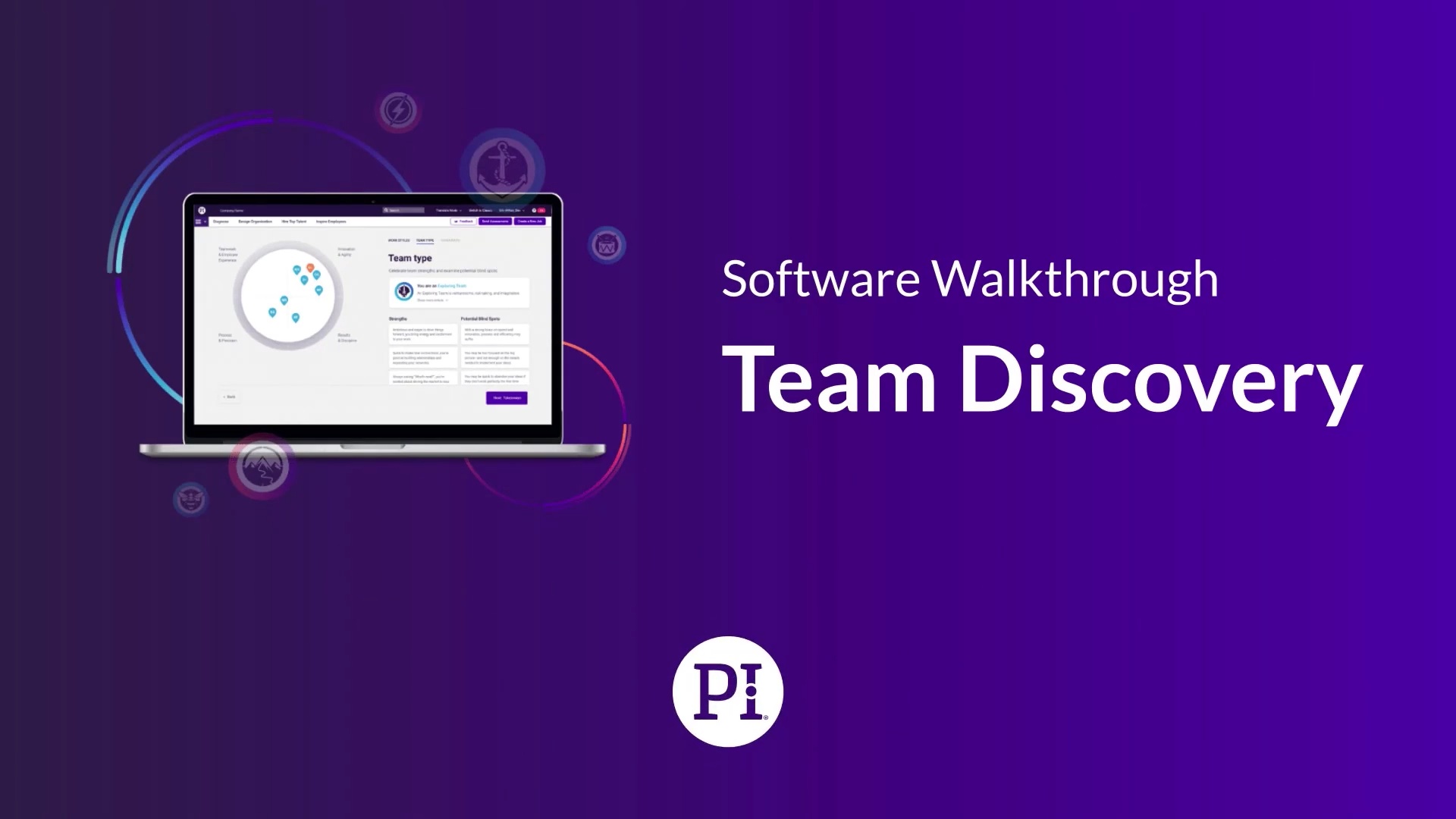 Be clear about governance and decision making: Although the crisis response team should have representation from across the organization, not everyone should have equal decision-making power. It's imperative that everyone understands their role and decision-making authority. Using tools like Team Discovery will help you review what responsibility each person holds and how to leverage their behavioral strengths to make them successful.