How to create mission and vision statements for your clients
Great organizations start with a great vision. Help your clients create mission and vision statements with these tips and templates.
When we stay loyal to brands, it's because of their values. The best brands create a connection with customers and employees by standing for something—which they clearly articulate with mission and vision statements. When that connection to customers and employees is made, brand loyalty is achieved.
As a consultant, you want to make sure to position your clients for success—both in their internal operations and external communications. Creating mission and vision statements helps you accomplish that goal. They set the strategic direction for a company—as well as allow customers, employees, and shareholders to understand and align with the company's culture.
What are mission and vision statements?
Mission statement
A company's mission statement states why the business exists. It's at the core of what universally drives the company and employees to make progress. It highlights the impact the company is making on the world.
Vision statement
A vision statement is the company's North Star. It sets a direction for the company and underscores its purpose. It's what what an organization aims to achieve over the long term. Although not necessarily time-boxed, the vision statement can evolve over time as the future becomes the present.
Here are some great examples of mission and vision statements to provide inspiration:

Mission
To serve consumers through online and physical stores and focus on selection, price, and convenience.
Vision
To be Earth's most customer-centric company, where customers can find and discover anything they might want to buy online, and endeavors to offer customers the lowest possible prices.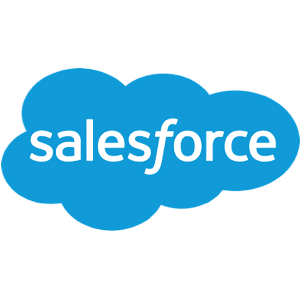 Mission
Our goal is to enable each and every one of our customers, partners, grantees, and community members to create more impact in the world.
Vision
We believe that the business of business is to improve the state of the world, and we work to make sure Salesforce is a platform for change through serving the interests of all our stakeholders—employees, customers, partners, communities, and the environment.

Mission
Dedication to the highest quality of customer service delivered with a sense of warmth, friendliness, individual pride, and company spirit.
Vision
To become the world's most loved, most efficient, and most profitable airline.
Mission
To positively impact the working lives of people, therefore positively impacting every other facet of their lives (Better work, better world).
Vision
To be the world's most used platform for connecting people strategy to business strategy through the discipline of talent optimization.
It's time to brainstorm and write mission and vision statements for your client's company.
Use the template linked here and questions below to facilitate a group brainstorm. The goal is to gain alignment and gather the information you need to craft high-impact mission and vision statements for your clients.
How do you know you've crafted a great mission statement?
It's simple.
It seems indefinitely relevant.
It can be quantified.
The mission resonates with your customers, employees, and shareholders.
How do you know you've crafted a great vision statement?
It's simple—no more than a few sentences.
It looks at least 10 years into the future.
It's aspirational.
It's ambitious.
Your client's employees love it.
It can only apply to the specific business.
It aligns with and espouses the company's core values.
Creating mission and vision statements might seem abstract, but it's important to every organization. After all, it doesn't matter how fast you move if you don't have a destination.
Join 10,000 companies solving the most complex people problems with PI.
Hire the right people, inspire their best work, design dream teams, and sustain engagement for the long haul.