Help Prospects Try Before they Buy
0

Lessons
30 minutes

completion time
What you'll learn:
This section will help you understand the Hire Free user experience, notifications that partners receive, and information on Hire 2.0 user roles. You'll also find lessons as well as a sample video that will help prepare you to deliver the 1:1 Hiring Strategy Session.
Deliver the 1:1 Hiring Strategy Session
The 1:1 Hiring Strategy session is an opportunity for you to position yourself as your prospect's trusted Talent Optimization Advisor.
There are four keys to delivering this session successfully:
| Key to Success | Definition | Observable Behaviors |
| --- | --- | --- |
| Meeting Management | Displays confidence and manages time effectively. | Opens with a verbal agenda, gains agreement, sets expectations and next steps. |
| Trust Building | Develops rapport quickly and establishes credibility. | Shows up authentically, shows empathy, listens actively, and provides value. |
| Business Acumen | Researches prospect. Matches need to value prop and displays organizational savvy. | Speaks to the pain points and understands the prospect's business. |
| Product Knowledge | Fluently represents the power of the PI software. | Provides examples, navigates easily in the software, anticipates hesitations. |


Agenda + Opening
Just a quick note before we get started: we're going to cover a lot of ground in the next hour, but don't worry! I'm going to send you an email that will recap our discussion, any relevant resources we discuss, and our next steps.
Delivering the 1:1 Hiring Strategy Session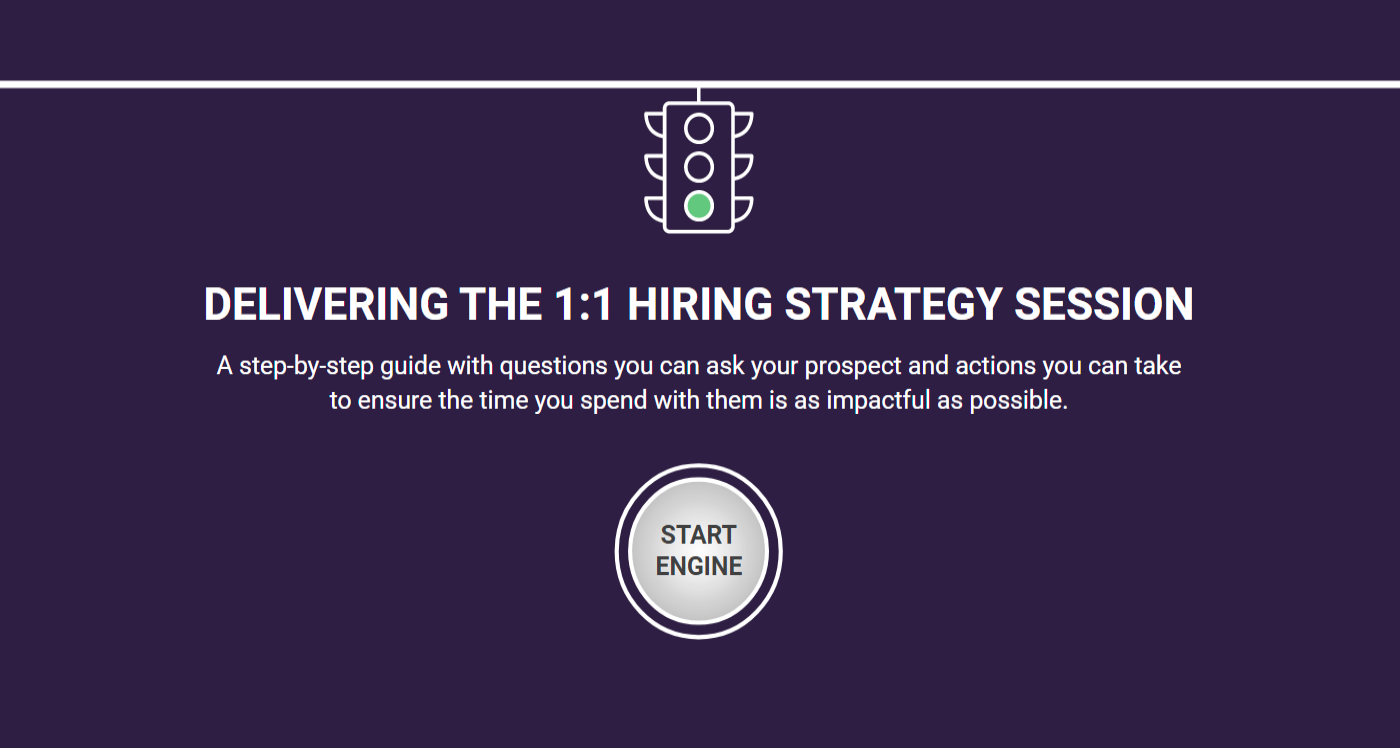 Additional resource