How to build a successful employee onboarding program
4

Lessons
15 minutes

completion time
What you'll learn:
What onboarding is and why it's important, when onboarding starts for a new hire, strategies to get everyone involved in the onboarding process and how you can tailor your program to each person's behavioral needs.
How to hire for culture fit
How to build a diverse workforce
How to build a successful employee onboarding program
Onboarding starts when the offer is signed
Many organizations don't start onboarding until the employee official walks in the door. But why wait?
By starting the onboarding process early, your new hires can begin to absorb your organization's culture and values before their first day. They'll hit their first week with more confidence, fewer hiccups, and stronger relationships.
Check out our very own Will Otto's thoughts on when onboarding officially starts and ends by watching the interview clip to the right.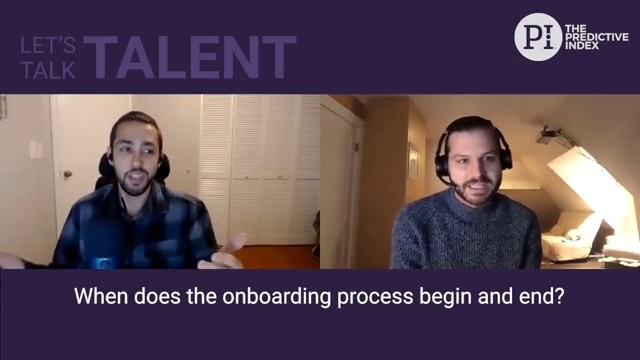 But what does early onboarding look like?
We don't suggest throwing training videos and webinars at your new employee—you don't want to overwhelm them!
Instead, we suggest trying some of the following ideas:
If you decide to create early onboarding text or video content for your new employees, we strongly recommend: Keep it short. You want your new employees to feel excited—not like they're already working.