Create Awareness and Build Interest
0

Lessons
30 minutes

completion time
What you'll learn:
In this section, you will learn how to drive new Hire 2.0 leads and ensure that they are attributed back to you. You'll also be able to access content and resources that will aid in your efforts.
Simplify your sales and marketing efforts
The idea of an inbound marketing campaign can stop many consultants in their tracks. It sounds like a daunting effort.
The simplest solution is to devise a content marketing cadence. Rather than searching for the perfect thing to say in each situation, you let the cadence execute your message – consistently, over time, and from multiple channels. This is what drives long-term results.
There is no magic bullet and timing matters. The key is to be there when the prospect is ready. Some key channels to consider in your marketing efforts are:
Speaking opportunities
LinkedIn and/or Twitter
Networking events
Your company website
Click on the Sales & Marketing Cadence below to download it and begin delivering value to your network.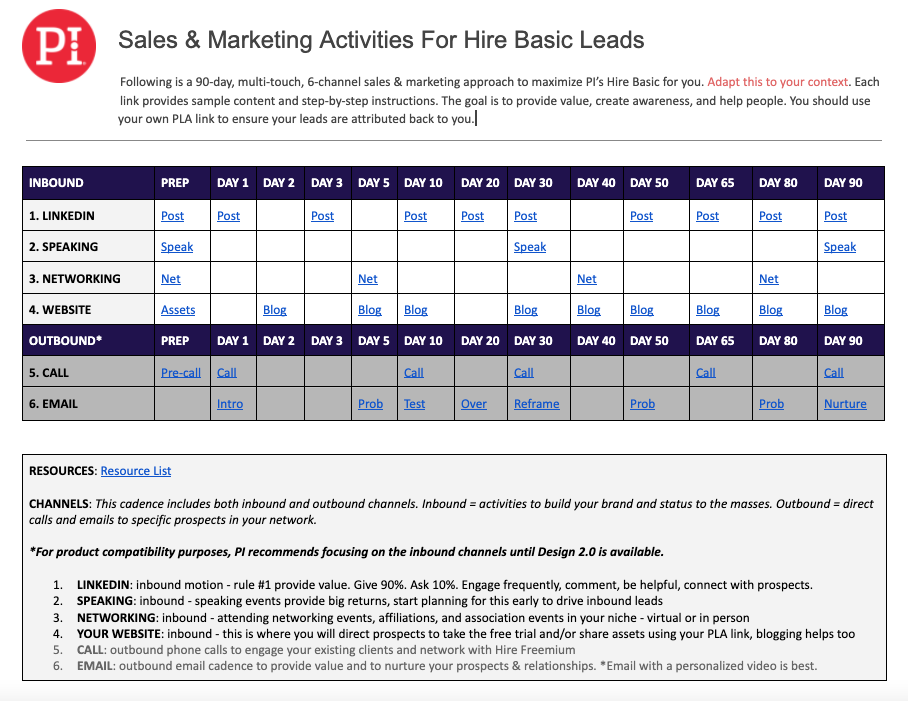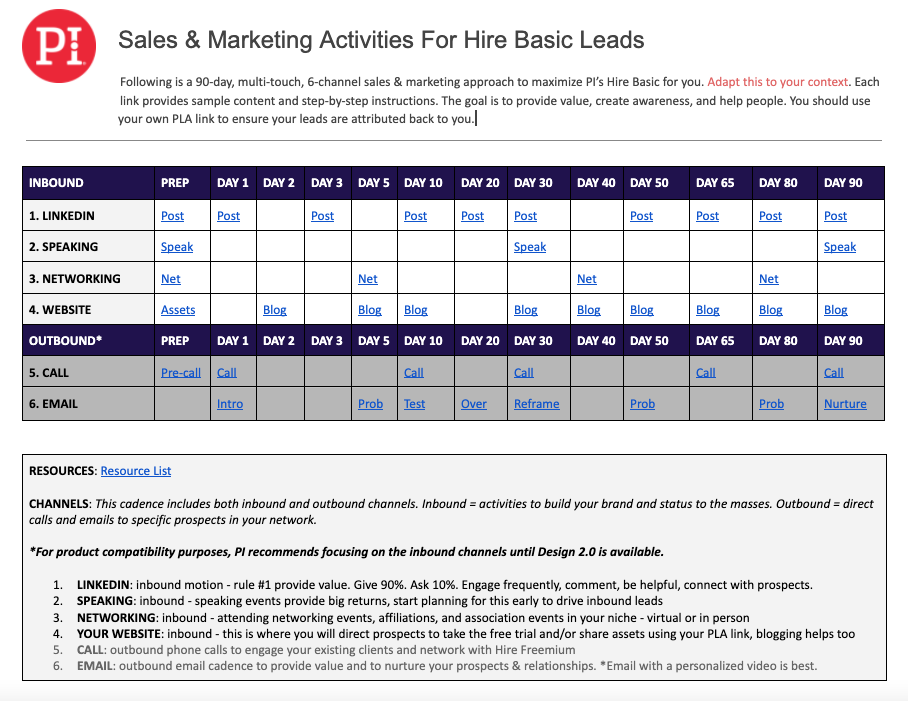 Additional resources