Hiring Series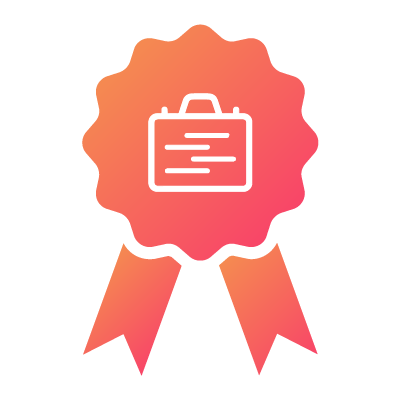 The employer-employee dynamic has flipped, and maybe for good. If you're a hiring manager or business leader, you've probably seen it firsthand. Good candidates are scarce, whether because they left jobs during the Great Resignation in no hurry to return, or simply because they know the leverage they possess. Many highly skilled candidates are fielding multiple interviews at a time, hoping to parlay the competition into a best-possible offer. Your interview process needs to stand out. You need to be efficient and impressive - for the sake of both the interviewers and the in-demand interviewees.

This course will help you improve on a few of the critical skills needed to make good hires.
1 hour 0 minutes
completion time
How to hire for a culture fit at your company - so employees feel more engaged and you decrease turnover
Tips to narrow down qualified candidates by using behavioral data and industry best practices on hiring so you can make the right hire.
Best practices for building a diverse workforce that utilizes the powerful skills and unique perspectives from all backgrounds and demographics
How to build an effective onboarding program once you've made that hiring decision