So you've taken the Talent Optimization Certification—or maybe another certification in PI Learn. Congratulations! Now it's time to let the world know about your achievement.
In this support article, we'll walk you through how to add your PI Learn certification to your LinkedIn profile.
Step 1:
Once you've logged into LinkedIn, navigate to your LinkedIn profile. Under your name and photo, you'll see a button that says Add profile section. Click that button and select Licenses and Certifications from the drop-down menu. (Can't find it? Look under the Background section.)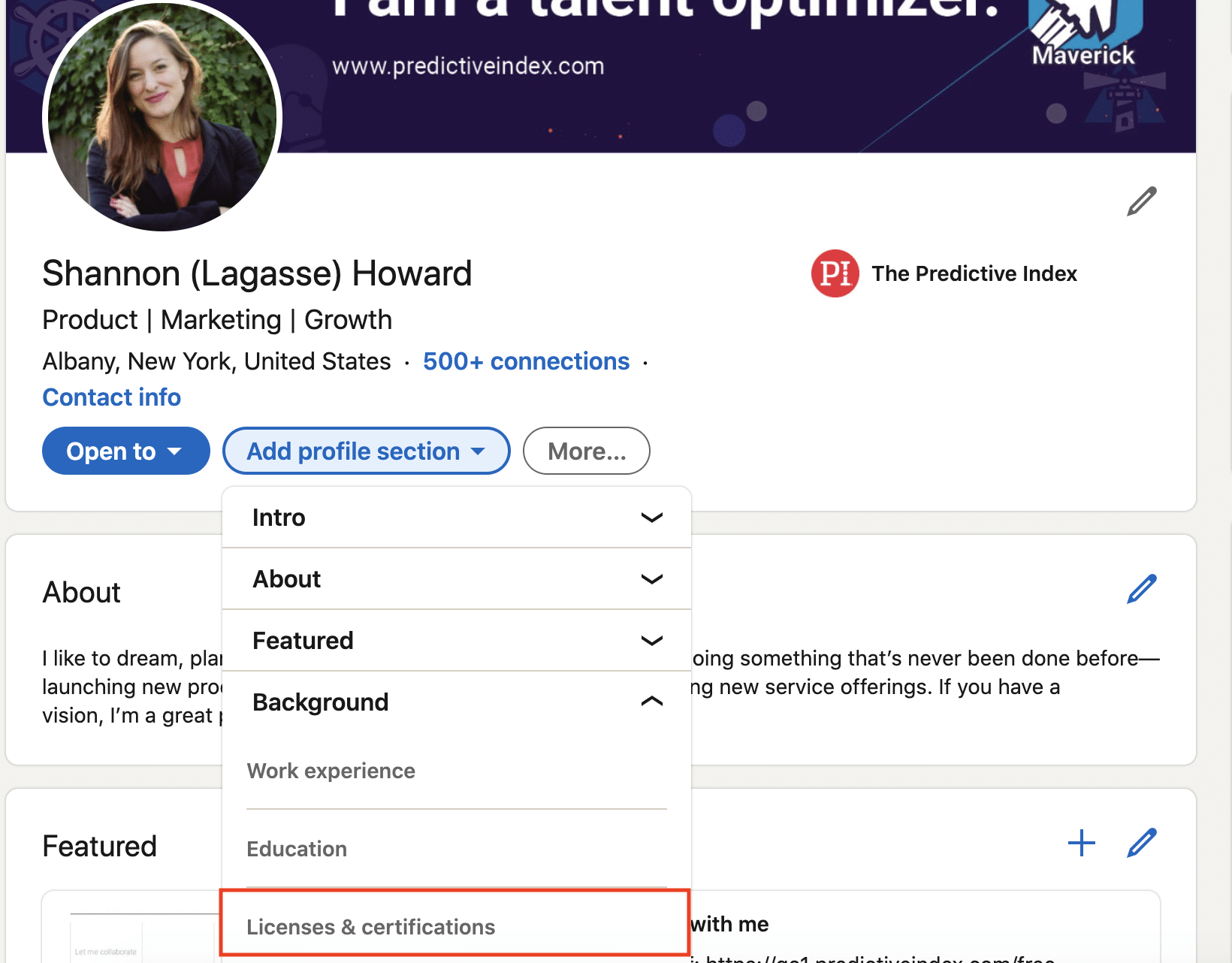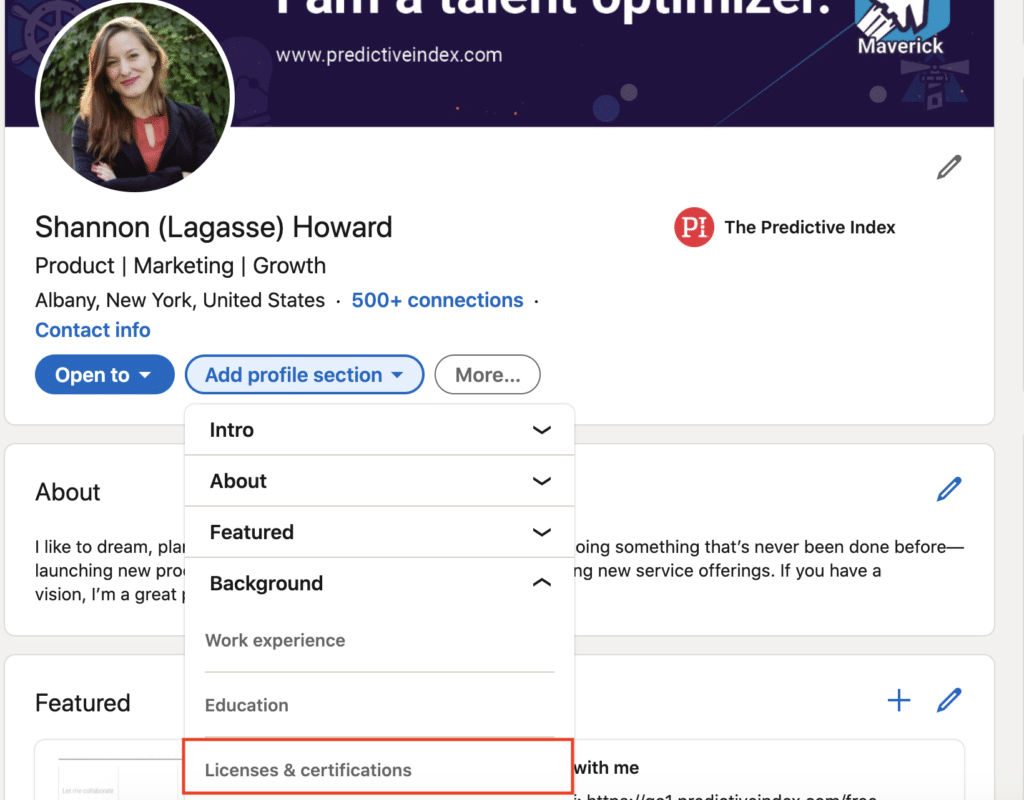 Step 2:
On the Licenses & Certifications screen, fill out the information required and make sure to hit save. For credential URL, you can use the link to the certification found in PI Learn.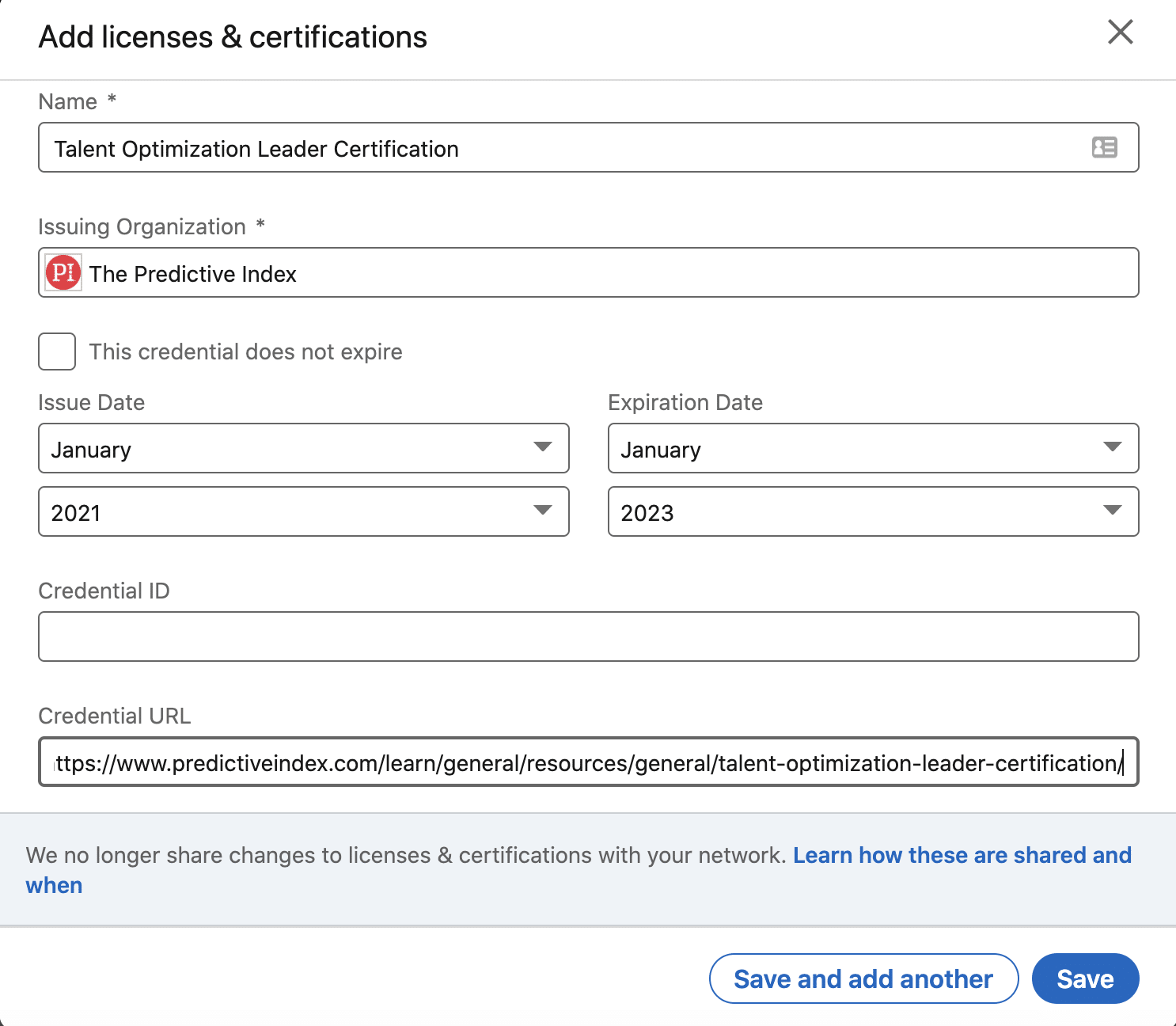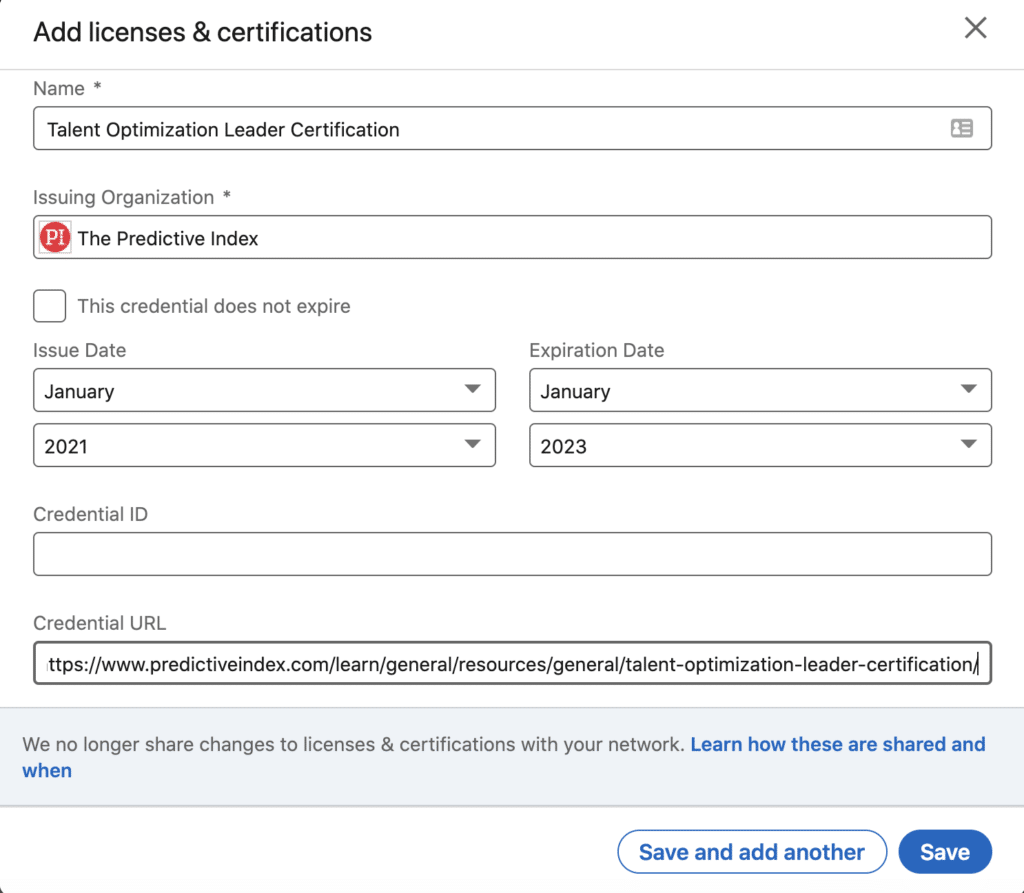 Please keep in mind that Talent Optimization Leader and Consultant Certifications expire every 2 years. Other PI Learn certifications do not have an expiration date.