The extended-time versions of the PI Cognitive Assessments are for respondents who have requested extended time and are eligible to receive reasonable accommodations, in accordance with your company's policies and legal requirements.
This article will walk you through how to send the cognitive assessment with extended time if requested.
The extended time option for the cognitive assessment is not available from the assessment center. The extended time option is only available from a person's page once they have been sent an assessment.
NOTE: Only Account Owners have visibility/access to the option to extend time for Cognitive Assessments.
1. Navigate to the assessment takers person page and scroll down to the cognitive section.
2. In the Cognitive box, click the drop down to select the extended time you want to use.
The extended time options are 18 minutes or 24 minutes. In the United States, the time limit should be specified by a medical professional for a respondent. This will often be time-and-a-half or double the original time. Outside of the United States, a medical professional or respondent may specify the time needed, depending on what is allowed under the country's employment laws.
It is important to note that only Account Owners can send a Cognitive Assessment with extended time.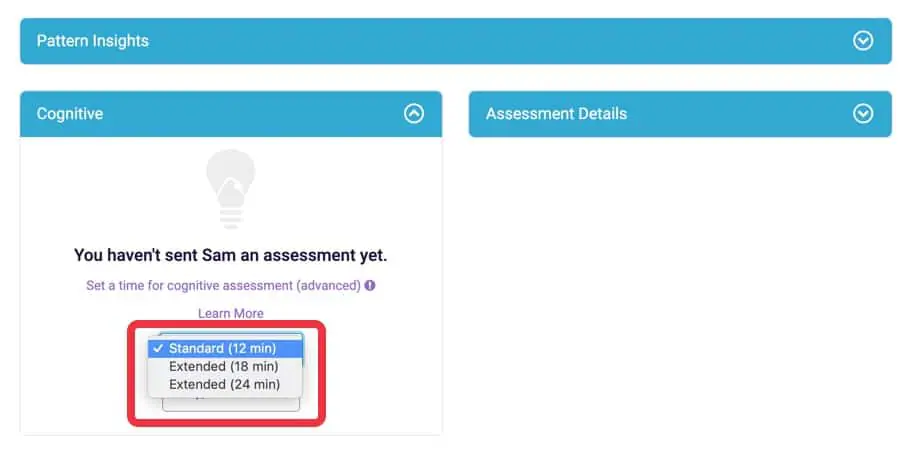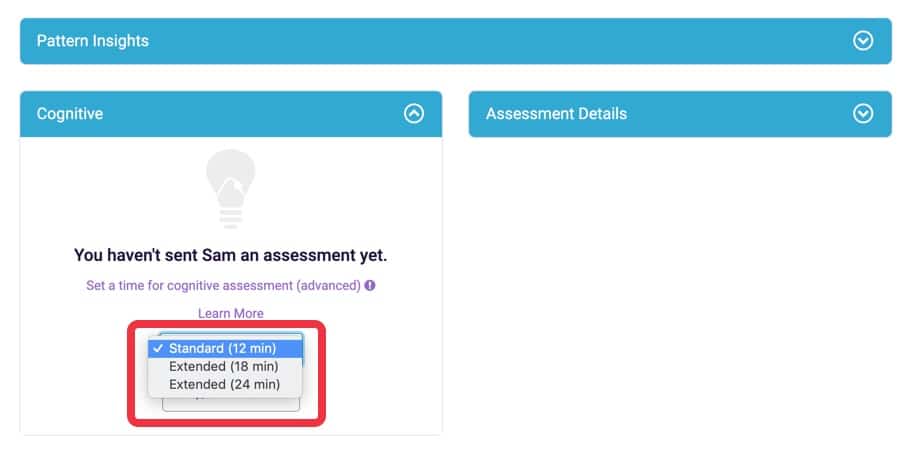 3. Click Send Again.
4. You will be taken to the Assessment Center. Click Next on each screen and then Send Now on the final screen.