If you are having trouble locating an assessment in the software, there may be a few reasons why you can't find it. Read through the options below to help you determine where the assessment may be located and how to receive access.
Assessment was archived or deleted
If you received a completion email from an assessment taker, but can't locate the assessment in the software, the assessment was most likely archived or deleted.
This usually happens when a user accidentally sends multiple links to an assessment taker and tries to delete the extra assessments before they're completed. The assessment taker still has access to any deleted assessment links, since they have already been sent to their email.
To restore an archived or deleted assessment, contact the Customer Service Team (use this form) at PI and a representative will be able to restore the assessment back into your account if found in the database.
You don't have the correct permissions
Only Account Owners and Account Admins can automatically view all completed assessments. If you are a User, Power User, or Read Only User, you might not have been given access to the assessment you are searching for.
Check with the Account Owner or Admin on your account to see if you have been granted permission to view the assessment.
They can check your access under Folder Management in the Administration section. Your name will need to be under 'Users with Access' for the folder the assessment is saved in.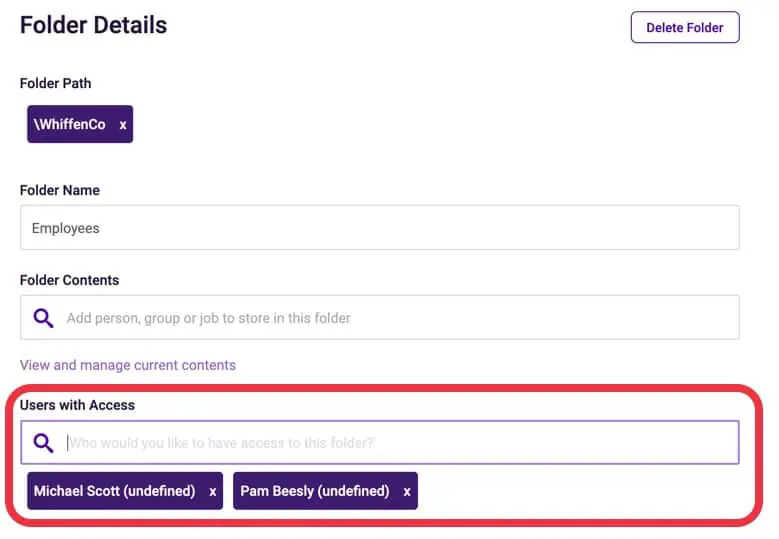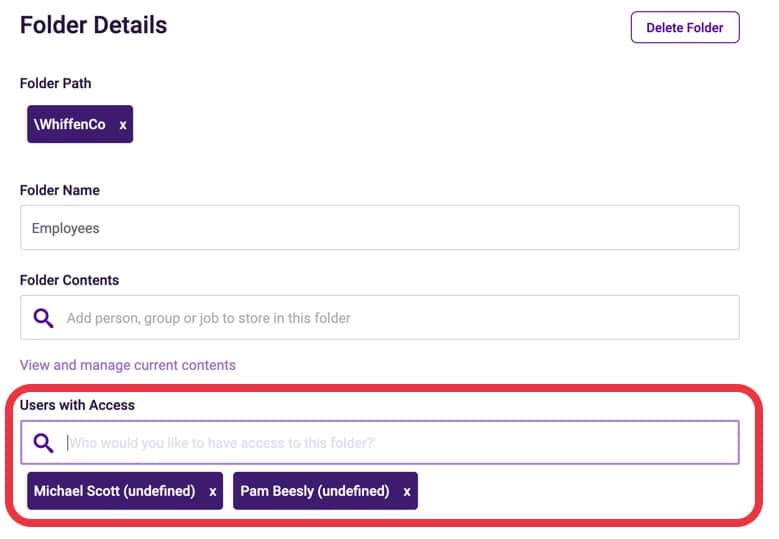 If your Account Owner or Admin is unsure of which folder the assessment is saved in, they can locate the folder on the assessment taker's profile page:

For more information on folder management, click here to view additional instructions.
The assessment taker has completed multiple assessments
If you are trying to find somebody's recently completed assessment, but only see an older assessment for that person, they may have multiple assessments in the same profile. To see if the assessment taker has completed multiple assessments, locate their profile page. If they have multiple assessments, you will see a date drop down menu in the top right corner of the assessment takers profile. This will list all completed and sent assessments but will always default to their original completed assessment when viewing their profile, downloading reports, or attaching their profile to any features.
Click here to learn more about managing multiple assessments.

If you are still having trouble locating an assessment, please contact the PI Customer Service team with this form.