New Series
BUILDING BADASS
MARKETING TEAMS
through Talent Optimization
Great results start with a great team. But how do you know the team you have in place is capable of achieving optimal results? This workshop uses a talent optimization framework to empower you to strategically design your team, align team members to your culture and goals, hire purposefully, and manage the team smartly as your business grows.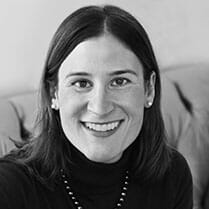 Erica Seidel​
Erica Seidel established The Connective Good in 2011. Her philosophy is that recruiting needs to look less like procurement and more like one-to-one sales and marketing. Erica has placed marketing, marketing analytics, marketing technology, and customer success leaders for a range of companies, including Zipcar, BlueConic, Healthgrades, MarketShare, and Analytic Partners, to name a few. Previously, she ran Forrester Research's global advisory businesses for CMOs and digital marketing leaders of Fortune 500 companies.
Erica has an MBA in Marketing from the Wharton School of the University of Pennsylvania and a BA in International Relations from Brown University. She is on the Advisory Board for the MarTech conference, serves as a coach to the Ascendant Network for the industry's top digital marketing leaders, and co-leads the Marketing Tech in the Hub invite-only event series.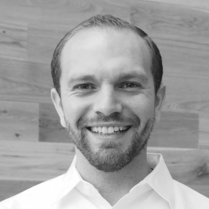 Drew Fortin​
Drew has been on the The Predictive Index (PI) leadership team since joining the company in 2015. As Senior Vice President of Sales & Marketing, Drew leads PI's growth strategy. In January 2019, Drew and team successfully raised a $50M growth-equity investment from General Catalyst to build out the talent optimization category, of which he is the architect, and continue scaling PI as the world's leading talent optimization platform. A visionary thinker and strategist, Drew's deepest passion lies in inspiring teams to achieve the unthinkable. Over the past 15 years, Drew has developed a versatile skill-set including business strategy, customer acquisition/retention, category design and team leadership and has led teams and developed growth strategies for companies in e-commerce, HR technology, local media, and marketing technology.
Drew holds an MBA from the Isenberg School of Management at the University of Massachusetts at Amherst and a BA in Music Business Management from Berklee College of Music.